Best Places to Watch TV Shows Online for Free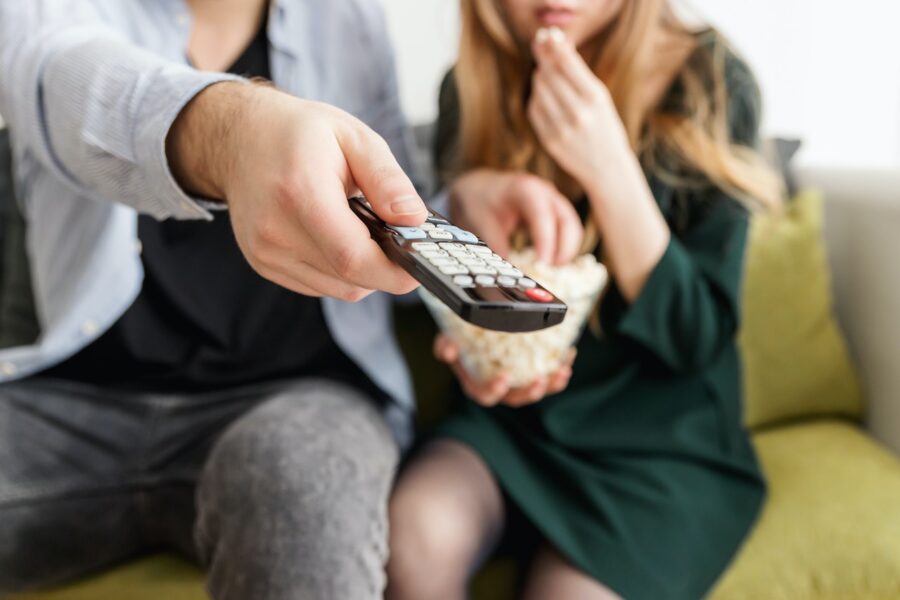 There's something about television shows that keeps you hooked till the very end and makes you come back to the story again and again. You don't get this kind of engagement with a movie, which is like a short burst of entertainment that finishes before you even get a chance to savor it. Lucky for you, the television industry is expanding and adding new titles for sitcom-lovers every year. You can catch the latest TV series on your cable if you have a Spectrum TV silver subscription, which brings hundreds of popular networks to your home along with a heavy dose of free HD. Or, you can tune into your favorite episodes online if you are looking to save up some money. The following are some of the best, read: legal places to watch TV shown online for free. It doesn't get better than this! 
CW Seed
Do you love a mix of comedy, drama, and action? Then, you'll find CW Seed right up your alley. This streaming site consists of hundreds of hit TV shows and live TV in its vast collection, including the latest box-office titles and the forever fan-favorites. The best thing about CW Seed is that you don't have to sign up to start watching a TV show. You can simply click on a sitcom's thumbnail and see the first available episode right away. Something this website needs to work on is the ad-placement. You might come across several periodic ads midst stream, which will put a damper on your mood. CW Seed is compatible with a majority of web browsers, smartphones, and streaming devices, so you can watch a TV show for free on the go.
Pluto TV
In addition to a wonderfully smooth interface, Pluto TV has a huge collection of TV shows and movies that are quite exciting, to say the least. Moreover, it is incredibly easy to access and doesn't require you to create an account. Though if you wish to save your favorite channels and receive updates on the latest content, you do have the option to sign up, which is absolutely free. Once you open the site on your PC, smartphone, tablet, or streaming device, and click on "Watch Free Now", you'll be given a choice. Either you can go for "Live TV", which includes numerous channels sorted by category, e.g. Reality, Crime, Comedy, Classic TV, News + Opinion, Entertainment, and Home+ DIY, etc. Or, you can watch TV shows "On Demand" full and final. Pluto TV doesn't give you the freedom to download content and has frequent ads that might interrupt your streaming experience. Other than that, it's a great platform for watching TV shows non-stop.
Hoopla
This media-streaming platform brings libraries back into fashion. You can tap into Hoopla's huge collection of TV shows, movies, music, and audiobooks simply by signing up for free with your local library card. Once you're in, browse the latest titles, see recommendations, come across the popular picks of the season, add the best stuff to your list of favorites, read user reviews about TV episodes, and 'check out' the content that you like for a maximum of 2 to 3 days. Hoopla lets you borrow digital copies of TV shows, typically one episode at a time, which you can watch on any web browser, streaming device, or smartphone with subtitles and without facing annoying ads. You can also download or stream TV series online, based on the level of access. 
Crackle 
If content variety is what you're looking for, then Crackle has it all sorted out for you. This streaming service, owned by Sony Pictures and Chicken Soup for the Soul Entertainment, not only offers you old and new movies and TV shows but original content as well, which you can't find elsewhere. Plus, the content is free to stream on a multitude of devices, and without the need of creating an account. The advertisement frequency is lesser, as well. We only saw one or two commercial breaks in a single 20-minute episode. Crackle also gives you the option to save episodes for later (you'll need to sign up for this) and to share them on social media profiles. 
Tubi TV
Tubi TV is another popular streaming platform, which you can access on your PC, tablet, smartphone, Amazon Fire TV, Xbox, Roku, Apple TV, and more devices, as per your convenience. It consists of thousands of movies and TV shows, from the likes of Fox, A&E and Lifetime, etc. which you can order on demand and watch on the go. The best feature of Tubi is that you can adjust the video quality to HD, should you wish to see the character come to life on your screen. Moreover, you don't have to create an account to start your streaming experience with Tubi TV. Though you cannot download content for offline viewing, you will see lesser advertisements as compared to other media streaming platforms, which is a major plus. 
Wrapping Up
It is often difficult to find the best places to watch TV shows online for free, but this post lists some of the most reliable and legal platforms on which you can stream on the go. So, what are you waiting for? Open these sites and start watching your favorite sitcoms right away!