Bring Natural Sparkle To Home With Botanical Homewares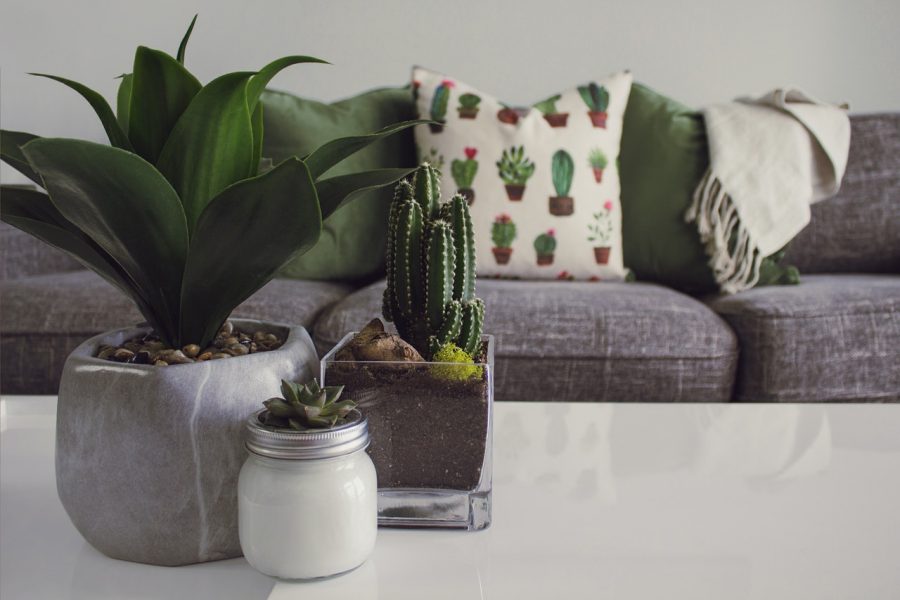 Your home is your sacred sanctuary. It is a place where you are safe and do not need to be cautious of anything, and where you relax and let go of all your worries. But if your home has been missing its shine lately or you want to experiment with things, then adding in botanical homewares is a great way to do so.
It's worth adding a curated selection of essential oils, glasses, vases etc, so that there are more natural elements at your home. Greenery has been proven to make any environment more relaxing, and you can get in touch with nature with the right accessories.
Here are some examples from Hello Botanical, a same-day gift and plant delivery service.
Eun Ceramic Vase from Hello Botanical 
Made for small plants or creepers like the money plant, these neo-soul designed vases have a very modern aesthetic and look great no matter where they are. They are functional yet stunning and are available in two different sizes.
The Antlers design is 12 cm in height and, as the name suggests, is like a crescent moon antler. The bell design is on the longer side and looks like a circle on top of a platform.
You can get them in either a stonewash finish or the satin one. These are accessories made with modern living in mind.
Natural Stone Decor Pieces
These stone decor pieces can be used for a variety of purposes. You can use them as a tray for your plants and showpieces or just let them be near the furniture for aesthetic purposes only.
Available in two styles, the Travertine and the Fusion green marble, each of them are great for any type of interior. Travertine one is double-sided and any side can be used, while the Fusion green Marble is on the smaller side of the spectrum.
Trays
These trays are known to be very popular amongst people who like to have a chic lifestyle and want utility out of things too. They can be used as serving trays when guests come over or for your plants.
Glasses
The Fazeek waves glasses are a great addition to any modern room. They are handmade and can hold up to 300ml of your favourite beverage. The eye-catching design mixed with the utility of glass makes it the best piece of homeware that you can add to your place for an affordable price.
Scented Candles 
Stock up on scented candles that can burn continuously for hours and give your house the aroma it deserves. These scents will remind you of the natural scent of the Australian wilderness.
They can burn up to 60 hours and are non-toxic. You can also choose from a variety of other scents like Rose Geranium, Lemongrass and Ylang Ylang that will leave a great scent all around your home.
Botanical Reed Diffuser
This reed diffuser is a great mix of utility and urban design, which will be able to find a place in your home with ease. Its small and compact design lets you palace it wherever you like, and its scents will give your home a great atmosphere.
The 200ml blend will last you a long time and you can choose between fig leaves and citrus tonic. Fig leaves will give you a more rustic smell while citric is a tad bit stronger.
These are 100% vegan and have never been tested on animals. They are packaged responsibly with environmentally conscious methods and materials.
Linen Tea Towel
Most of the time, tea towels are ignored when you spruce up a place. But having a nice linen tea towel in the kitchen, complete with pictures of potted plants on it is a great way to cheer up after a wash. These are made of linen and are screen printed in Sydney. It is super absorbent and also gets softer every time you wash it.
Notebook
A 60-page notebook made from recycled pages is the perfect way to keep a journal or take notes. It is sewn bound and is screen printed in Sydney itself.
All of these would make your home a better place, and you will be happy every time you enter your space. Check out more botanical homewares at Hello Botanical.