Choosing Winter Whites for Your Home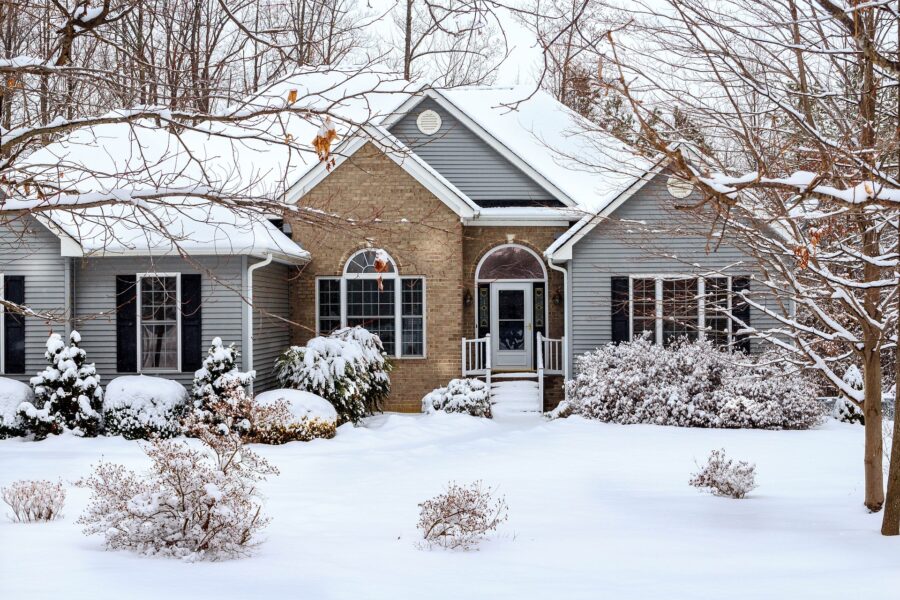 There is nothing more tranquil yet visually striking than the day after a winter snowfall. Everything seems quieter and to be moving in slow motion. The frosted tree limbs and blanketed landscape evoke a fairytale setting where mysteries and adventures are just underfoot. Bringing the whitescape into your home during these months seems to transfer the stillness indoors and cast a calm over this time of year.  As a bonus, the white elements you integrate into your decor retain their pristine crispness far longer than the mercurial accumulation outdoors, which is subject to fluctuating temperatures, and being muddled by the other elements in nature. So, gather winter white elements inside and freeze the fresh, after-storm feeling for months to come.
Start your pale collection in an area of the home where it will be seen and used on a recurring basis. There's no reason functionality cannot go hand in hand with introducing decorative elements into your environment. Your dining service is a great place for white to be the primary color, immediately giving you uniform and clean place settings that showcase the meal you're serving, as it deserves. Quality ceramics that will last generations are worth the investment, such as the substantial and handsome pieces from Farmhouse Pottery, available at Weston Table. Handcrafted in Vermont, while uniform, every piece has a unique character to it that only this labor-of-love intensive kind of artistry can achieve. Cupping a Silo mug of hot cocoa in your hands imparts the feeling of working the clay into its current form, following the movements of the artisan who created it. Eating a meal off Silo plates seems to impart an additional hardiness from the pottery into the food itself. A table set with these pieces gives the illusion of the snowy landscape that was the inspiration for acquiring this find, with its characteristic and character-laden heirloom quality.
Let's continue the form and function theme of Farmhouse Pottery with the next bright addition to your home. One of the best ways to appreciate good design is to engage with it. Having a luxury white cable-knit throw blanket casually slung over a club chair may be one of those items too precious to put to its intended use. Maybe you run your hand across it every so often and are pleasantly surprised by its richness but you would unfortunately never wrap it around your shoulders and hunker down on the sofa for some quality binge-watching with a trusty bowl of snacks just in reach. Payton bath towels from Ralph Lauren exist for you to put them to use and let yourself be pampered by their plushness, while the white reinforces the cleanliness associated with it. Whether resting across a bar on the wall or coiled in a pewter vessel on an end table, these thirsty towels bring the crisp calm of the snowy outdoors in. There's something spa-like and decadent about shrouding yourself in quality white terry after a soak or a shower. While they come in a gamut of color options, the white Payton bath towels give an air of sophistication while being one of the most cuddly textiles available.
Why don't we back up a bit? There's absolutely nothing wrong with owning something beautiful for its own sake. Now that it has been brought up, that white cable-knit throw blanket keeps coming to mind as a must-have item that would bring much joy while just sitting there looking gorgeous. Let's get one of those, too. However, the practical and striking winter whites seem to be tugging harder than the purely ornamental. Somewhere in your home that would truly benefit from the tranquility of the pale palate is the bedroom. Evoking the crisp coolness of the seasonal snow cover, a Percale Sheet Set in Essential White from Snowe will elevate your bedding to the level of a boutique hotel. Voted best sheets by New York magazine, and boasting a 500-thread count, these linens will certainly make your slumber sweeter while adding a brightness to your bedroom. Milled in Italy of long staple-cotton, with words like plush and low maintenance ascribed to them by designers, these whites will keep you warm in the winter and cool in the summer. They may stick around longer than the snow itself.
Take the best parts of the snowfall into your home and make it even crisper and cozier than it was before. The Farmhouse Pottery from Weston Table will be a welcome addition to your dishware, providing not just the signature color we are looking for but enduring craftsmanship that makes your meals look better. Ralph Lauren's Payton bath towels will create an oasis feeling for you while providing a snuggliness akin to your favorite childhood plush. The Percale Sheet Set from Snowe ticks off so many boxes, bringing a lightness and sleekness to your bed linens and comfort to your downtime. Together, integrating these elements into your home will certainly carry in the best of the winter season – and beyond – while giving you tranquil touches that will benefit you every day.