How to Tell If Your Office Furniture Store Is Worth Buying From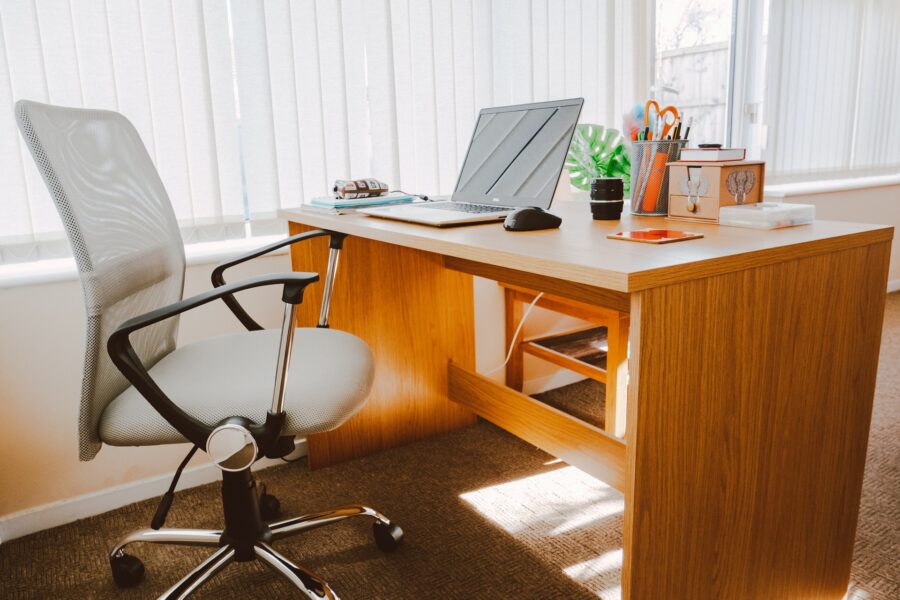 Not all office furniture stores are created equal. If you're in the market for office furniture, you want the best-quality pieces for the best possible prices – and it's not always easy to find them.
With hundreds of office furniture stores, both online and in-person, competing for your attention and your business, how can you tell if a store is worth buying from?
Selection
One of the most immediate things you'll notice about your furniture store is the selection they offer. Pay attention to:
       

Brands.

Which brands are carried by this supplier? Some furniture stores specialize in one or two major brands, while others try to present a

wide assortment of different brands

. Depending on your goals and needs, you may want a specialist or someone with a variety of options.

       

Sizes.

Are there different sizes available for most of the furniture options? You may be interested in upgrading to a larger version, or getting something adjustable, so it fits you perfectly.

       

Materials.

There are many different types of materials worth considering for office furniture, especially chairs. The more customizability you have, the better.

       

Colors and aesthetics.

Do you have standards for the colors and aesthetics of the furniture you're going to buy? If so, pay close attention to the options provided by each store (and each brand).

       

New and used.

Some office furniture stores offer both new and used furniture. Used furniture can be a great way to save some money, as long as the furniture is in good condition – but many entrepreneurs and professionals prefer new pieces when possible.
Reviews and Testimonials
Next, take a look at the reviews for this furniture company. This is one of the most important factors in your decision. If the company has a ton of good reviews and testimonials, you can rest assured that your transaction will work out in your favor. If there are many people complaining about this company or warning others about their unfair practices, you'll know to stay away.
There are just a couple of caveats to keep in mind here.
First, extreme reviews aren't always trustworthy. Some people review-bomb good companies with 1-star reviews out of spite or malice, or because they're unhappy with their decision for reasons beyond the company's control. Similarly, 5-star reviews don't always reflect a 5-star experience. Take a look at 2-, 3-, and 4-star reviews and read the comments to get a feel for what this company really did.
Second, some companies pay for reviews or post fraudulent reviews to boost their rating numbers and online visibility. You can usually spot fake reviews because of their brevity and simplicity, so work actively to scout for them – and don't allow them to shape your opinion.
History
How long has this furniture store been in business? New furniture stores pop up occasionally, and sometimes, they provide amazing products and services. But if a furniture store has been around for years, or even decades, you can have more confidence that they're going to do whatever it takes to make their customers happy.
Price
Obviously, you'll also need to think about the prices offered by each furniture store you're reviewing. Some stores are able to offer lower prices than others, accepting a lower profit margin in exchange for broader customer appeal. That doesn't mean you should always go with the lowest price, however; in the world of office furniture, you often get what you pay for.
Shipping Policies
What are this company's shipping policies? Most modern office furniture stores are happy to deliver your furniture for free (assuming you hit a certain price threshold), but this isn't always the case. Take a look at shipping time, stock availability, the price of shipping, and other factors that could impact your delivery.
Customer Support
What kind of customer support is available with this furniture store? If you had a problem with your order, would you be able to call a customer service agent and get it resolved? Are there multiple channels available to you? Does customer service seem responsive?
The Competition
Don't go with the first office furniture store you find, even if it seems to have good reviews, decent prices, and a selection that provides you what you need. Take your time, review multiple options, and get a feel for the competition; you might find a better deal around the corner.
Office furniture is an important investment, whether you're upgrading the furniture for your business's headquarters or just converting your spare bedroom into a home office. As long as you follow the criteria laid out in this article, you'll have a much better chance of getting the furniture you've always wanted – and making that investment count.