Is It Worth Buying Jewelry Online?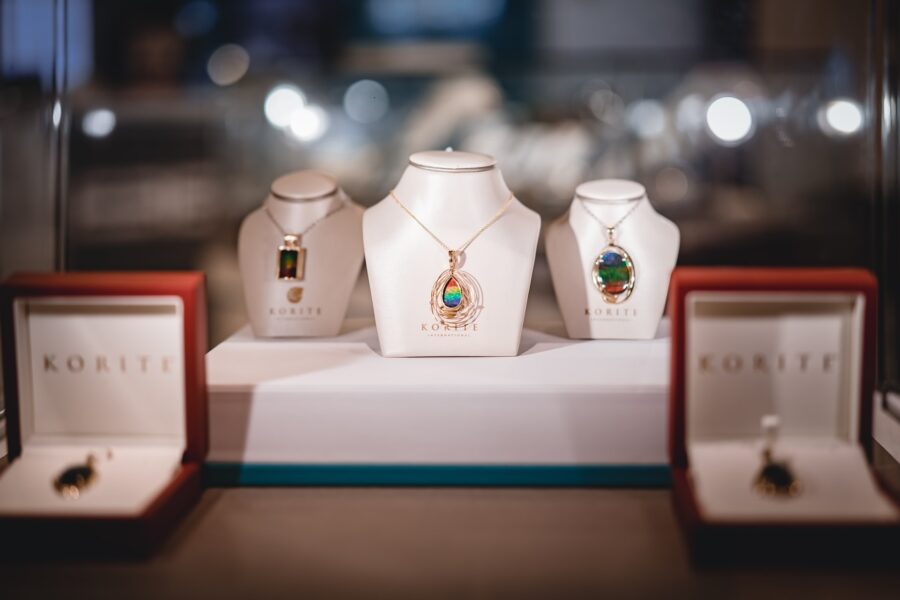 Shopping for jewelry online has become the norm for some people because of convenience. And chances are, if you've done it once, you'll get bombarded with advertisements on your social media accounts for shops selling all kinds of pretty pieces. But buying online does have its caveats. Since high-quality jewelry doesn't come cheap, being careful with your purchase is essential.
Is buying jewelry online a good idea?
If we're talking about fashion jewelry and accessories, taking a chance on buying from an online shop is worth the risk. But if you're thinking about buying something pricey, like a gold infinity name necklace, or a diamond engagement ring, you'll need to exercise added caution. Although you can't feel or touch the item before purchase, buying from a reliable store will still guarantee you get the best quality for the price.
There are also many benefits to buying from an online jewelry shop. First, there's convenience and efficiency. You also get to browse from a wider selection of designs, and the transaction is typically hassle-free. If you have any special requests such as size adjustments or engravings, online shops will accommodate them.
Choosing the right shop or dealer
If you want an excellent deal on jewelry bought online, the first step is to find an excellent shop. It really depends on what you're looking for. For diamond rings, there are well-known brands that go out of their way to make the online purchase experience more interactive. For example, some sellers provide high definition videos of each item to showcase the quality and design.
Ultimately, you'll need to take time to find the right seller with the best feedback and reviews from customers.
How much will shipping and tax cost?
Tax and shipping will vary according to your location. Of course, it matters because you don't want to pay an exorbitant fee for something you can buy for less in a physical store. Fortunately, shipping fees typically consider the item weight, which won't be an issue with jewelry. However, a pricier item means you'll also pay more taxes. Before completing your purchase, consider these factors and decide whether the added cost still justifies the value of the item.
Authentication certificates
Depending on the value of the jewelry, you'll need to ask for an authentication certificate. It's a critical requirement when buying precious stones and jewels like diamonds. The same applies to gold jewelry. Asking for a certificate is similar to buying a car that comes with a warranty. In case there is something wrong with the purchase or the item turns out to be a fake, you'll have a document that you can use against the seller in case of a refund or return.
Always check the terms and conditions of the sale
The last thing you need to do before buying jewelry online is to read through the fine print carefully. Does the seller offer a warranty for returns? How about repairs and replacement in case of shipping damage? All these should be clearly stated in the purchase terms and conditions. Otherwise, if you feel that the seller isn't as transparent as you'd hoped, you might want to look elsewhere.