Quit smoking with a vape kit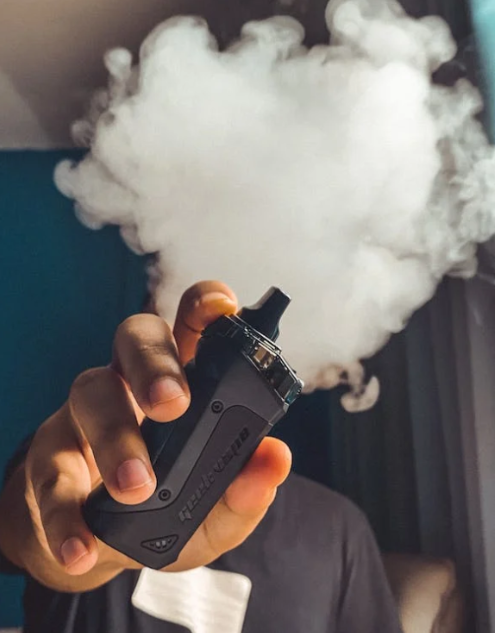 We know it's hard to quit smoking. We've been there. We know how hard it is to give up the habit that has been a part of your life for so long. And we don't want to see anyone else go through it. So that's why we're here for you, with everything you need to help you quit smoking for good and start living a happier, healthier life!
We believe in a quit smoking vape kit because we know it works!
But what if I'm not a smoker? What if I just want an alternative to tobacco? That's okay too! If you're looking for a way to quit smoking without nicotine (or just want another option), we also have options for you!
Not only can we help you find the suitable vape kit for your needs, but we'll also make sure you have everything else you need—from accessories like coils and chargers to e-liquid flavours that will satisfy even the most discerning palates (and keep them vapes nice and clean).
Choosing the suitable vape kit for your needs is difficult, but it's not as hard as you might think. With many options available, figuring out which will work best for you can be challenging.
Of course, if you're new to vaping and don't know what to look for or how much to spend on it, we can help! We will walk you through the factors you should consider while choosing a suitable vape kit and give you tips on using it safely and responsibly. 
You should start by considering why you want a vape kit. Are you looking for something that's going to last? Do you need something small and discreet? Do you want something that will give you a lot of vapour? All of these are essential questions to ask yourself before making a decision.
Things to Consider When Choosing a Quit Smoking Vape Kit
Once you've figured out what kind of experience you want, it's time to start shopping around! Below are the things to consider when choosing a quit smoking vape kit:
Know how much money you want to spend. The best way to start is with your budget. Once you've decided what you can afford, it's time to think about what kind of vape experience you're looking for.

Think about the type of vaping material that interests you most—if it's tobacco, then choosing a vaping kit with tobacco as an e-liquid flavour option will be ideal. You should also consider how often you plan on using your new vaporizer by choosing one with enough battery life for multiple sessions without recharging or replacing batteries constantly!

Think about the size and shape of the device itself: if it is too big or bulky, it might get in the way when carried around on walks or bike rides; if it's too small, it may not fit comfortably in your hand while using it either! There are a range of quit-smoking vape kits, so check out your options.

As you search for the perfect vape kit, keeping safety in mind is essential. Choose a reputable brand with good reviews and safety features such as overcharge protection and short circuit prevention.

Additionally, it's essential to choose the right nicotine strength for your needs. If you're quitting smoking, you can begin with a higher nicotine strength and gradually decrease overtime. On the other hand, if you're looking for an alternative to tobacco, you may want to start with a lower nicotine strength or even a nicotine-free option.

Lastly, remember that vaping is not without risks, and using your device responsibly is essential. Keep your device out of reach of children and pets, and always follow the instructions for use and maintenance.
Takeaway
In summary, quitting smoking is a difficult journey, but a quit-smoking vape kit can be a helpful tool in making the transition. By considering your needs and preferences, choosing a reputable brand, and using your device responsibly, you can find success in your journey towards a healthier lifestyle. Good luck!