Various Textiles for Cruiser Jackets Explained
In the 1950s, legendary Hollywood icons, Marlon Brando and James Dean, made the leather motorcycle jacket the ultimate status piece, whether you rode a bike or not. Henry Winkler's iconic leather jacket that he wore as the "Fonz" in the 1970s is so infamous that it was given a place in the Smithsonian. If you ride motorcycles, you understand that the jacket isn't so much a fashion statement, but a protectant against the elements and from potential falls. Leather motorcycle jackets are great for cruisers, but if you're racing or adventure touring, you may want to look at other options. Here's a rundown on different materials jackets are made of to help you choose the one that fits your riding style.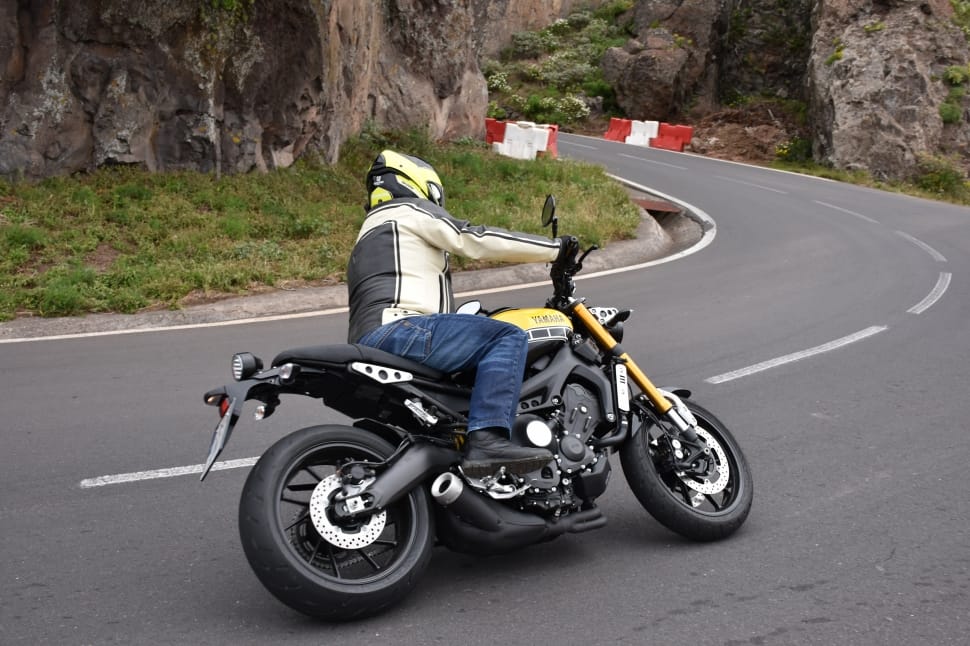 Leather Jackets
Quality leather sport bike jackets are very popular. Leather is durable, provided you take care of it. As you wear your leather jacket, it almost molds to your body. It's comfortable, aesthetically pleasing and has an attitude. Leather is abrasion resistant, which makes it a good material if you fall. The biggest downside is that leather isn't a great option when it rains. Leather can be quite heavy, so riders can get fatigued when wearing it. If you want to add armor for added protection, it can make the jacket a little clunkier.
Textile Jackets
Textiles haven't always been popular for motorcycle jackets. Wool doesn't block the wind. Cotton isn't strong enough to provide abrasion resistance, nor does it keep weather out. Silk was out for obvious reasons. Modern textiles offer more options that protect you against the elements and if you fall. Gore-Tex and Kevlar are synthetic fabrics that have more capabilities than leather. These textiles are easier to source and to construct, which makes them more affordable. Some jackets are made in layers, which adds to their flexibility. However, a textile jacket may wear out much quicker than leather and may not have the abrasive resistance of leather.
Mesh Jackets
On really hot days, it's hard to think about putting on a heavy leather jacket. Some jackets combine mesh with another textile to allow air to flow through the jacket at critical points. Mesh jackets are lighter and more breathable than leather or other textiles. If the jacket includes armor, you'll get the same amount of protection as a leather or textile jacket.
Choose a Jacket For the Way You Ride 
The best cruiser jackets this year are the ones that fit your needs. As an ADV rider, you may want a textile jacket with mesh if you ride in warm weather. Leather jackets are more appropriate for cruisers, where you want more comfort. A touring jacket is designed for long rides. You may want to choose a jacket that is waterproof and a little longer for added protection against the wind.
Jacket technology has advanced a lot over the past few years. Sport jackets are designed to look good and feel comfortable when you're riding, not when you're standing around. The fit may be a little awkward until you're on the bike. Sport jackets can be made from different materials. Textiles and mesh are common on the street, but high-end leather jackets are also available.
Shop for a jacket that fits your style.