What Are the Different Types of Baby Food Products?
Baby food is the products adapted to the physiological characteristics of the infant's growing organism. They are designed to meet its nutrient needs. There is a huge selection of baby food products on sale, which differ in their contents, consistency, and properties. Depending on the purpose and manufacturing method, there are infant formula, porridge, tea, juices, and different sweets. Formulas and teas are intended for use during the first days of a newborn's life, the rest of the products are introduced gradually as a baby grows up.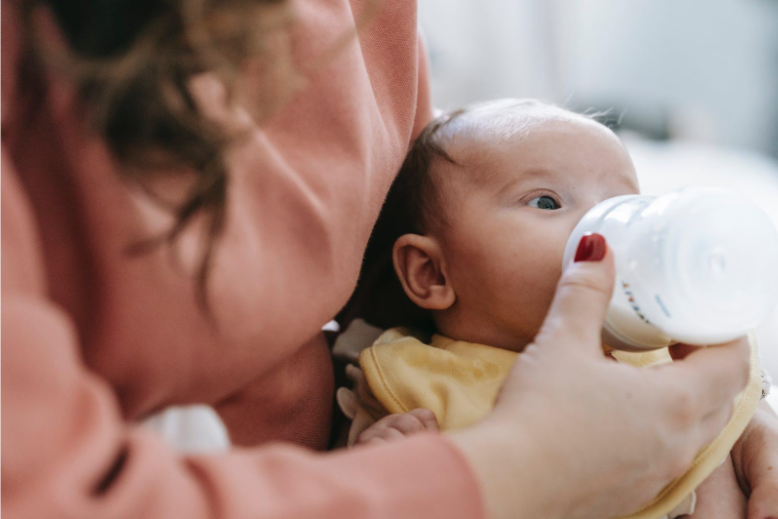 Baby formula
Infant formula is the main component of the diet of a child under one year of age since it has to replace breast milk so the contents of each formula should be as close to it as possible. Usually, cow or goat milk serves as a base for each baby formula. However, sometimes animal proteins included in this product, due to the immaturity of the baby's digestive system, are poorly absorbed and can cause allergic reactions. That is why the milk protein is processed in order not to harm the immature organism or to avoid allergies skimmed milk is used e.g. in Lebenswert formula for infants.
Additional baby food
The acute need for the use of such products occurs when an infant reaches the age of six months. During this period, a child no longer receives a sufficient amount of biological ingredients necessary for full development only from breast milk or formula. As additional nutrition, porridges, mashed potatoes, juices, special canned meat, and fish can be included in the child's diet.
When it's time to introduce new food for a kid, you can rely on European manufacturers such as Holle. Its product range has everything needed from birth to 3 years old, so except Holle formula, a kid will enjoy vegetable and fruit purees, muesli, snacks, biscuits, tea, etc. Deciding on a Holle diet, you are always sure that your kid is receiving the best food products since the company uses only organic ingredients and must meet strict European regulations.