5 Great Family Reunion Destinations Near San Francisco
If you are looking for the perfect spot for a family reunion then look no further than the surrounding area of San Francisco offers some great places to visit. Family time is best spent when everyone is together, and away from the pressures of daily life, this enables us to spend real quality time with our family, rather than simply clocking up minutes and hours. For the perfect family reunion we also need a little bit of adventure and somewhere that is not too far from home. But remember that when you are far from home, a personal GPS tracker will keep track of you family member in a trip or outdoor activity."
When it comes to getting your extended family to your destination of choice, you might want to rent a charter bus out of San Francisco. Doing so will help you make sure that everyone get there and back safely, while being able to catch up and enjoy the sites along the way. With all of this in mind then, here are our top 5 picks for places which are just a short drive from San Francisco, that you and your family will enjoy.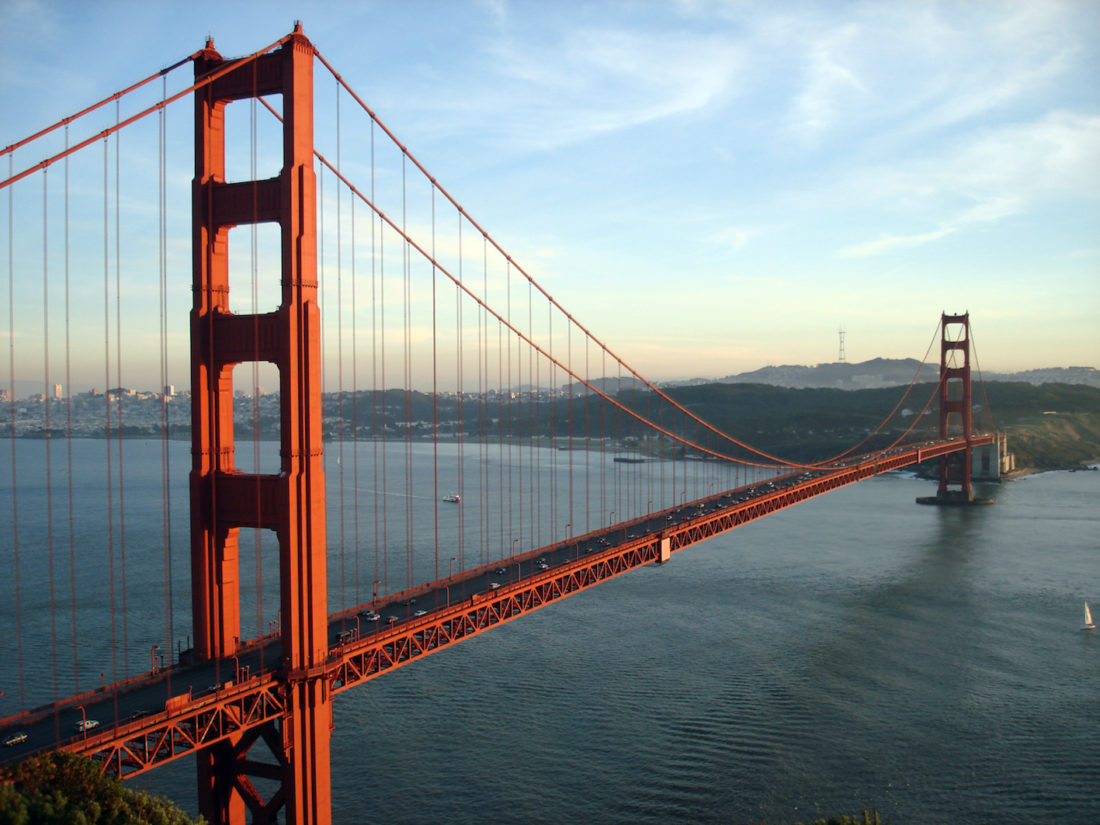 Lassen Volcanic National Park
This interesting national park in California is the perfect place for you and your family to spend some quality time together whilst reconnecting with nature. The park is a three and a half hour drive from San Francisco and it is almost like having a replica of Yellowstone, right on your doorstep. Points of interest here include Bumpass Hell, a huge area of hydrothermal activity, complete with mud pools and geysers, the Subway Cave which has been carved out by hot lava, and of course, Mount Lassen. With plenty of quaint retreats and cottages, this makes for a great family destination. 
Grass Valley 
For a shorter journey you can meet the family in Grass Valley, just 2 and a half hours away from the city, in an altogether different environment that what you are may be used to in the big city. Grass Valley, with is like taking a step back into a gun-slinger movie, albeit without the gunslinging! Here you and the family can eat at the famous Willo where you can cook your own steaks, head to he Empire Mine which is the oldest and richest gold mine which you will find in California and stay at the beautiful Holbroke hotel complete with saloon bar. 
Leggett 
For a nature retreat with the family consider heading to Leggett in California, a three hour drive from the city and a perfect place to spend quality time with the family. Throughout this area you will find some great cabins to stay in, as well as campsites for the more adventurous amongst you. Here you will spend your time doing traditional backwoods activities, hiking, swimming and singing songs around a campfire, you can even drive through a monster tree for just $5! 
Virginia City, Nevada  
At four and a half hours driving this is the furthest away on our list, but it is worth the drive. Virginia City is an old mining town which is colorful, traditional and offers a really relaxing vibe. Thanks to Nevada gambling laws there are plenty of places to win a buck or two here, and when you are not on the tables you can head to any old saloon, visit the old railroad or even check out some camel and ostrich racing which takes place in September. 
Big Sur
For a coastal retreat it doesn't get much better than Big Sur, just under 3 hours from San Francisco, at least that is 3 hours to the entrance, where you will have to hike, trek or cycle the rest of the way to your accommodation. Big Sur has beautiful coastal routes which you can do by bike or on foot, plenty of yurts, cottages and campsites, plus an environment which asks little of you, the perfect place to slow things down and have some great family time. 
Which will be your pick for the next family reunion?