5 Living Room Updates to Make As Soon as Possible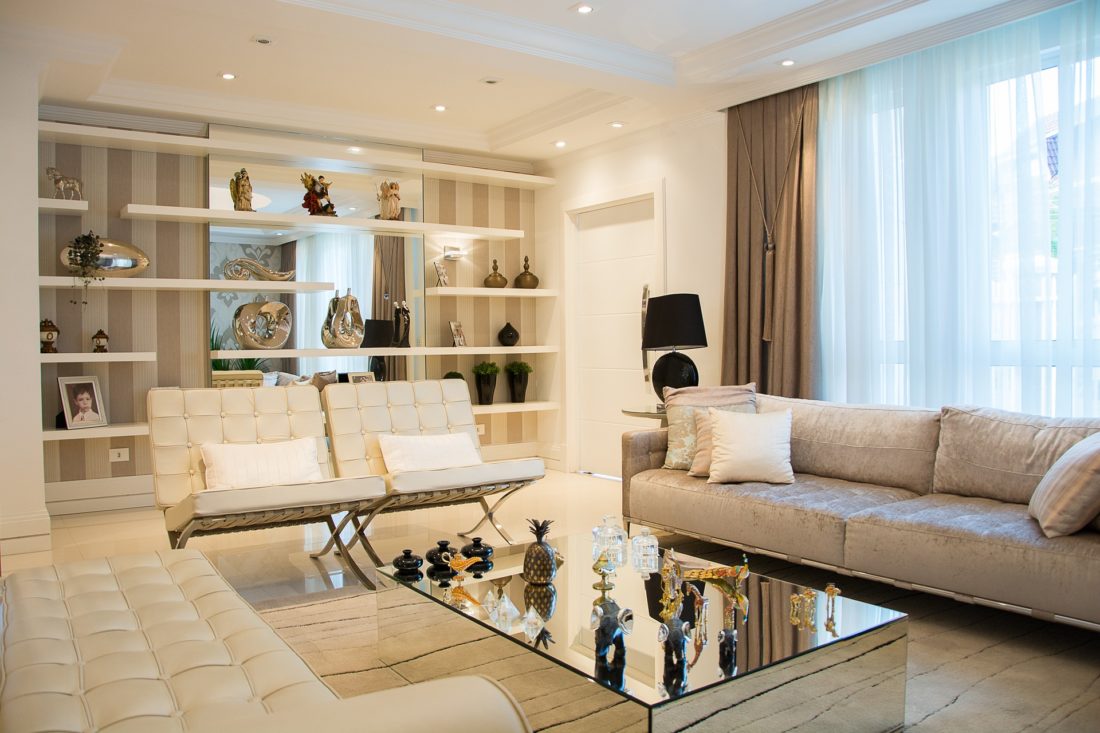 A living room can be a beautiful, inviting focal point if you approach the design the right way. You want it to be a space for entertaining, for hanging out as a family, and for showing off your personal style. Updates don't have to be drastic or expensive. There are many affordable changes that can improve your space significantly.
Doing these updates serves a dual purpose. First, the right updates will increase the value of your home, making it a better investment. Second, it greatly increases your comfort and enjoyment inside your home! 
The living room is one of the most-used rooms in the house, and should be treated as a priority. Here are a few trendy improvements you should make to your living room as soon as possible. 
1. Electric Fireplace 
Fireplaces are a huge bonus for living rooms. Nothing can replace the hominess and ambiance of a burning fire, and it's an excellent focal point for the main floor. However, wood-burning fireplaces are a hassle, not to mention dangerous if they're not kept up properly. 
An electric fireplace is a great alternative! It can easily be installed with no need for a chimney, wood, or maintenance. It's more expensive than a gas fireplace, but it reduces the risk of a gas leak in your home, making it the safest, most convenient, and modern option to date. 
2. Trendy Paint 
When making improvements, homeowners are often told to choose timeless updates. In other words, you want to avoid trends and stick with the classics because it contributes to higher resale value. This is an important mindset, as you don't want to make major renovations that will limit your home's ability to sell. However, it can be boring to skip over your favorite trends, even if you know they'll be out of style by next year.
Paint is an affordable way to get creative and embrace the trends you find so enticing. You can easily paint your living room for less than $50 and transform the space. Use your favorite trending colors because you can easily change them in six months if you want. 
Right now, hues of lilac, mauve, hazelnut, soft clay, and muted green are very popular for living rooms. 
3. Artwork
Many living rooms are covered in family photos with no artwork in sight. Others are bare. Some contain artwork, but the style is stale and lacking the appeal of modern pieces. You can make a huge difference in your living room design simply by exchanging your family photographs or bare walls for gorgeous artwork. 
Choose art that speaks to you, whether it's landscape photography or abstract paintings. If you already had a photo collage hanging on your walls, simply purchase artwork of the same size. This takes minimal effort, but it will look amazing.  
4. Built-Ins 
Built-in bookshelves or cabinetry create a beautiful focal point for the heart of your home. They can be used to frame a fireplace or television, or they can simply display your books, seasonal décor, mementos from travel, and more. 
If you have the funds, hire a carpenter to build custom shelving and framework for your space. If not, you can create the illusion of built-ins with bookshelves, buffet tables, or cabinets secured to your walls. 
5. End Tables and a Coffee Table 
This is a basic need in modern living rooms, but you'd be surprised how many homeowners go without. They choose a couch and a loveseat or chairs but skip this practical furnishing set that can revolutionize the space. Add these elements as soon as you can to complete the look of the room. 
If you opted to forgo end tables and a coffee table because you didn't want to make a small space look smaller, consider using glass tables trimmed with gold or bronze for a trendy look that won't shrink the size of the room. There are plenty of small furnishings for this room to meet your needs as well.