5 Ways to Add a Splash of Color in Your Life This 2021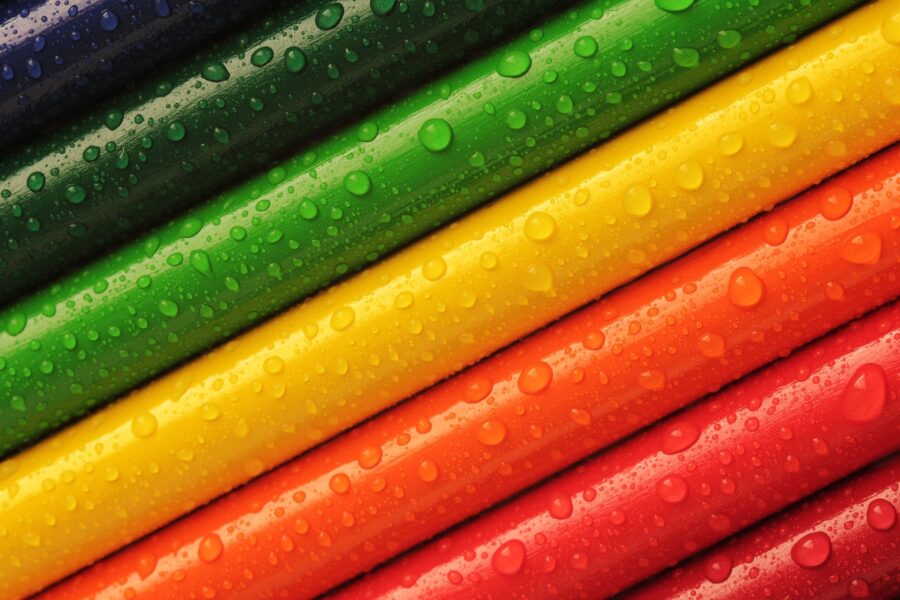 If you can describe 2020 as a color, what would it be? Don't worry, no one will fault you if you say it is pitch black or dull. Worse, 2021—or at least the first half of it—might feel the same way too.
But that doesn't mean you can stay in that shade. There are a lot of ways to bring a pop of color in your life to help brighten your day and more:
1. Diversify Your Accessories
When you want to include color but don't like to be too flamboyant about it, focus on your accessories, such as thin silicone bracelets. The size doesn't make them look like armbands or medical bracelets, but they're noticeable enough.
Moreover, because the material is silicone, it is less likely to cause skin allergies. In case you don't know, a good number of Americans are actually sensitive to gold, silver, and nickel. These are also some of the most common materials for jewelry pieces.
If you're planning to go out for a grocery run or other errands, pair your attire with a pink, red, or orange micro bag. Tiny, these accessories are wearable and so are not bulky. Their sizes are sufficient to hold essentials from a purse to a mobile phone.
2. Paint the Walls and Doors
Now that springtime is just around the corner, you can add repainting your property to your to-do list. And if you're looking for the perfect shades, you have plenty of choices.
You can choose the Pantone colors of the year, yellow and gray, and other similar hues. WWD believes Fortuna Gold and Willow, which is a mixture of yellow and green, will also be popular this year.
Behr, one of the biggest makers and sellers of paint, has also released the top 2021 color trends palette. Included in the list are Cellini Gold and Barnwood Gray.
When you want to stick with the classics, anything but pure white will do. Behr recommends Smoky White or paints with pastel tones like Seaside Villa. Bolder shades like Saffron Strands, which is a popping orange, will also be trendy this year.
Either way, repainting introduces more colors into your home and improves your curb appeal. In fact, doing this alone can already increase your home value by as much as 107%—not bad at all.
3. Dry Flowers
Are you thinking of adding or pursuing a "colorful" hobby? Besides painting, you can make dried flowers. When properly taken care of, like placing them away from direct sunlight, they can last up to three years. Even better, you won't have to water them. In other words, these help you enhance the aesthetics of your space while letting you save the environment.
There are different ways to dry flowers. Traditionally, the process takes at least two weeks and involves placing them in dark areas of the house, such as the cupboards, attics, or underneath the stairs. The other is using the microwave oven and a silica gel.
4. Landscape the Yard
Does the yard look shabby or cold? Spruce it up with some landscaping. When you feel you don't have the skill, call the experts. On average, it costs around $3,000. It may be a lot, but it can also increase the home's resale value by at least 14%.
You can also make this your spring project, which gives you three months to plan and add the decors and plants that you want. Either way, a landscaped yard provides you with other benefits other than adding colors to your outdoors:
It encourages you to spend more time outside.

It helps you beat cabin fever.

Gardening is 

one of the best exercises

.

You can help save the bee population.
5. Embrace Spring in Your Clothes
Just because you're probably spending a lot more time at home doesn't mean you can forget about dressing up. Looking good can definitely make you feel good.
For this spring, you can invest in dresses that celebrate the season's colors. According to Pantone, these are Party Pink, Winery (bolder red), Little Piglet (lighter pink), and Pepper Stem (similar to yellow green).
It also shares color harmonies in case you want to mix and match your clothes. For instance, Party Pink goes well with Winery, Pepper Stem, and Meringue, which seems off-white.
Many studies reveal the effects of color, particularly on emotions or moods. Red can make a person hungry. It is also the color of passion. Green is soothing to the eyes since it is the shade of nature. Yellow is great in the kitchen since it is cheery. Colors, therefore, can make your life less boring and more immersive.