6 Tips for Choosing the Right Electrical Products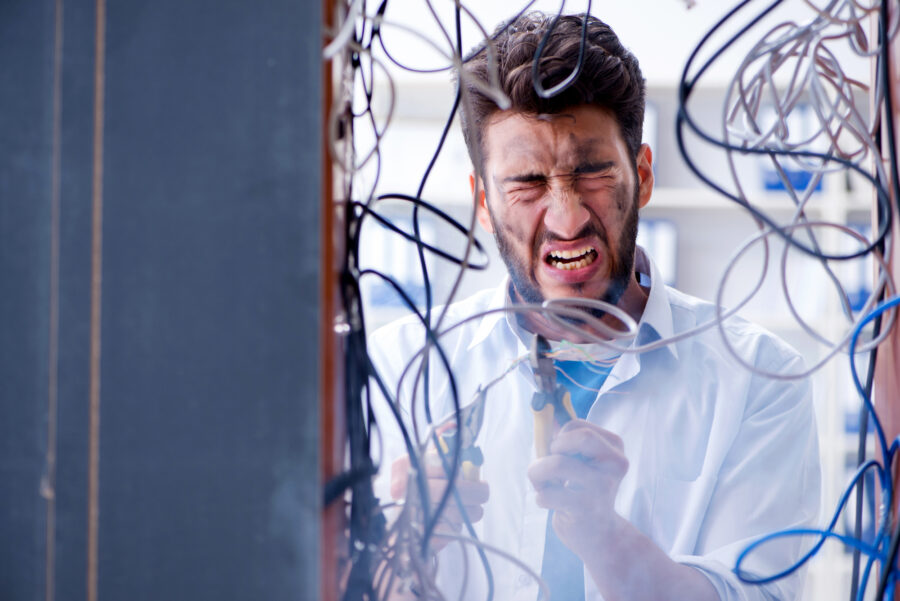 Most of us take electricity for granted. We simply flip a switch when it's dark, push a button to heat our food, or press a clicker to watch television. But while we mindlessly take advantage of one of the greatest inventions of our time, a lot is going on behind the scenes.
There will come a time when you need to replace a component for your home or business, and when that time comes, it's crucial to be able to know how to choose the right electrical products for your needs. There's no shortage of brands, products, and suppliers to choose from, and narrowing down your choice might seem overwhelming. Keep reading for a few tips that you can use to give yourself peace of mind the next time you're in need of an electrical solution.
Common Types of Electrical Products
First off, let's take a look at some of the most common products that you might find yourself in need of. The following are some of the most popular pieces of electrical hardware.
Circuit Breakers
Circuit breakers are the backbone of any electrical system. They're responsible for protecting your circuits from overloads, short circuits, and ground breaks and use thermomagnetic and electromagnetic trip mechanisms to keep your electrical system in working order.
Circuit breakers come in all shapes and sizes and are available in vacuum-type, insulated-type, molded-case, and air circuit breaker. An industry professional will be able to tell you what's right for your needs.
Transformers
Transformers help safely convert an electrical current from one voltage to another. They can be installed indoors or outdoors and can vary widely depending on what they are going to be used for. There are different types to suit industrial, residential, commercial, and institutional applications.
Panelboards
Panelboards are usually separated into a couple of different classifications: power distribution panelboards and lighting panelboards. The role of panelboards is to protect and make sure circuits, and circuit breakers are working the way they should. They act as a security blanket if something goes wrong with the circuit breakers and are also known as breaker panels and electrical panels.
Switchgear
Switchgear is made up of a variety of components, including fuses, circuit breakers, and switches. These all work in concert to distribute power safely through an electrical system. They are used commercially and industrially in medium and low voltage.
Temporary Power Solutions
Temporary power solutions are just as they sound. They are often used on construction sites where there is no permanent power source available, offering flexibility and efficiency on the job site.
1. Plan Ahead/Do Your Research
You don't want to go into your search for electrical products blind, so it's always a good idea to do a little research, as you are doing right now. Get clear on your needs so you'll be able to provide details to your supplier so they can help you better. This might require measurements or going through a guidebook on the project you're working on.
2. Safety First
You don't want to fool around with safety when it comes to electronics. Make sure the products you're purchasing are the right ones for the job, and in some cases, have them installed by a professional. Make sure all parts comply with safety regulations and come from a reputable brand.
3. Look for Energy-Efficient Products
Choosing a product that is energy efficient is not only good for your bank account but also for the planet. Most brands are suppliers will have a variety of products, with some more energy-efficient than others. While they might cost a little more upfront, the money you will save in the long run can be well worth it.
4. Look for a Reputable Supplier and Brand
When it comes to electrical products, you really want to go with a supplier and brand that has a solid reputation. While it can be tempting to save a few bucks and go with an unknown, the odds are that you're going to end up with a faulty product and end up spending more money down the road. Look for reviews online or solicit advice by word of mouth to find a company that you can trust.
5. Warranty and Price
If a supplier or brand is worth its salt, they will probably offer some sort of warranty on their products. If they are confident in their product or service, then why wouldn't they? It pays to shop around because prices for home and construction electrical products can vary drastically. After you've checked out a few, you should be able to determine what you should be paying and what can of warranty you can expect.
6. Buy From a Company With Good Customer Support
The last thing you want is to get home, install your product, and then run into difficulties with no one to help you out. Make sure that you are buying from a company that is not only knowledgeable about its products but also offers great customer support.
You want the confidence to know that you can pick up a phone or send an email and get a prompt response that will help you solve your problem. Because of the nature of the electrical industry, it's also a good idea to look for a company that offers 24/7 support.
Find Your Electrical Solutions With Confidence
Hopefully, this list helps you get started, but there is no shortage of research you can do to educate yourself before you purchase electrical products. As long as you do your homework, find a great brand and supplier, and are backed by great customer support, your electrical product shopping should go smoothly. Be sure to check out more great articles on our site on all things lifestyle-related.