Why an Airport Lounge Makes So Much Sense
If you have some travels coming up that involve a long airport layover, I wanted to let you know about airport lounges and exactly why you should use these fantastic places to relax and unwind whilst you are waiting for your next flight. The large majority of airports, especially international airports, will have these airport lounges which you can pay to enter.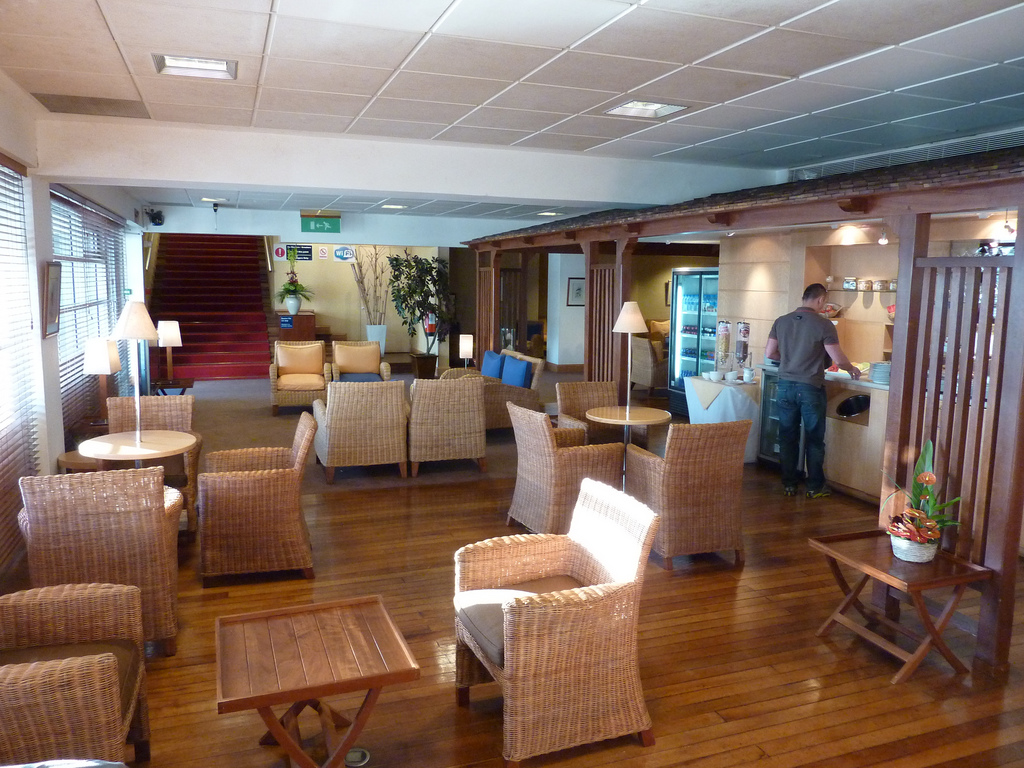 It wasn't until 2 years ago that I started using these lounges to travel, after my good friend Abhishek Gattani turned me onto them, I haven't look back since. If you weren't sure whether an airport lounge was worthwhile or not, here is exactly why I'd recommend using them for a layover of 2 hours or more.
Food and Drinks
The food and drink inside the lounges is complimentary and this can save you an awful lot of money on what you would have spent inside the airport, on overpriced refreshments. In most lounges you will find alcoholic drinks such as beer, wine and spirits, tea and coffee and soft drinks available, and you can drink as much as you like during your stay. The food will very from lounge to lounge but in the main they will offer snacks and light bites, perfect to refuel ahead of your upcoming journey.
Relax and Refresh
Travel can be pretty stressful and finding somewhere in the airport where you can relax and revive yourself is not always easy. This is yet another reason why airport lounges are a great choice, here you can relax on super comfortable chairs, in quiet and clam surroundings to give you the perfect chance to chill out. Many airport lounges will also offer a shower so that you can refresh yourself if you have already covered a long distance. There is much to be said for the value of relaxation time, especially when you are traveling and having a place where you can count on a comfortable environment is a real relief when you are on the road.
Working Options
I really like to make the most of my time in an airport to get some work done, something which can very often be challenging. It isn't always easy to find a good place to sit down and work, it can be tricky to find solid wifi that I don't have to pay for, and generally speaking it can be tough to get anything done inside an airport. With these lounges however, this no longer presents a problem as they have dedicated work spaces with fast, and unlimited wifi, individual chairs and desks, and plenty of peace so that you can get on with your work during your layover.
If you have a layover on your next flight, I would urge you to check out the prices of the airpot lounges, and treat yourself to some comfort and some relaxation ahead of the following flight, it is well worth it.