Boathouse Sports Release Fun New Yoga Set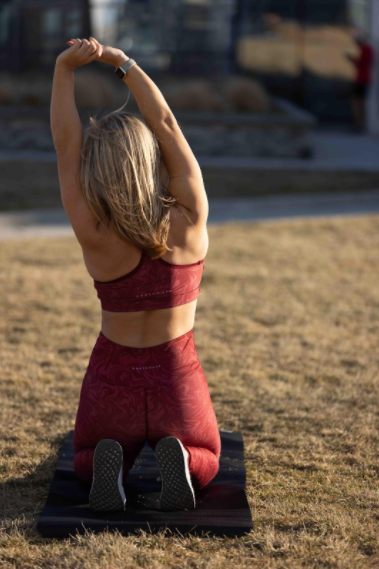 Do you believe in love at first stretch? Well, now you never have to question it again. Boathouse Sports' newest collection features an exclusive activewear set with a daring new pattern. With a bold, Cardinal Swirl colorway, Boathouse's new swirl yoga set includes high compression Yoga Pants ($74) and a Sports Bra ($42).
Our resources say that this reimaged yoga set is not only perfect for a cozy and relaxing weekend, but will also be the inspiration you need to get you through the toughest of workouts. The new Cardinal Swirl Yoga capsule was designed with moisture-wicking, resilient, breathable Durastretch fabric to provide a supportive yet flexible fit for comfort no matter the activity.
For those of us that are familiar with yoga, we are tired of those yoga pants that slide and don't move with our every movement. Well, Boathouse's yoga pants offer a high-waisted, full-length silhouette that provides you the support and compression needed, eliminating any unnecessary adjustments while in mid-yoga pose. And, for yogis on the go, the interior waistband features a storage pocket, perfect for a key or credit card. 
Whether you are a mom on the go, a marathoner in training, or a weekend warrior, the Swirl yoga set will get you where you need to go.