Everything You Need to Know About Nursing as a Career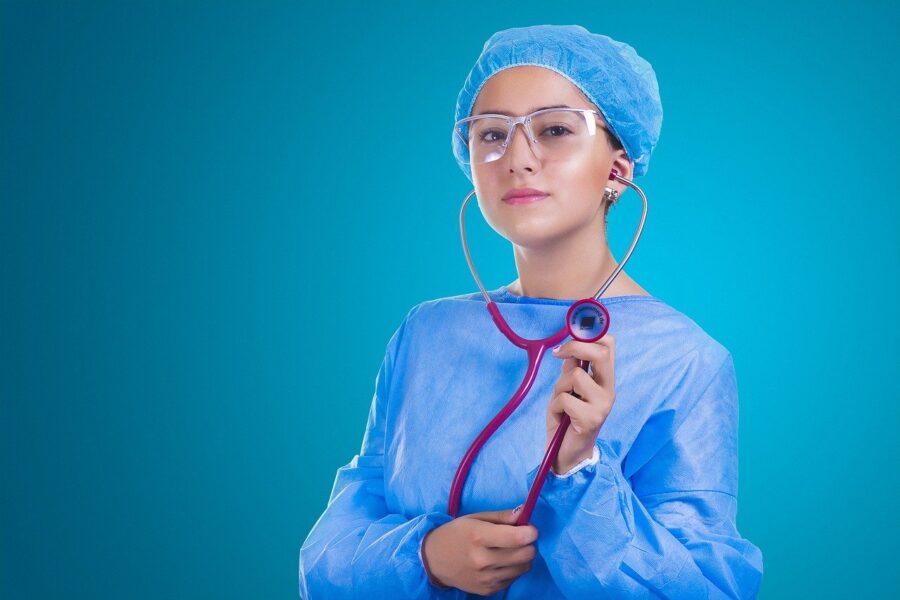 Nursing is the backbone of humanity itself because it is the backbone of the medical industry. There is a lot you need to know, however, before you get started with your own nursing career: 
The Nursing Industry in 2021
Nursing is in a shortage. Throughout the United States, there are, on average, only 12 nurses per 1000 people. In many states, this figure is even worse. South Carolina, for example, only has 7.89 nurses per 1000 people, whereas on the other end of the scale is Wyoming, which has 19.86 nurses per 1000. 
Even big, well-off states like California are facing a massive shortage, with only 9.25 nurses per 1000, though this is due in part to the state's massive population. To put this into perspective, California has the largest number of nurses out of any other state, but they still face a shortage as they have the largest population easily in the United States. 
Becoming a nurse fills a very pressing need in today's society, and so long as you work your way up to becoming an APRN, it can also be very lucrative. Nurses can work in almost every industry, meaning you will have freedom with where you work. 
If hospitals are not your speed, you can try telehealth or clinics. You could also get involved with the event industry and be an on-site nurse, or you can be a nurse on a movie set or on an expedition. 
Wherever there are people, there is a need for a nurse. Most cannot afford to have their own on-staff nurse, but large companies, large events, and well-funded projects will almost always have one. 
This gives you job security and the knowledge that no matter where you go, there are people who desperately need your help. Being paid well for your work is just common courtesy, but to do that, you need to continue to press forward with your career. 
What You Need to Progress in Nursing 
There are a few things that you are going to need to progress as a nurse. 
Formal Qualifications 
Nursing is unlike most other careers in the sense that there is a very clear-cut path forward. This path doesn't restrict where you work, but rather the work you can do and even how much you will be paid for it. This is simply due to licensing. You must have certain degrees and formal qualifications to be allowed to take the state exam. You must also recertify every few years. In most states, you even need to invest in a certain number of learning hours or working hours to be able to recertify. 
There are several qualifications that you can earn. There is the Certified Nursing Assistant certification, which you can get started with as soon as you graduate from high school or earn your GED. 
There is also the licensed nurse practitioner diploma, which takes a few months to complete and will make you eligible to become a licensed nurse practitioner. 
Where the big guns come in is with the AND, BSN, and MSN degrees, which allow you to expand your training and qualify to become an RN and APRN, respectively. You can even get a credible online MSN nursing education without having to take a break from work.
Professional Hours 
Most degrees will require you to hold a certain license as a nurse and to also have completed a minimum number of hours working in that position before you can apply. 
Network 
As there is a shortage you are almost guaranteed to find a job as a nurse. Where you need a network is to find a place at a great location. To be a movie set nurse, for example, it is more important to know the right people. You will need the right qualifications, yes, but if you don't have the network to help you learn about opportunities as they arise, you won't be able to take advantage of them the way you want to. 
The Different Levels of Nursing 
There are multiple levels of nursing, with each one increasing your responsibilities, your skillset, and your wage. 
Certified Nursing Assistant 
Certified Nursing Assistants provide a lot of supportive and holistic care. It only takes a few weeks to become a CNA, allowing you to jump right into the field and start earning an income with a minimal amount of time studying. 
Licensed Practice Nurse
It takes a few months of part-time study to become a Licensed Nurse Practitioner. LPNs work to collect vitals, samples, administers some medication, and monitor patient comfort and wellbeing. They interact with patients directly, and sometimes will also oversee CNAs. 
Registered Nurse 
Registered Nurses make up the bulk of nursing. They can make nursing diagnoses, supervise both the LPNs and the CNAs, and perform several duties that directly impact patients. They observe and record patient experience, perform physical exams, diagnostic tests, collect health histories, and more. They are very patient-facing and work to administer minor treatments, educate patients, and counsel families. It is a big job with a lot of responsibilities that are crucial for patient recovery. 
Advanced Practice Registered Nurse 
Advanced Practice Registered Nurses or APRNs are at the height of their field. Many of them earn six figure salaries, and some, like family nurse practitioners, can even open their own family clinics rather than work for a physician. They are very highly trained, very well paid, and the options as to what type of patient and what type of medicine you care for can become very specific. You can work in geriatrics, in pediatrics, in oncology, and so on. You can work almost everywhere as an APRN, even into non-medical career paths, as a nurse educator or policymaker. 
The Different Degrees in Nursing 
There are several degrees in nursing. 
ADN
There are two ways to become an RN. You can either earn an Associate's Degree in Nursing, or you can earn a Bachelor's Degree in Nursing. Many states are trying to increase their number of BSN-RNs, however, and you cannot earn your MSN with just an ADN. 
That being said, ADN degrees do have their uses. They take half the time of BSN degrees, allowing you to earn more, faster. You will need to take a bridge BSN that works to complete your education before moving on to earn an MSN and become an APRN. 
BSN
BSN degrees take longer, and are more in-depth. It is possible, however, to fast-track one. If you already have an ADN, then you can fast-track some parts of the BSN. If you have science-related credits and already have a bachelor's degree, then you could potentially fast-track the BSN as well. 
If you want to kickstart your career in nursing, then you can start with a BSN. There is no actual requirement that you become a CNA or an LPN first. This way, you can earn your BSN while continuing to work at your existing employer's and make the switch once you have your license. 
MSN
Being patient with yourself is one of the smartest moves you can make. You never want to just jump into an MSN degree because, unlike every other degree, certification, or diploma you have earned until this point, you have a choice. The area of medicine that you specialize in will directly impact the type of roles you can apply for. There are many, many different options available to you. 
By being patient and trying to feel out the different departments, you can better understand what you want your nursing career to look like. You should start first by deciding which of the four nursing types you are most interested in and then narrowing it down further. 
Suppose you have decided that you want to become a Nurse Practitioner, for example. In that case, you can become a family nurse practitioner, a neonatal nurse practitioner, a women's health nurse practitioner, a psychiatric Mental Health nurse practitioner, and so on. 
If you want to keep your options open, then Family Nurse Practitioner is one of the best options available to you. Many excellent online degrees will allow you to learn online while working, like this Texas Womans University's Master of Science in Nursing – Family Nurse Practitioner degree, and in turn, you can care for a wide variety of patients and give yourself a great number of options. 
DNP
You can become a Nursing Doctor by earning a Doctorate in Nursing Practice (DNP). These degrees are often similar to an MBA, where they work to bridge your nursing experience with leadership application, though not all DNP degrees will do this. Those with DNPs often earn more than those with just an MSN, though there is no further qualification that you can apply for. DNP APRNs are still APRNs. 
Different Types of Nurses 
There are numerous nursing specialties, but to make things easier for when you start out, it's easier to recognize the four main types of APRNs. This way, you can narrow down the type of work you want to do and then decide on the specializations that interest you. 
Nurse Practitioner 
Nurse Practitioners work very hands-on, and often specialize in a certain demographic. They can make diagnoses, can create treatment plans, and in some states can also write prescriptions. Many will replace physicians, especially if there is a physician shortage in the area. 
Clinical Nurse Specialist 
Clinical Nurse Specialists focus on a particular area of nursing instead of a demographic. They may be long-term care specialists or specialize in one disease, like cancer. They also provide direct patient care and also serve as consultants for the wider community. 
Nurse Midwife
Nurse-midwives have seen a resurgence in recent years as more soon-to-be-parents invest in their services to help them throughout pregnancy and even through birth. 
Nurse Anesthetist 
Nurse anesthetists earn the most out of all the APRNs. They will work in the operating room, in dental offices, and wherever else anesthesia is necessary. They are very specially trained and are qualified to provide local and general anesthesia. 
How to Fast-Track Your Nursing Career 
There are two ways that you can fast-track your career as a nurse. 
If You Already Have a Degree
As stated before if you already have a degree, then it is likely that you can use existing credits to fast-track your way through your BSN. There is no harm in asking, and fast-tracking allows you to save money and time. 
Work and Study 
The universal best method to progress through your career as a nurse is to continue to work while you study. There are many excellent online degrees available nowadays for nurses. Not only are these degrees offered remotely, they know that it can be hard to juggle a degree with shift-work, and often do not have mandatory log-in times. 
The only instances where you will need to be in-person is during training placement, where you will learn from an educator in a hospital environment. 
Remember to Care for Yourself First 
Nursing is already a demanding position, no matter what role or level you are in. You need to truly work to take care of yourself, especially as your work directly impacts someone else's life. Burning out is not an option, not with the number of people who need you, so taking the minimum number of courses at a time, and working to care for your health and wellbeing, is an absolute must. 
You will need to rely on and build a support system, both at work and at home. This support system should be there to help you prep healthy meals, be there to help you unload, and so on. For issues concerning your mental health, you may find it very beneficial to find a support group for nurses. This way, you can find a support system that understands intimately what you are going through, and more importantly, can help by offering advice that genuinely works. 
Your health and your wellbing are important. Taking the space, the time, and the effort to care for your health and work to keep yourself as supported as possible is essential if you are to progress and thrive as a nurse.