Teaching Children About Nutrition and Why It's Important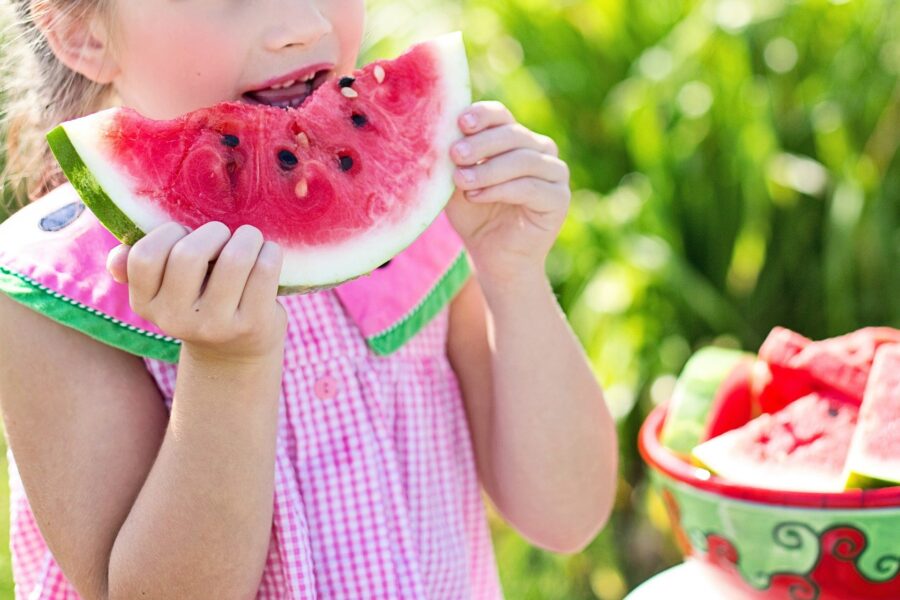 The best way to achieve anything in life is to start at a very young age. This applies to education, learning to read, developing self-confidence and social skills, improving on our talents and loads more things.
Another thing that's vitally important to focus on at a young age is good nutrition and developing healthy eating habits. As adults, most of us tend to focus on this more and more the older we get. Kids, though, usually want to think of anything but healthy eating and drinking. With most children, they usually want to do the exact opposite and eat the stuff that's bad for them rather than anything healthy.
Let's look at why it's important to teach kids about nutrition at a very young age and some tips to get them eating healthy.
Why Nutrition Is Vital At a Young Age
All of us understand the meaning behind the cliche phrase "we are what we eat". Healthy eating leads to being healthier overall, whereas eating junk food and foods high in sugar can give anyone health problems, not to mention poor muscle and bone development; something that's even more important for a growing child than it is for an adult.
What a child does in their early years can set the tone for how the rest of their life will be. For example, a child that is overweight due to poor diet and a lack of exercise is likely going to struggle more with their weight as an adult than a child that grew up eating healthy and getting regular exercise.
The body and mind develop habits and many of these habits are developed during the pre-adult years. Children that eat and drink healthily will have sharper minds, more energy, will experience positive physical development and generally build more robust immune systems. This is not only important as they grow, but will set them up in a positive way for the rest of their lives.
Let's now look at a few ideas to encourage kids to eat healthily, as well as learn why nutrition is important for them.
Grow a Veggie Patch In the Backyard
Growing a vegetable patch in the backyard is a great idea on a number of levels. For starters, you'll be growing your own fresh produce, along with the satisfaction of having successfully grown your own food. But there's another key element to growing a vegetable patch.
You can get your child or children involved in the project. When kids are given a hands-on approach to growing and harvesting their own vegetables, they not only learn more about gardening, vegetables and nutrition, but they'll be far more inclined to want to eat the vegetables that they helped produce. It'll also be a lot of fun for them, give them something positive to do, along with the thrill of seeing their hard work come to life – literally.
Enrol Kids In a Nutrition Program
You could find an independent nutrition program or enrol your child in an early learning centre. Early childhood centres generally place a firm focus on teaching kids about nutrition and some even utilise the idea above about growing a veggie patch. They teach kids to grow, harvest and then eat their own vegetables.
An organised child care nutrition program will help children be focused on learning about nutrition, as well as encouraging them to eat healthy food and the reasons why.
Cook Delicious, Healthy Food That Kids Will Love
There are loads of free recipes online that offer up delicious meals, made with healthy ingredients, that kids are going to love. Creating special dishes out of meals that children already want to eat anyway is one of the best ways to get them eating healthy ingredients.
One example is a pie. Instead of simply filling it with meat, it can be a blend of meat, broccoli, finely chopped spinach, egg, cheese and other vegetables. That's just one simple idea, but a search online will reveal loads more ideas for healthy recipes that kids will love.
The Wrap
The sooner children learn about nutrition and eat healthily, the better off they will be for the rest of their lives. Enrolling children in a nutrition program or early learning centre will really help with this.