How To Choose A Heater Or A Heat Pump For Your Swimming Pool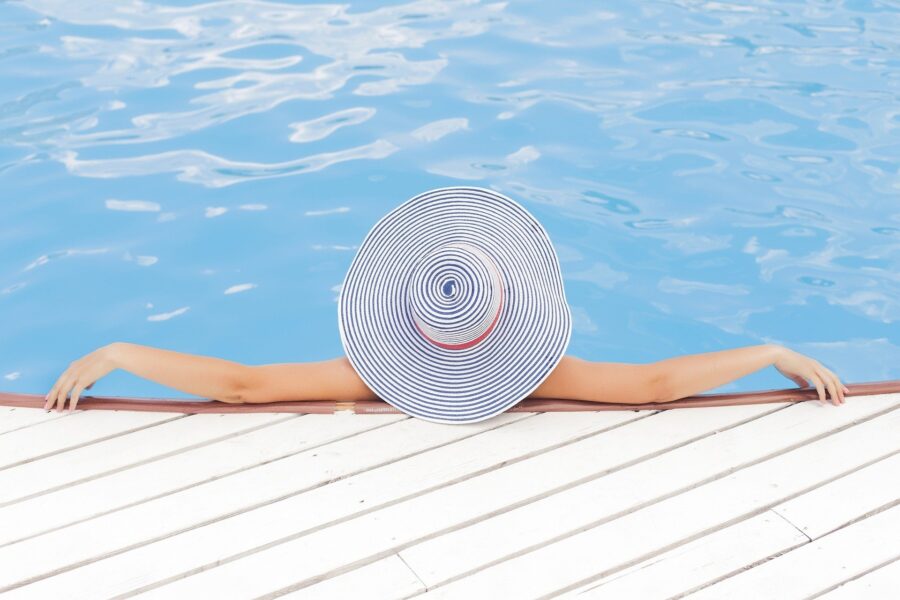 Pool owners who live in extremely cold regions don't often have the option of using their pools all year round. However, that doesn't have to be the case, as heaters and heat pumps can keep your pool warm enough for you to take a swim whenever you like.
There are different ways to heat your pool, and heat pumps are becoming increasingly common for several reasons and benefits. In addition to swimming pool heaters and heat pumps being environmentally friendly, they have an efficient heating system. However, there are different things to consider before choosing a heater for your pool. Here are some important ones:
The Pool Size
Before deciding on the pool heater to buy, it is essential to calculate the pool's surface area. A poorly sized pool will cost more money and give subpar efficiency as it won't keep the water warm enough. While some pool owners may use 'number of gallons' to determine the water pump size to use for their pool, a heat pump's energy is measured in BTU's – the higher the BTU, the faster the pump heats up. The size of the pool, on the other hand, is measured in cubic meters (m3) and is calculated depending on the shape. A round pool is measured by multiplying the length by the width and height (length x width x height).
The Availability of Parts
Heat pumps are durable and reliable, which means they must be maintained and serviced regularly. Just like all machines, they are susceptible to natural wear and tear. However, not all pump types have enough service centers or available spare parts to support their buyers – making it essential to buy from a manufacturer that has access to part replacements and service centers. Having access to these parts and services can take the shelf life of your heat pump from 5 to 15 years.
Pool Cover or None
While considering swimming pool heaters and heat pumps, pool covers are a helpful consideration as well. It helps avoid heat loss from the pool, especially at night, and can help the pool owner save up to 50% on energy usage. Without a swimming pool cover, one may need to use a heater of over 35% heating capacity to align and meet up the temperature of the pool since it's constantly exposed.
Cost
Costing is crucial because it's possible to find the perfect swimming pool heater above your budget. There's usually a cost for the heat pumps and a separate fee for the installation. Solar swimming pool heaters are often the easiest to install but can be weather-dependent and may not always give you the perfect temperature.
Efficiency of the Swimming Pool Heat Pump
The coefficient of performance (COP) is the measurement of the energy efficiency of swimming pool heaters. While there's no standard test or formula for measuring the swimming pool heater, the higher the COP, the more efficient the swimming pool heater is. However, manufacturers usually measure the COP by testing the pool heater and the swimming pool with an outdoor temperature of about 80ºF.
Choosing the perfect swimming pool heater and heat pump is an investment that requires thorough research. So, it's necessary to consider all options before buying.