How to Engage Customers and Get Them to Love Buying from You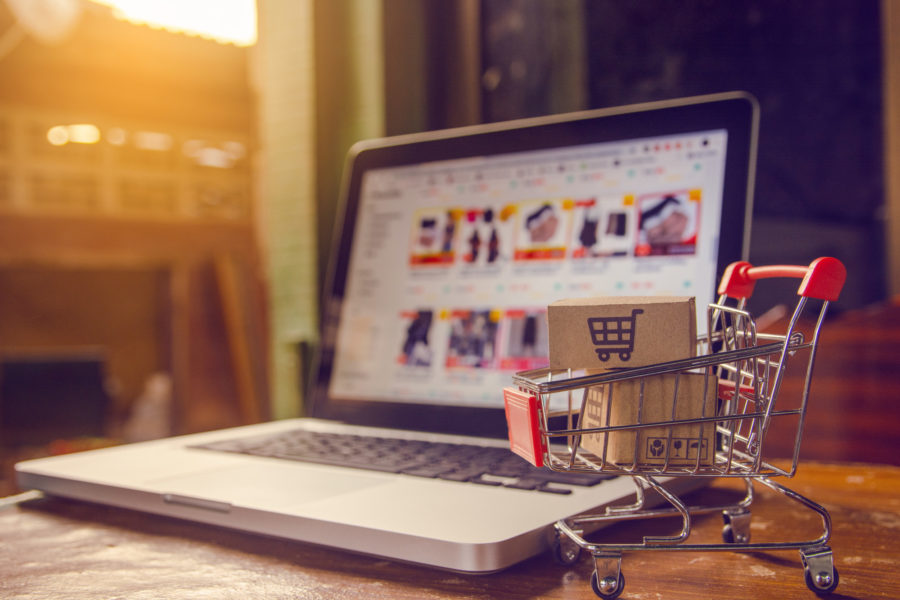 As a business owner, you know that loyal customers are the key to your business's success. Modern consumers take their time to choose brands to support and cheer for. But once they discover a good brand, they can be very loyal.
While the internet has increased the amount of competition, consumers remain loyal to a few tried and trusted brands. This is because they want to avoid the disappointment of bad service delivery or substandard goods. 
Companies stand to lose their customer base if they send out a message that contradicts the values customers have come to expect from them. 
Are you unsure about how to engage customers? Then read on for tips to engage customers in such a way that they keep buying from you. 
What Is Engagement Marketing?
Engagement marketing involves having regular conversations with your customers to find out how you can better serve their needs and interests. This includes strategies such as sending out monthly newsletters to clients. 
Successful engagement marketing involves focusing on your customers' needs and interests rather than on the items you want to sell.
When your products meet the needs of your clients you will get many repeat customers.
Engagement marketing does take more time and effort than traditional marketing methods. But when done correctly it can generate a lot of company sales.
How to Engage Customers 
In today's market, customers need to have an ongoing authentic relationship with a brand. So as a business owner you need to maintain a consistent, genuine, and mutually beneficial relationship with your target market.
It would be a huge mistake to launch a new product or service without having established an audience with your target market. Below are some great tips that you can use to improve your engagement with customers.
Provide Customers With Valuable Content
Online marketers stress the importance of providing clients with valuable content. This is a key aspect of engagement success. You can provide this information through blogs, newsletters, or informative social media posts. 
The more free information you give out, the more influential you become with your target customers. When they come to a point where they need to buy an item that you sell, they are more likely to buy from you.
Giving out free information that clients find informative and valuable will also give you an opportunity to talk about the items that you sell. 
Create A Community Of Loyal Followers
Successful engagement also includes conversations that clients have with each other.
You can create an online or in-person group around a topic related to the goods or services that you sell.
For example, a bookshop could create a book club and have monthly book discussions. A community could bring you closer to your customers and give you a non-intrusive way to hear the needs. Whenever a new supporter joins your community, have a plan for nurturing your relationship with them. They should transform from a curious observer to a loyal brand advocate.
For example, you can build relationships by getting their email address and sending them content that is specific to their needs. 
Remember to reward loyal customers and those that spend the most on your brand through annual VIP meet-ups. You can also give them coveted gifts that set them apart from regular clients.
Having an effective CRM (customer relationship manager) system will help you with fostering healthier connections and create seamless customer experience automation.
Send Out Inspirational Messages
Knowing how to engage customers typically lies within the details of your messaging. Customers often go online because they are seeking inspirational content. Nike campaigns owe part of their success to their inspirational messages that anything is possible.
Your clients will be happy to continue engaging with you if you send out messages that make them feel good.
Make them feel heard, seen and supported inside of the world your brand creates. This is especially important for innovative companies that are creating solutions for future problems. 
Create Entertaining Content
Companies that are winning at online marketing are masters of entertainment. Create content that captures the attention of your clients and keeps them entertained. This will lead to a loyal following that you can convert to paying customers. 
One method of executing this successfully is by following trends and carefully integrating them into your campaigns.
However, you don't want to rely on trends all of the time. Evaluate your data to see what your audience responds to most.
Use Data To Enhance Your Customer Engagements
Technology has made it easy to learn customer behavior and use it to your advantage. Customers leave behind a trail of behavioral and transactional data when they click in and out of your website or buy items. You can use predictive analysis to analyze the data produced and predict your customer's behaviors. 
Knowing how your customers interact with your content online can help you create better experiences for them and increase your sales.
For instance, 39% of U.S. consumers buy more from retailers who suggest goods and services based on their browsing history. Amazon also does a great job of recommending products and brands based on your browsing history. 
Another important way in which customer data can help increase your engagement with them is data science. This is doing your engagements according to proven statistics. Studying data science may, for example, show that it is better to send out emails on Tuesday mornings to increase readership. 
Use Two-Way Communication
You should have a strategy for encouraging two-way communication with clients. One method that has stood the test of time is the customer satisfaction survey. Customers like to use such surveys to communicate their experiences with your brand.
Another way to encourage communication is to ask customers to comment on your social media posts or respond to your emails. They can also do share reviews about your products or services with their network. 
Key Takeaway
To succeed in today's business environment, you have to know how to engage customers. Consistent, entertaining, and valuable content creation will help develop a loyal customer base. Develop a system for staying in touch with them and remember to always be authentic.
For more business, career, and lifestyle advice please read the rest of our blog.