How You Can Save Money on Your Utility Bills this Winter
With a slight dusting of snow, some winters are extremely easy to handle. You don't need to wear heavy layers of clothes inside your home, and you barely notice the increase in utility bills. Yet, there are other times when the multiple snowstorms and freezing temperatures make you want to run away to the tropics and never come back. The problem is you never know which winter you'll get until you're in the middle of it. So why not get proactive and get ahead of the gamble with these cost-saving tips?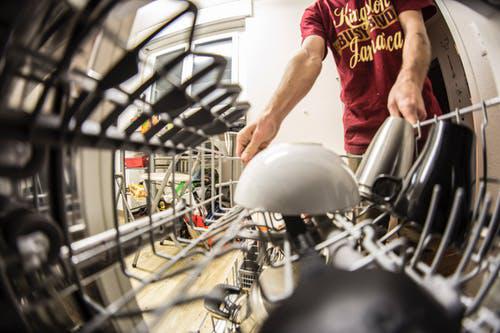 Replace Windows
Instead of putting plastics over the window frames to lower your heating bill, homeowners could save money by replacing old and drafty windows. Any window expert will tell you that it's better to get new windows today than to wait until the problem intensifies. The right window replacement company will have plenty of styles to choose from, from casement windows to double-hung or even bay or bow.
If you have space, you may want to consider installing picture or fixed windows. They're great insulators, and the natural light will help to keep your space warm. Not only do these styles look fresh and modern, but your property value will increase, too. For added insulation, look into buying energy-saving windows. Energy Star windows save you money by being the most energy-efficient option on the market.
Energy-Efficient Appliances
It's probably not until you take a closer look at your expenses that you realize just how much you could be saving if you switched to energy-efficient appliances. The good news is these aren't limited to refrigerators anymore.
Washing Machines. On average, Energy Star certified washing machines use up to 55% less water than standard ones. Also, front-loading machines require less laundry soap than top-loading ones. So not only do you save money from water consumption, but also your detergent lasts longer.
Dryers. This is one of the most energy-consuming appliances in your home. If you want to save yourself hundreds in utility bills, consider buying an Energy Star certified dryer, which is made to consume about 20% less electricity.
Dishwashers. You may not notice the savings right away, but energy-efficient dishwashers can save you up to 12% on your utility bills this winter.
Insulation
Certainly, your home is already insulated, but what about the attic? An important tidbit of information some homeowners forget is that heat rises. If your attic is not sufficiently insulated, you will end up losing heat and wasting money.
Another way you may be losing heat is through your home's outlets and light switches. Unless you check, you may not even notice the drafts coming through. Go to your local hardware store and buy insulation specifically made for outlets and switch plates. Do not attempt to insulate with household items because these could cause a fire. Using only the proper materials will guarantee your safety.
Be Thermostat Conscious
No one likes the idea of coming home to a cold house. However, leaving the heat on during the day when no one is home is a waste of energy and money. By installing a programmable thermostat, you won't need to stay mindful of when to turn it up or down. You could save up to 10% in your utility bills this way, and that is worth the slight inconvenience of a chilly welcome.