Senior Citizen 101: Is 55 Considered a Senior Citizen?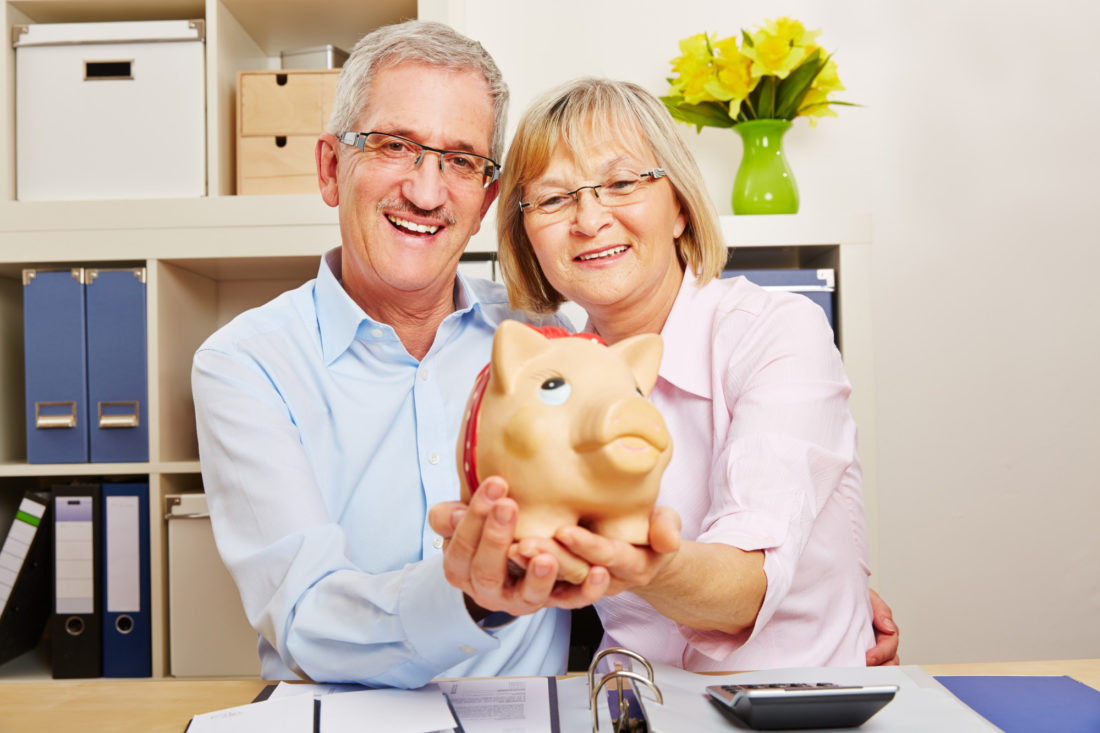 What do Sandra Bullock, Lenny Kravitz, Marisa Tomei, Bobby Flay, Keanu Reeves, Dr. Dre, and Sarah Jessica Parker all have in common? They're all famous entertainers, of course. Believe it or not, they are also all 55 years old — and therefore, they're considered senior citizens.
When you hear the words "senior citizen," you probably picture a stooped person, gray of hair or even bald, shuffling along with a cane or a walker, not these vibrant and active celebrities. According to many authorities, however, reaching age 55 means that technically, you're in that category too.
Looking at the Demographics
How old are Americans? Let's take a closer look. 
Currently, the median age in this country is just over 38 years old. Seems young, doesn't it? But compare that with the median age in 1960, which was 29.5.
We're all getting older, of course. But thanks to the Baby Boom, which took place between 1946 and 1964, the U.S. population is poised to be primarily made up of senior citizens, and soon.
The tipping point is forecasted for 2035. That's when there will be more Americans over the age of 65 than there are Americans younger than 18. In another 25 years, experts add, over 600,000 U.S. citizens will be centenarians — people who are 100 years old and up. 
Wonder if Al Roker will still be around to wish them Happy Birthday?
So Who, Exactly, Is a Senior Citizen?
So are all Baby Boomers senior citizens now? Well, that depends on your definition of the term. And that, in turn, probably depends a lot on how old you are!
Some authorities, such as the American Association of Retired Persons (AARP), the American Seniors Association, and the Association of Mature American Citizens, consider age 50 as the earliest that can qualify for senior-citizen status. Remember, however, that they have an incentive to do so: increased membership, which equals increased income for these organizations.
What Does the United States Government Have to Say?
Eligibility for Medicare, a federal health insurance program, begins at age 65. That's also the traditional age of retirement has long been 65 years.
But this retirement age is largely due to guidelines set in place by the Social Security Administration, which began paying out benefits in 1940. At that time, however, the average life expectancy was under 80 years; today it's well over 80 and for women, approaching age 90.
Now, Social Security benefits can begin to kick in at age 62. When it comes to tapping into the pension plan from your job, your 401K retirement plan, or your Individual Retirement Plan (IRA), the cutoff is often 59.5. If you are no longer working by that age, you can withdraw money from your plan without penalties.
According to the U.S. Census Bureau, however, people still only hit senior citizenship when they celebrate their 65th birthday. 
As you can see, even governmental agencies can't seem to agree on what defines a retired person or a senior citizen. It's no wonder that the rest of us may quibble about the numbers, too!
Housing Communities for Seniors
What about housing for seniors? As people get older and their children leave the nest, they are likely to want to downsize their family homes. In some cases, they choose to live in smaller homes, or apartments or condos.
In other cases, or as the seniors age and begin to require additional assistance with their day-to-day lives, they may move into housing designed especially for their age bracket. This includes senior apartments, retirement communities, independent living facilities, assisted living facilities, and memory care facilities.
These places are under the aegis of the U.S. government's Housing for Older Persons Act. It designates a special status for housing communities that cater to people 55 and older, or 62 and older. 
Retirement communities, senior apartment complexes, and even independent living complexes are increasingly geared toward a slightly younger senior profile. They offer a variety of amenities, including sports facilities and gyms, fine dining, social activities, organized day trips and outings, and luxury furnishings.
Baby Boomers are flocking to these senior citizen facilities because they provide fun, friends, and security they can't get by living in their own homes, either solo or in couples.
The Many Benefits of Growing Older
Ask anyone in their 50th or 60th decade, and they will tell you that there are plenty of benefits to growing older. Some studies suggest that older Americans are among the happiest people in the country.
That's because they are usually either retired or continuing to work (or volunteer) in a position that gives them real satisfaction. Financial security is another big perk. Even if they aren't particularly wealthy, they are often able to rely on a pension, IRA, or benefits from the government to help fund their lifestyle.
The joy of having grandchildren — without the pressures and stress of parenting — is another reason seniors cite for their contentment and life satisfaction. Less stress in general is another.
A majority of older folks are more confident, have higher self-esteem, and are less concerned with what others think of them. In many cases, they have largely left worries and anxiety behind.
Another benefit of being 50, 55, 60, 65, or above? There are plenty of senior discounts to take advantage of! These range from free coffee or other perks at many restaurants to travel discounts, cell phone plans, and more.
Age Is Just a State of Mind
Plenty of people, from teenagers to those setting their sights on the 100-year mark, believe in the old saying that "age is just a state of mind." Whether the government considers you a senior citizen or not, whether you think of yourself as one is really up to you! 
Still feel like you have a lot to learn? Check out our recent blog post on important life lessons your parents forgot to teach you.
Written by Meghan Hale, a content writer at ladolcestudio.co.uk and editing machine. You'll find me yelling at my dog to stop barking, whether it be at the neighbours or on a long afternoon walk