Tips & Tricks on Choosing the Right Recliner
From the moment that you bring a recliner home, everyone wants to sit in it. These comfy chairs convert in seconds to a reclining seat that envelopes your entire body. It makes sense to add at least one of these pieces to your living room, but many consumers are unsure of how to pick a recliner. Use these tips and tricks as you select the right recliner for your household.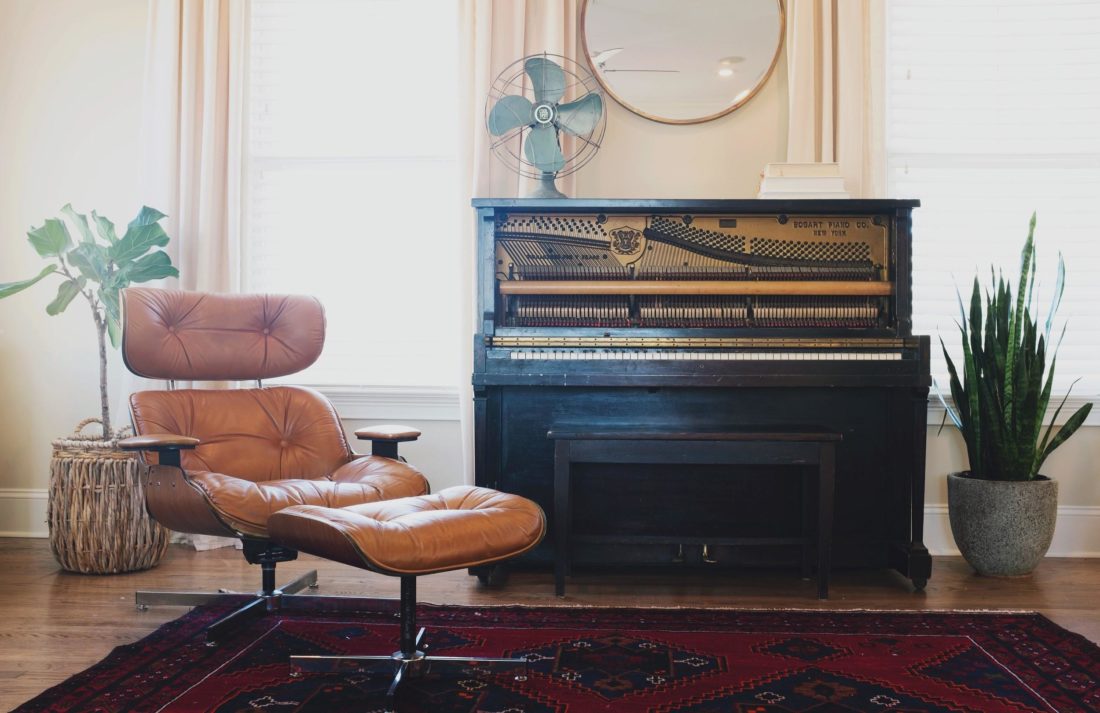 1. Try it First
There is no substitute for trying several recliner types in person. Feeling how the material and construction move beneath your body cannot be duplicated by just researching the items online.
Try several varieties of recliner, such as:
Rocker
Wall-hugger
Power
Lift
Stressless
You might look for various manufacturers, such as Ekornes, to see the differences between designs. Although this manufacturer may be more expensive than other models, the price is worth it when it comes to longevity and aesthetic value.
2. Focus on Material
The material that covers the recliner must function on several levels. It must be attractive to the eye, comfortable to the touch and easy to clean. Leather is often the material of choice in these cases. It can be dyed into almost any color and feels spectacular.
Depending on the manufacturer, there may be sealants on the leather to protect it from wear and tear. Some consumers might look for a fabric recliner as an alternative. Keep in mind that the material must be treated for easy cleaning. Research your recliner very carefully when it comes to fabric designs.
3. Check up on Construction
The outside material may be a major concern, but don't overlook the importance of the inner frame. Take a look at the recliner from the bottom up. Verify if the frame is made of hardwood or metal. Both materials will hold up over time. Many consumers prefer metal, which is the material supporting the Stressless pieces. It flexes with daily use without compromising the recliner's construction.
4. Be Picky About Cushion Types
Cushions have come a long way in the manufacturing sector. Quality cushions retain their shape even after many hours of use. Look for recliner models that have high-density foam. Most of the chair should be made of this material because it feels comfortable, but won't lose its shape over time.
Be picky about how many cushions are included on the recliner. You want cushions on almost every surface touching your body. No sharp corners should hinder your comfort!
5. Opt for Ergonomic Support
A feature that's found in high-quality and well-made furniture includes ergonomic support. Regardless of your position on the recliner, it adjusts its shape to your body. Most recliners don't have this type of precision support. In fact, loved ones with chronic conditions may need this support in order to feel comfortable as they relax. The adjustable support may be more expensive overall, but it makes a difference in your health over time.
6. Choosing a Quality Brand
Certain brands put all of these critical features into their line of recliners. Ekornes Stressless is a quality brand that offers many features that consumers appreciate, including Norwegian style and customized options. Creating your perfect recliner is possible!
Are Stressless chairs worth the money? Happy customers would say "Yes!". An investment in a stressless recliner puts luxury in the living room. You won't need another recliner for many more years to come.
A quality recliner should serve your family well. Perform your research, and look for any regional sales. This furniture piece can become a focal point in the living room as loved ones gather around every night.