Top 7 Nursing Roles Working with Children Revealed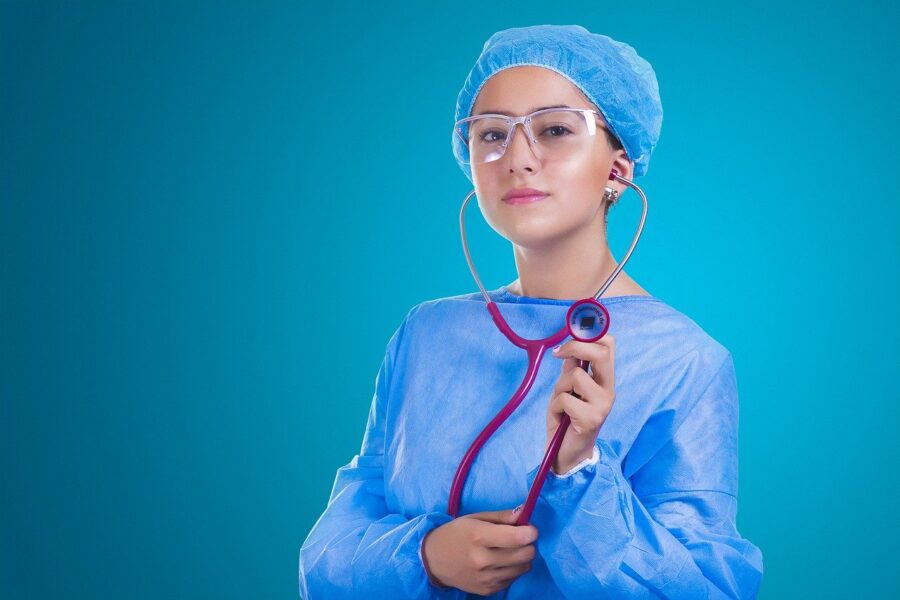 Many of us are born with a maternal instinct, so if you love nothing more than to be around children and want a career in healthcare, why not combine the two? Working with children is said to be one of the most enriching experiences and gives you the opportunity and power to transform their health and lives for the better.
Although you will need to be extra careful and have excellent attention to detail, seeing the smile or look of relief on the child's face is all worth it. Whether you like the idea of working in a NICU (neonatal intensive care unit), or a school nurse appeals to you more, here are seven of the best nursing jobs working with children.
Neonatal Intensive Care Unit Nurse
If you like the sound of caring for newborns and infants, a career as a NICU nurse may be the right path to take. You may be surprised to learn that roughly 15% of babies in the world are born with low birth weight, which is why this is one of the most sought-after specialties. This also means that they need to be well looked after in a NICU, especially when they're in a vulnerable state. As a NICU nurse, you will be responsible for working with babies who are having difficulty making the switch from living in their mom's womb to surviving on their own. If you can handle working under pressure and have excellent attention to detail, you may want to consider this role. 
Pediatric Nurse Practitioner
A PNP (pediatric nurse practitioner) is responsible for caring for newborns through to young adults. PNPs concentrate on providing excellent care for children and putting their health and wellbeing above anything else. You will be responsible for performing screenings, giving developmental immunizations, and conducting routine checkups. There are online pediatric acute care nurse practitioner programs you can embark on which will give you the credentials and experience needed to succeed and flourish as a PNP.
Pediatric Intensive Care Unit Nurse
Nurses who work in PICU (pediatric intensive care units) work with children and teenagers, as well as infants. This is a very important position, as you will be responsible for providing support and care for children who have life-threatening illnesses and diseases. Once you have qualified, you will be trusted to administer medicine, track critical red flags of critically ill children, as well as work alongside doctors and other healthcare professionals to ensure the child's health is of your utmost importance. 
While there are several advantages to working in this role, such as being able to work with children of all different ages and having the opportunity to form strong relationships, it can be traumatizing to see and hear a child who isn't going to make it, regardless of how hard you have tried.
School Nurse
For individuals who would like to work with children but are not ready to provide care for small babies and infants, a career as a school nurse may be the perfect option. This role involves taking care of kids while they are at school, with some of the duties expected of you including dealing with injuries, administering medication, and delivering immunizations. What's more, school nurses are responsible for performing school-wide screenings to ensure the environment is healthy and safe for all. This occupation is highly rewarding, and you will gain a great sense of accomplishment and respect knowing the children's parents trust you with their health and medical concerns. Also, the hours are more appealing to nurses who would like a typical 9-5 schedule. 
Pediatric Mental Health Nurse
While many child nursing roles focus on the physical health of a patient, a pediatric mental health nurse focuses on what is going on in the brain. Each child is different and will come from a different background and walk of life, and it'll be your job as a pediatric mental health nurse to develop recreational and therapeutic activities suitable for all children. Your main duty is to educate kids about mental health challenges and be there to support and guide children who may not otherwise get it in other areas of their life. This role requires you to work in close partnership with therapists, psychiatrists, and the patient's parents to ensure a smooth and quick recovery for the affected child. 
Labor and Delivery Nurse
Labor and delivery nurses oversee the wonders of childbirth on a day-to-day basis. If this sounds like the right career path for you, you will be expected to provide excellent patient care in the maternity ward and ensure your patient is well taken care of throughout their labor and delivery. Premature births can happen, so should you find yourself in an unexpected situation, you must know how to work well under pressure and keep everyone calm.
Labor and delivery nurses work alongside patients and doctors, as well as dealing with the daily complications of operating in a fast-paced, stressful environment where no two days are the same. It's your key responsibility to monitor crucial signs for both babies and mothers. To work as a labor and delivery nurse, you must already be an RN (registered nurse) or LPN (licensed practical nurse). It's likely that you will receive training once you've been hired which will equip you with the knowledge you need.
Lactation Consultant
As a lactation consultant, your main role will be to help moms with how to breastfeed. If a mother has an issue with breastfeeding, it's your job to step in and provide support and guidance. There are all kinds of problems that can occur, such as poor latching, low milk supply, or pain during breastfeeding. Lactation consultants provide prenatal education and advice for expecting couples which can improve the chances of breastfeeding.
Nursing a child back to good health is more than just caring for a small adult. Kids have specific health needs that you will need to understand and address. Whether you go into pediatrics or a neonatal career interests you more, all the roles above are great options for those who want to work with children.