Four Common Health Uses for CBD
There is an increasing amount of research into CBD and its positive effect on our health and wellbeing. It's no surprise that the use of CBD oils, tinctures, edible products, and more is on the rise. Medical marijuana is now legal in a range of states and more and more people are beginning to realize the many health benefits that it can have either to improve your general health and wellbeing or help with specific conditions. Here are some of the most common health uses for CBD.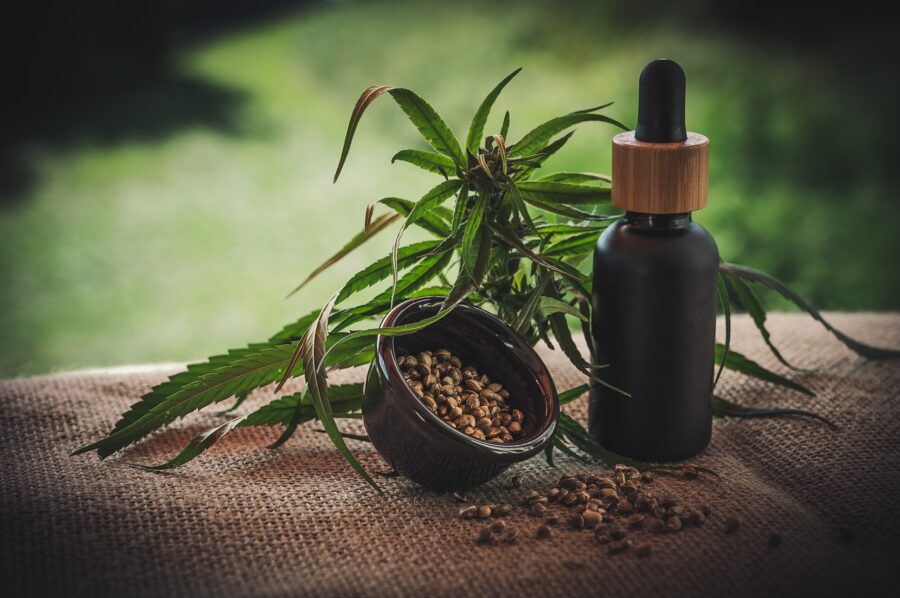 Improve Skin Condition
Studies have found CBD oil to contain anti-inflammatory properties which are useful when treating a range of skin-related issues that are typically associated with inflammation. CBD is often used as a treatment for acne, for example – a common skin disorder that causes inflamed, sore skin. 
Pain Relief
CBD has become a popular choice of treatment for pain relief, helping people deal with general aches and pains to the symptoms of painful chronic conditions. Living in constant pain can have a seriously negative impact on your quality of life and make it difficult for you to enjoy activities. CBD is a natural pain reliever, with anti-inflammatory properties that block pain receptors and promote muscle relaxation. Since CBD doesn't get you high, it is safe to use throughout the day to keep pain under control. 
Reduce Stress and Anxiety
One of the most common uses of CBD oils is to relieve anxiety and stress. Life has become more stressful than ever before, particularly with the COVID-19 pandemic, which has heightened the symptoms of stress worldwide and led to more people suffering from anxiety disorders. CBD oil can be useful for anybody who finds it difficult to relax and switch off. It can be taken in small doses to help you regain control and stay calm when faced with a particularly stressful situation, or dosed in a way that is released slowly throughout the day to help you deal with the symptoms of anxiety, like racing thoughts and a fast heart rate. 
Improved Sleep
Sleep is essential for your health and wellbeing, and if you are struggling to get 7-9 hours of high-quality sleep each night, the rest of your health is going to suffer as a result. You might struggle to wake up and get going in the morning or find yourself zoning out throughout the day and struggling to focus, along with turning to high-sugar food and drinks for an energy boost that can cause health problems on their own. CBD is a great remedy for sleep with calming, relaxing properties that can help you wind down at night and enjoy a restful sleep without any side effects. 
CBD is becoming an increasingly popular natural remedy for a huge range of conditions. Whether you are struggling with anxiety, acne, chronic pain, insomnia, or simply want to live a healthier lifestyle, CBD can help. With no psychoactive effects, this natural remedy can be the perfect option no matter what you want to improve with your health.