What Are the Benefits of Having a Degree in Business Analytics?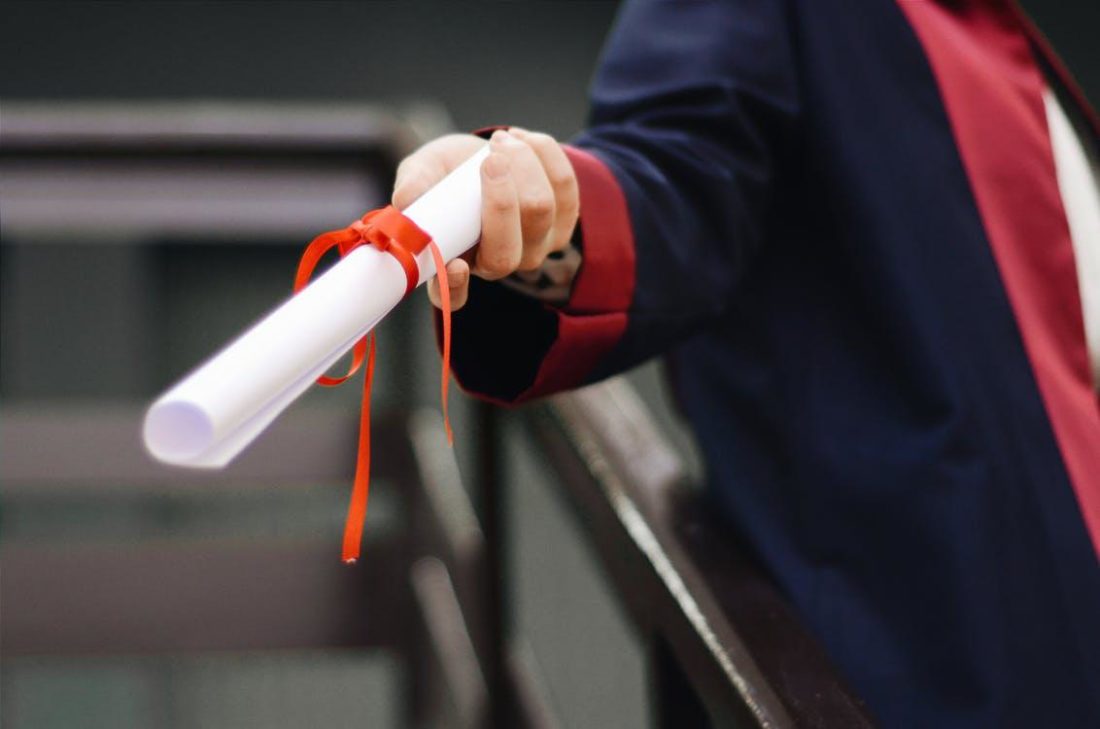 Business analysts are the people responsible for bringing IT and the business closer through the use of data analysis. They determine the information requirements of the business, assess its performance and deliver the required reports to executives and stakeholders.
In the modern world, numbers run the business and they help measure the business's success. The process of gathering and interpreting data related to the business is more important than ever before in today's business environment. It helps the business understand its market position and improves its decision-making. This makes data analysis a major part of the organization's function and operations.
All of these factors point towards a single fact that a degree in business analytics is more in demand today than ever before. Business analytics degrees focus on teaching professionals how they can drive the business forward using data-driven techniques. It is a blend of business and technology, making it an ideal career path for anyone interested in programming or working with large amounts of data.
While every university has a different degree program to offer, business analytics students are usually trained in data analysis and the use of business intelligence tools so that they can perform complex techniques such as predictive modeling. They are also taught data mining, data management, and SQL. For those wishing to advance further in their career, a Master's in Business Analytics or MSBA online is a great option, allowing them to broaden their knowledge base and expertise.
Those who attain a degree in business analytics have a wide range of benefits for their future endeavors. Let us have a look at some of the benefits of having a degree in business analytics:
Great career opportunities
Every individual study for their personal and professional growth. A degree in business analysis equips you with all the skills and expertise needed to start your career in the field of business analytics.
In the modern business environment, every business needs constant research and analysis to survive and thus, the future for business analysts seems bright. You can perform a variety of roles such as Business/Management Analyst, Operations Research Analyst and Market Research Analyst across several industries. According to the U.S Bureau of Labor Statistics, Management Analysts can earn an annual income of $83,610 on average, with job opportunities expected to grow by 14% during the period 2018 to 2028, which is much faster than the average for other professions.
Ability to understand analytical tools
One of the key aspects of a degree in business analytics is exposure to analytical tools. Today every form of research and data analysis depends upon the use of tools and software that makes the process of gathering information quicker, easier and more accurate. Exposure to basic data management, decision trees, and logical regression are a part of the degree course. Segmentation, design, and forecasting of data with software like R, SAS or MS Excel are some of the tools used for the purpose.
A degree in business analytics will tell you when and where these tools are to be used and the right way to use them. The business analysis relies heavily on accurate data and these tools help to filter out the relevant data for authentic results.
Improved communication skills
A business analysis degree equips its students with the communication skills needed to get their message across in an effective manner. Communication is an essential skill for any professional today but even more so for a business analyst. The large amount of analytical data these professionals work with is highly complex but it is their job to understand it and communicate it to others in an appropriate manner. They learn to present information in a way that meets the needs of the business.
Ensure better business decision-making
Professionals with a degree in business analytics are able to assist their employers with better decision-making based on the knowledge and skills they have gained. The degree trains them in statistical and quantitative analysis and equips them with advanced problem-solving skills. This combined with predictive modeling and fact-based interpretation ensures improved decision-making for the business.
Assist the business in developing smarter strategies
The success of each business depends on the effectiveness of its strategies. Designing a strategy is not an easy task, as it requires a lot of research and market analysis. In this aspect, data analysis plays its part in providing statistical analysis and numerical data. Integrating it with theoretical research helps the business come up with effective strategies. With the right information available, the business can ensure it is focusing on the right areas to achieve long-term success.
Improved business efficiency
A business analyst can help an organization achieve an efficient allocation of resources and streamline its systems and processes. They collaborate with different departments to increase organizational efficiency. When data analysis is used to measure the efficiency of business operations, it can identify areas where there is significant room for improvement and help the business make the necessary changes.
For instance, by identifying the trends related to sales, the business can have reliable forecasts of how its revenue can be expected to change seasonally or annually. This information can help it prepare for the future – e.g. the business can increase stock levels prior to peak season to reduce the chances of stockouts and lost sales, allowing it to maximize profits.
Why is Data Analysis Becoming Popular Now?
The concept of business analysis as a degree program is relatively new. However, the idea first came to light in the 19th century when the company Ford used it as part of their assembly manufacturing. They would measure the time it takes to perform each task in the manufacturing process in order to bring about greater efficiency for the business.
Since that time, business analytics has evolved drastically. Technological advancements have made even the most complicated forms of analysis quick and convenient to carry out. Today, business analysis has become a major part of any organization. Business and data analysis serves as an integral part of IT-based companies in particular. It helps them take advantage of data-driven ideas to break into the market.
Most organizations do not have a business analysis section of their own and choose to outsource it instead, resulting in a large number of consultancy firms providing these services. For these reasons, business analysis has become a lucrative career option for many individuals. Due to the increase in the importance of business analytics, more and more universities have started their degree programs to help students kickstart their career in this field.
Conclusion
Although the concept of data analysis emerged a long time ago, the option to study it has only come about recently. While there is a significant demand for business analysts in the market right now which is expected to continue increasing in the near future, there aren't enough professionals in the field to meet it. This makes it a great career path for anyone who has an interest in business and technology. Obtaining a degree in the subject is likely to open several doors of opportunity across multiple sectors for them.