Five Jobs You Can Get With a Health Management Degree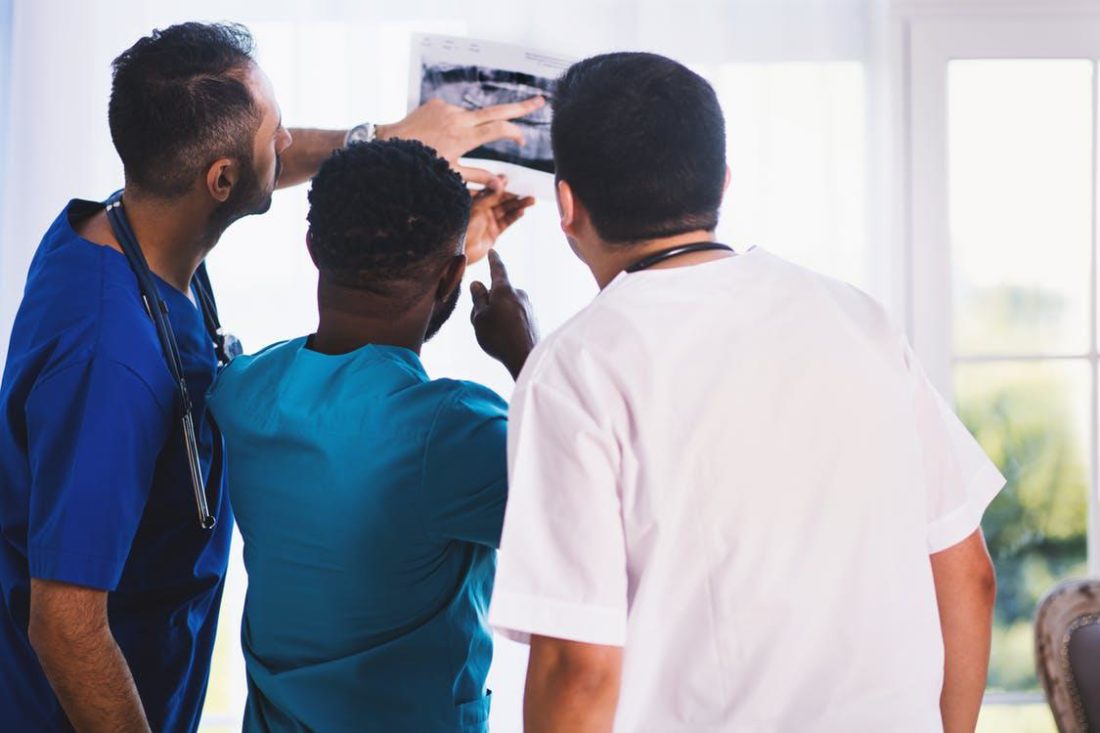 It is never less than a privilege to help out humanity as a healthcare professional. As the world population grows, the need to produce top-notch healthcare providers is always on the constant rise. Moreover, the increasing scope of healthcare facilities has also pushed up the demand for healthcare services providers across the globe. The health information management salary is no short of any other discipline in the field of health and medicine because, with the increase of healthcare facilities, there is also a visible rise in the demand for the management staff.
Once you enter the world of healthcare management, you expose yourself to the challenges of dealing with healthcare professionals and patients, as well as many other stakeholders. Let's take a look at the top five healthcare industry jobs that you can get after completing your health management degree.
Data-Driven Job fo Health Information Manager
The Health Information Manager is a data-driven job. The HIM is responsible to make sure that all the data provided to different departments in a healthcare facility of the hospital is accurate and efficient. Since Health Information Managers can work in hospitals, clinics, private medical centers, or other health industry-related facilities, there is a constant rise in the demand of these professionals. This position connects the healthcare industry with the fields of information technology and business, therefore the professionals should be equipped with expertise in data security and technology.
One can enter the field with a certification in Registered Health Information Administration (RHIA) that follows a Bachelor of Science degree. The best part is that you can purse $81,000 per annum as a Health Information Manager.
Communicate as a Healthcare Consultant
If you have an interest in operational issues and their resolutions, you should become a Healthcare Consultant. It lets you communicate with the clients of the healthcare facilities with respect to operational challenges and fixation of their issues. Moreover, Healthcare Consultants also perform an analysis of employment data and the healthcare facilities' revenues and financial statements. Their job description also includes the authority to suggest ways to the healthcare facilities and hospitals to save precious money by streamlining operational costs. As a Healthcare Consultant, you can work at hospitals, rehab centers, private clinics, semi-private clinics, and other public healthcare organizations.
You may enter the field after acquiring degrees in either Healthcare Administration, Business, or even Human Resources. Since the job requires individuals to communicate with different stakeholders to ensure the effective operational ability of the healthcare facilities, the persons should possess a strong personality, excellent communication skills, and abilities to lead the pack. If you believe you have got all this, you can earn from $47,000 up to $136,000 a year.
Deliver the Goods as a Hospital Administrator
Whether it is a hospital, nursing home, rehabilitation center, an outpatient facility, or a small-to-medium-sized health clinic, hospital administrators are in high demand. It is quite a self-explanatory role since it involves overseeing the operations of different kinds of healthcare facilities.
As a Hospital Administrator, your responsibilities will include making and managing fiscal budgets, becoming a part of the hiring process, arranging funds for the facility, working as a liaison between the top management and different departments of the facility, and contribute your effort in devising policies and strategies to ensure the provision of best healthcare services to the patients. These professionals are also tasked to make sure that the healthcare facility complies well with the government rules and regulations.
You can enter the field with a bachelor's or a master's degree in healthcare administration. You can still join the fold with a certification as Registered Health Information Administrator. Based on your experience and qualification, you can earn from $51,000 to $172,000 per annum.
Supervise as Pharma Product Manager
If you're someone who has a keen interest in the field of pharmaceutical but also likes to be in a management role, you should consider working as a Pharmaceutical Product Manager. Your core responsibilities as a Pharma Produce Manager would involve supervising and coordinating with different departments of medical products. From carrying out market-related reviews and surveys to investment analysis, and to the promotion of different pharmaceutical products, you're everywhere.
This interesting role revolves around the manufacturing of pharmaceutical products, which is why you should have a background in pharmaceutical sciences. Apart from that, you should also possess key leadership, data analysis, and business management skills to pull off the challenges of this job. Since it requires a top professional, the job offers you a salary in the range of 120,000-131,000 U.S. dollars a year.
Manage Finances as a Hospital CFO
This is one of the top jobs in the field of healthcare management in the United States. As a Hospital CFO, you're required to ensure that the hospital or healthcare facility is run in a cost-efficient way. You're among the leaders of the healthcare facilities, therefore you must ensure skills like forward-thinking, result-oriented, innovation-centric, and minute finance and accounting understanding. Having personal management skills would act as an icing on the cake. As a Hospital CFO, you can earn as much as 106,000-257,000 U.S. dollars per year.
The Final Word
The rapid and constant rise of the healthcare industry has expanded its scope unprecedently. It is always a great idea to conduct thorough research before choosing a career and take stock of its pros and cons. If you feel you can deliver the job in an efficient manner in the healthcare industry, you can sparkle at one of the five jobs mentioned above.