10 Garden Decoration Ideas for Party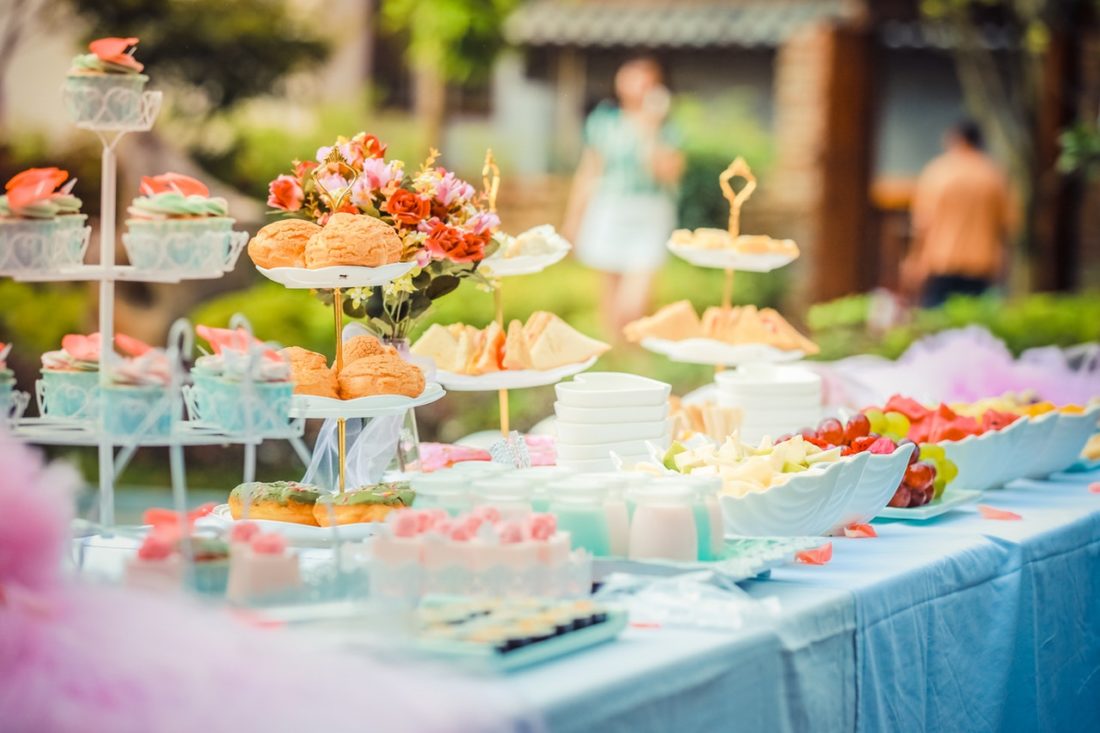 Who does not like to plan a party in the garden? And it will be an added advantage if you have your own personal garden! Decorating a garden is an art and can be done if we take in note a few important things. You need to think much as in this blog we will discuss the same. 
You can accumulate various ideas to decorate your garden for a party. Garden party idea is perfect during the spring season because of the not so humid breeze some amazing flowers, cocktails and unique foods. 
We have collected tons of garden party decoration ideas that will make yours a memorable bash with some amazing DIYs and ideas:
1. Start with a theme
The garden party decoration works best when it is decorated on a pre decided theme. In this way you can save a lot of time as you don't have to think for combination colours and flowers. 
If you are planning to hold a birthday party for your child then any cartoon theme will be a great idea. Try collecting the cake, flowers, table cloth, lights all based on your selected cartoon colour. Similarly you can work with other themes, if it is a family get together then you can go for all white or chose any single colour. 
2. Picnic set up
Chuck away the idea of having a lavish set up as you can go all laidback by making your garden area as the perfect picnic spot. You do not need any table or seating arrangements. Just call out your close friends or relatives and set up an easy breezy picnic spot. 
You would require a bedsheet, comfy pillows and picnic basket and you are set to start an amazing garden picnic. 
Wall hangers can be a great idea while working on a picnic theme. Cloth hanger or Wall hangers come in great designs that can be placed anywhere.
3. String lights work the best
If you are planning for a night garden party then you cannot go without string lights. String lights create an all together different tranquillity and ambience. You can arrange these light on the bushes or hang them around the pole. To add a strong impact on the dinner table, you can big size bulb or light and hang them over the table top.
4. Dress code
If you are planning a theme party in your garden then you go for a dress code for all the invitees. It can be completely based upon the theme of your garden or a flower dress code will look perfect for any garden party.
This will make all the attendees feel special and they will actually spent time deciding what to wear. Also, dress code garden theme party will also capture some amazing photographs which you will cherish forever. 
5. Host a warm welcome
First impression is the last impression and based on this you must always welcome your guests with a happy feet and soul. You can arrange a chalkboard with a special message written for the invites. Or mention happy birthday or anniversary celebration if it is so. You can also greet your guests with a warm hug or a happy dance or a jolly meeting. This will add a new style of garden decoration and will also leave your guests entertained till the end.
6. Install a big fancy table
If you are planning to invite a long list of guests for your garden party then you can go for a long lavish dinner table with beautiful chairs around the table. Try to arrange a table which is white in colour so that you can add vibrant colours of decoration a d table cloth. This contrasting combination will add a ravishing view to the entire garden. 
7. Organise garden games
Who does not like to have fun in the garden with hell lots of games? You can plan so accordingly if you are the host of the garden party. It will bring together the guest list of all age groups.
You can enjoy playing musical chairs, Jenga, and skittles. These are the evergreen games and will engage the entire guest list. This will be a perfect ice breaker from all the food, dance and drinks. 
8. Use planters as your servers
Every garden has its own kind of planters to with beautiful flowers. You can now use the unused planters in a unique and different way. How about using the planters as the serving dishes? 
You need to thoroughly clean all the planters and then use them as the way you want to. Add sticky labels of chalkboard and name the cutlery in the planters. This will be a great idea not only in terms of its uniqueness but it will also save a lot of serving dishes. 
9. Photo booth
Getting snapped in a party is the most trending idea these days. After all the guests have the upload their pictures of Instagram or Facebook! For this you can make a nice DIY photo booth in your garden with cute little pops such as pom poms or placards with funny quotes. 
The garden background will automatically create a beautiful backdrop during the daytime. 
10. Everything floral
Going out with florals for your garden can never be a bad idea. Florals always look great and can never go out of fashion. 
You can go for some aerated drinks especially cocktails which can be customised with edible flowers. One of the very famous is the rose sangria.
How about some lip smacking food all based on floral theme? You can make small cup capes with flower shaped frosting on the top.
You can put some mini blossoms on the table cloth in the centre. Make sure that the height of the flowers should not be too much so that your guests can converse easily. 
Keeping flower pots at the corners of the garden will be a nice idea while hosting a garden party. A better idea can be gifting a flower pot to your invitees once the party is over. 
Indianshelf is one of the best companies which deals in the items of garden decoration especially made from copper and brass. Here you will get the opportunity to book online the items for your home décor of your choice made from copper and brass. You can choose from a wide range of door handles, hooks, pots, planters, beautiful door knobs and many other things made from copper and brass.