3 Things All Home Emergency Kits Should Have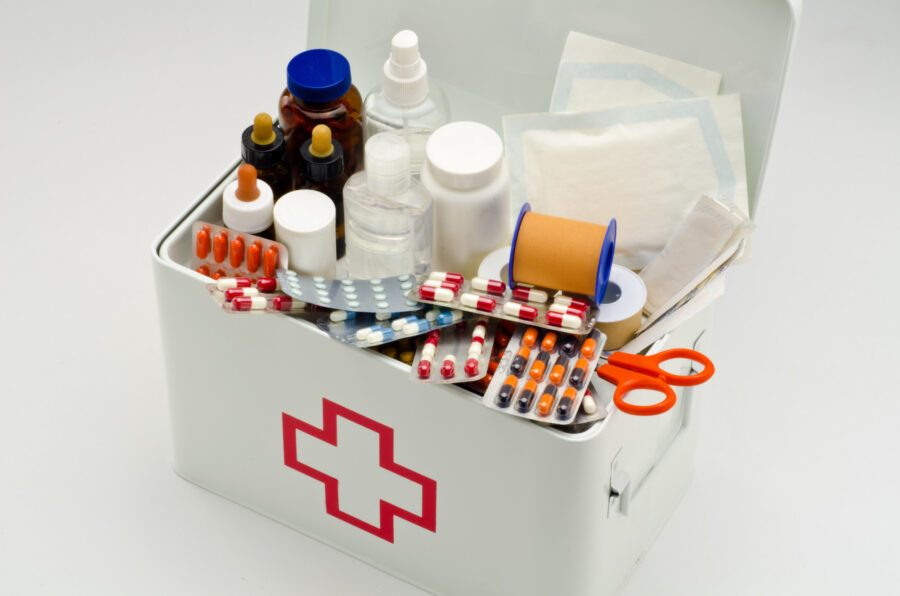 Only a few years ago, society considered preppers and survivalists to be weirdos and outcasts. Then the COVID-19 pandemic shook the globe. And then Russia invaded Ukraine, an otherwise "civilized" nation.
Now, every day people are making home emergency kits so they never have to be without the essentials in life-or-death situations. Preparing for emergencies and worst-case scenarios is not only mainstream, it's smart.
But you only have a finite amount of space to store your emergency pack. So what are the bare necessities you need to keep in it? This list has all the essentials covered.
1. Medical Supplies
If you don't have your health, you don't have anything. So the first thing you should pack in your emergency bag is a first aid kit. Here is what you should include:
Band-aids in a variety of sizes (find them here)
Gauze dressings in a variety of sizes
Triangular and rolled bandages
Sterile gloves
Safety pins
Tweezers
Scissors
Cleansing wipes
Medical tape
Thermometer
Antiseptic cream
Insect bite relief
Painkillers
Antihistamines
Every few months, check the expiry dates of your medical supplies. You don't want something to go wrong and have a first aid kit full of expired products. Pack extra prescription medications if a household member has a chronic condition they need to manage.
2. Signaling and Navigation Devices
You need to prepare for the event that your home loses power but you are unable to leave. If local telecommunications masts also fail due to bad weather, then you need to prepare for this too.
Put signaling and navigation devices and equipment in your safety kit. This includes:
Whistles (one for each household member)
Flashlights and extra batteries
Detailed maps of your local area
Battery-powered or hand-cranked radio
Radios in your home emergency kits will help keep you updated on any developments if your smartphones lose power.
3. Long-Life Food and Bottled Water
If the COVID-19 pandemic taught you anything, it should be that food is the first thing people start stock-piling. Get ahead of the panic by storing long-life food in your pantry.
Here are some ideas:
Grains like rice, oats, cereal, and pasta
Tinned fruit and vegetables like tomatoes and peaches
Tinned legumes and beans
Coffee and tea
Long-life fruit juice and milk
Jarred food like peanut butter
Flavorings like sugar, spices, stock cubes, salt, and pepper
Cooking oil
You should also keep some gallon water jars in case your water becomes contaminated or shut off.
Hope for the Best and Prepare for the Worst With Home Emergency Kits
Home emergency kits should only take up a couple of duffel bags at the bottom of your closet. But those duffel bags will allow you to sleep easier at night. And they might even save your life if the worst were to happen.
Keeping an emergency pack is one of those life hacks that many people learn when it's too late. Browse our lifestyle articles to discover more life skills you need to know!