5 Tactics to Rule-Out Challenges When Betting on Horse Racing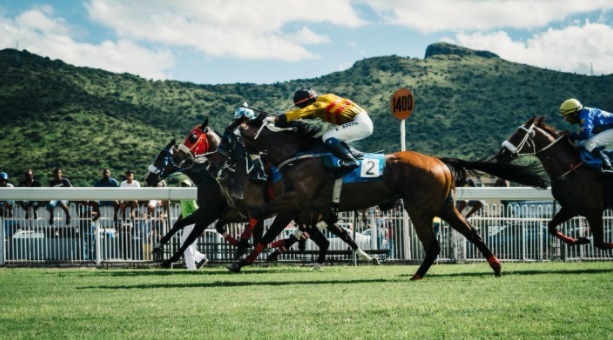 People have been betting on horse races for several years. It is a sport with its own history and tradition. Betting on the outcome of formal horse races can be a fun activity. Plus, it is profitable if you know what you're doing. With just a little research and intuition, you can beat the odds and win big at this rewarding activity.
In this article, we are going to offer a few key tactics that can help you rule-out the challenges of racing and win big at betting on horse racing. Let's dive right in!
1. Do your Research
Doing your homework is the most important tactic to ensure that you don't lose it all. You must be thoroughly aware of how the racing program works before you jump the gun and invest all your money in it. Knowledge truly is power when it comes to betting on horse racing.
At each race, you have access to the racing form guide, which includes all the information about the race and the horses that are competing. Even if you can't go through the whole guide, just having a cursory look can give you great insight and increase your chances of winning significantly.  
2. Make Different Bets
You don't only have to place the winning bets. There are also a variety of other types of bets that can get you into the horse betting business and earn you money. If you make different bets, it increases your chances of winning and provides you with deeper insight into horse betting. If you really want to up your horse betting game, then you need to learn to make different bets, so you can use them to your advantage more strategically. 
3. Shop for the Odds
If you want to increase your overall payout from the races, then shopping the odds is the easiest way to go. This tactic is highly efficient when you're using fixed odds because it brings you the best value for your money. 
You can shop the odds after you have chosen your horse(s) and the type of bet. Make sure you check online gambling sites like Palmerbet along with the on-course bookmaker in order to determine the odds for a particular bet. After you have done that, just pick the option that gives you the highest probability of winning.
At first, you might feel like shopping the odds doesn't make a big difference, but it allows you to earn a few extra dollars on the side. For people who bet regularly, this can accumulate into a substantial amount over time. It can do you good to take some time to do a quick website search for this reason.  
4. Bet on Multiple Races
It is also smart to bet on multiple races instead of putting all your money into one. However, that doesn't mean that you bet on all the races. This tactic is all about simple probability. The more bets you put in, the more likely you are to increase the probability of your wins. 
However, make sure you're strategic about placing bets on multiple races. Do not go all-in on all the races because that is a quick way of drying out your bankroll. We recommend choosing a few different races at one time.  
5. Keep an Eye on your Bankroll
It is extremely important to manage your bankroll while you're betting on horse races. It can be an additive activity, and if you're someone who struggles with self-control, you can lose all your money in one go. Always gamble responsibly, and only outlay what you can afford. 
Make sure you separate the money that you're willing to risk on the bets. After all, it is a risk.  You must put aside money for your household expenses such as a mortgage, utilities, groceries, and other essentials before you go on with investing money in horse racing betting. Keep a close eye on your bankroll and place bets accordingly. 
Final Thoughts
Betting on horse racing can earn you big wins if you know what you're doing. It is extremely important to do your research and place bets strategically. To begin, you can sign up with a bookmaker like Palmerbet who offer extensive horse racing betting options!
Rachael is a content writer at Plant Sumo, who has written on a Ultimate Resume Guide, from colored diamonds to SEO software. In her spare time, she enjoys singing, sketching, cooking, and video games.