6 Fun Things to Do on Your Next Texas Vacation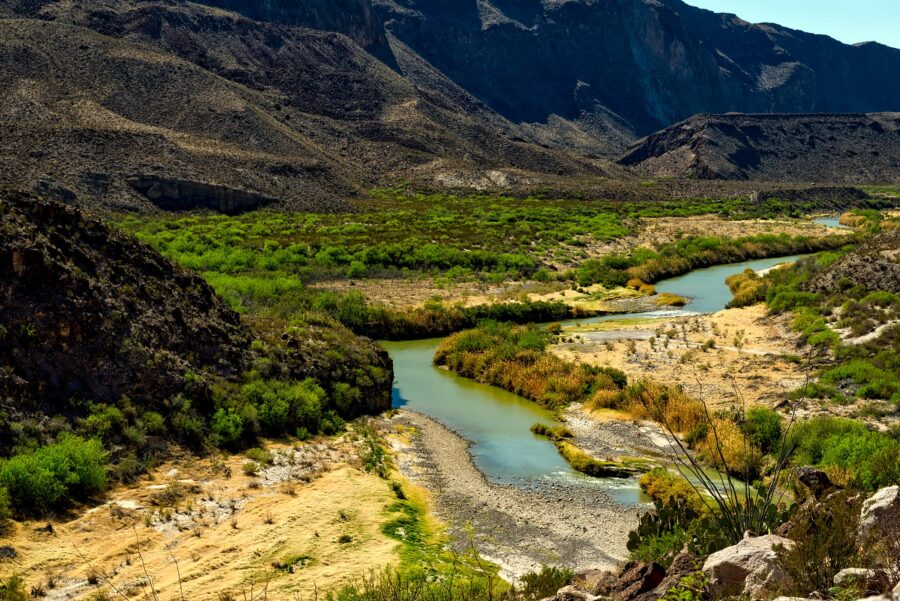 72.5 million out-of-state vacationers came to Texas in 2018, so clearly it's a popular destination.
Going on a vacation is usually going to be a lot of fun, but going to Texas can be overwhelming if you don't know what you'll do when you get there!
Are you in the process of vacation planning for a trip to Texas? If so, you need to come up with a solid list of the best things to do in the state.
Read on to find out about what you should do when you're on a Texas vacation.
1. San Antonio Riverwalk
The San Antonio Riverwalk is an extremely popular destination in Texas for almost any type of person because of all of the activities available. First established due to extreme flooding as a result of a hurricane in 1921, this walkway spans over 15 miles with a starting point north of the city's center and an ending point at Mission Espada (which is south of the city).
While many people know the Riverwalk for its downtown nightlife, there is actually a long stretch of trail with beautiful scenic views of nature and the peaceful water south of town. You can walk, run, or bike on these trails, and your dogs are welcome to join you!
The Riverwalk is also a great way to experience the city. You can find a variety of things to do, from breweries to parks to theaters. There truly is something for everyone in your party to enjoy here!
2. Fort Worth Zoo
This zoo, which was founded in 1909, is nationally acclaimed for its educational and entertaining experience. It was voted the second-best zoo in the country by USA Today, and it is the oldest continuously operating zoo within Texas.
Here, you'll find over 540 species of animals from all over the globe (68 of which are endangered or threatened species). This is a zoo that really cares about the animals, which provides a very positive experience for any visitor. The Fort Worth Zoo also participates in many conservation projects that help protect animals in a variety of ways.
You can come with the family, with a friend, or even by yourself to enjoy this zoo. Previous visitors say it takes about two or three hours to get through the whole thing.
3. Southern Trails Horseback Riding
If you can make your way to Manor, TX, you can experience the ride of a lifetime on a beautiful 100-acre estate. The Texas Hill Country is a can't-miss destination if you're planning a trip to Texas – there is truly nothing else like it. And what better way to experience such a majestic area than on horseback?
Whether you've ridden horses your whole life or it's your first time, https://www.southerntrailrides.com/ can help you feel happy and comfortable with the entire experience. Adults and kids alike are welcome to give it a try!
This is a nice and relaxing activity if you're planning to slow things down a bit while you visit Texas.
4. Houston Museum of Natural Science
Are you a history buff? Do you love learning about the dawn of dinosaurs or Ancient Egypt? If so, this is exactly the type of destination you need to add when you plan a trip to Texas.
There is a variety of things to see here, including ancient artifacts, bones, gems, wildlife recreations, fossils, and much more. In addition to that, there are also some fun activities for kids to experience and an IMAX theater that tells you more about the planet and our natural history.
This is easily one of the most famous museums within the state of Texas and has millions of visitors every year.
5. Texas State Aquarium
This aquarium, which opened in 1990, is a conservation center that has one of the biggest aquariums in the whole country. Located in Corpus Christi, you can check out some cool aquatic life, a Caribbean jungle, an aviary, and a flower garden.
There is a lot to see and do here with so many exhibits to choose from. For instance, the H-E-B Caribbean Sea exhibit has the longest acrylic window in North America at 68-feet.
The exhibits are filled with natural seawater collected from Corpus Christi Bay! There are many other fun facts to learn about once you're there, so if you're a marine life lover, you need to check this destination out.
Once you're done, you can always pop over to one of the many beaches in the Corpus Christi area as well to enjoy some time by the water.
6. Zilker Park
There are a lot of great things to do in Austin, but we chose to include Zilker Park on this list just because there are so many things to do there that you can't do anywhere else. You'll get an amazing view of downtown Austin that you won't have anywhere else in Texas!
Here, you can go for a swim in the beautiful Barton Springs pool, walk around the Hike and Bike Trail, or attend a live show.
Every year, the Austin City Limits music festival happens here in October, and it is a wonderful way to catch music from any genre that you love. You'll get to hear some great tunes, try some of the favorite local eats, and experience that iconic heat Texas is known for!
Go on a Texas Vacation When You're Ready to Travel
There are plenty of things to see and do when you're on a Texas vacation, so when you feel ready to get back on the road (or in the air) for a trip, take time to explore the Lone Star State. You can head to almost any major city in the state and get a totally different experience each and every time.
Did you enjoy learning about things to do in Texas when you're on vacation? If so, be sure to check out some of our other travel articles today.