7 Creative Ways to Show Affection Without Using Words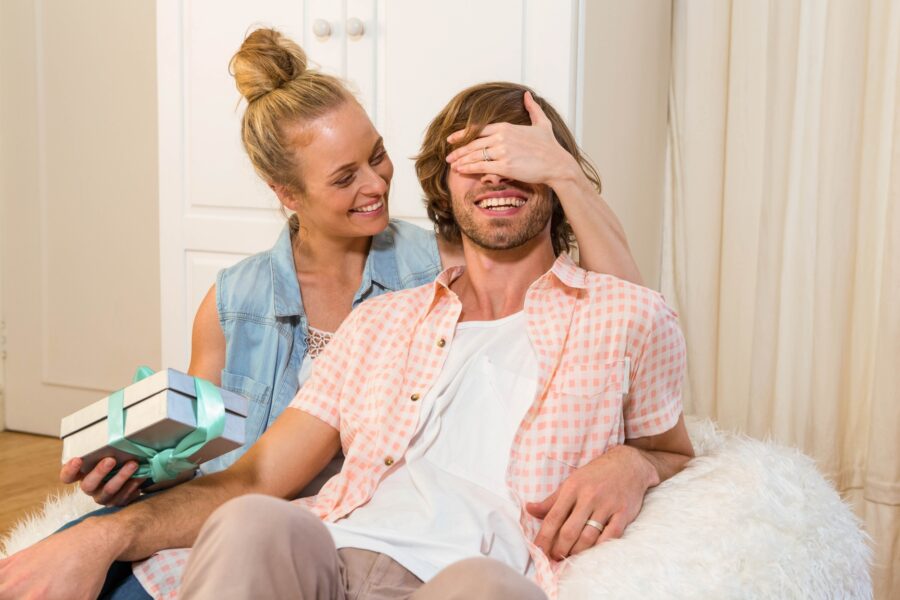 Did you know that the majority of couples finally say "I love you" for the first time within three months of dating? Telling your partner you love them is both a major benchmark and an important affirmation for a strong relationship. Like anything, romantic relationships require both partners to do the work of maintaining open communication.
However, there are far more interesting and unique ways to tell someone you love them than simply saying it. After all, showing someone you love them can be much more meaningful. This brief guide will break down a few ways you can show affection without using words and strengthen your relationship.
1. Send Cute Messages
Even when you're texting, sometimes the most meaningful affections can be expressed without words.
When your partner is away or at work, surprise them with any combination of gifs, emojis, or memes to let them know how you feel about them right then at that moment.
Even something as simple as sending them a photo you took of them when they looked good out at dinner the prior week can boost confidence and go a long way.
2. Massages and Foot Rubs
Perhaps the most vital way to show appreciation without words is with touch.
If you can tell your partner is tired, tense, or just had a hard day, offer them a massage or foot rub. Even if you're not confident in your abilities as an amateur masseuse, a useful tutorial is only a click away.
Be patient, take your time, and let your hands express to your partner how much you care for them. If you feel like advancing, you can even use tools like massage oils and hot rocks for an even deeper massage!
Letting your partner shut their eyes and enjoy the massage may very well be all they needed to turn their whole day around.
3. Make Spontaneous Plans
When we get too stuck in tedious daily routines, it can be all the more difficult to know when to introduce something new and different. Just by deciding to shake things up and be spontaneous, you are showing your partner that you care enough to keep things fresh and exciting.
Surprise them with a unique night out, concert tickets, travel plans, or other events that will get you two out of the house. Spontaneity expresses to your partner how committed you are to quality time and always forming new memories.
4. Do Their Chores For Them
If you live with your partner, then you likely each have particular tasks you are used to handling individually. If you have the time, try lightening the load for your partner by doing some of their chores for them.
For example, if your partner is normally the one to handle laundry or empty the dishwasher, try beating them to it without asking.
By taking the lead on the boring or stressful handiwork around your home, you will be showing your partner how much you value their daily contribution.
5. Show Affection With Flowers
Of course, few romantic gestures are as time-tested and reliably romantic as surprising them with flowers. A fresh, beautiful bouquet can liven up any space and be the brightest spot on even the worst days.
When it comes to floral gifts, the more personalized the arrangement, the better. If you can, try to do some homework and learn what kind of flowers are your partner's favorite.
Even if you both have busy schedules or you can't make it to a florist, don't let that stop you! Services like 800florals.com offer same-day delivery and can send gorgeous floral arrangements nationwide.
6. Draw, Print, or Frame A Photo
Sometimes, a handmade gift like a picture can be even more meaningful than the most well-worded love note.
If you have a stretch of free time, try drawing or painting a picture of your partner. To make it easier, try to use a picture of them that means a lot to you, and replicate it by hand. Even if you don't think of yourself as much of an artist, being patient and taking as much time as you need might leave you surprised by how much skill you didn't know you had!
Even so, if drawing isn't your strong suit, try taking that same special photo of your partner and getting it developed and framed. A new, beautiful photo adorning your home can be a powerful reminder of the happiness you two have shared together.
7. Surprise Them With Their Favorite Meal
As it turns out, an easy way to anyone's heart is through their stomach!
If you know what your partner's favorite food is, try surprising them with the home-cooked dinner they enjoy most. Between going to the grocery store, picking the best ingredients, and cooking patiently and attentively, don't be afraid to take all the time you need!
When your partner comes home and sees what you made for them, all the care you put into making them happy will surely show.
Keep The Spice In Your Relationship By Staying Engaged
There are countless ways to show affection in a relationship. Oftentimes, it's mostly a matter of how willing we are to put in the work. From there, all you have to do is stay attentive to all the new and interesting ways to show your partner you care!
Stay up-to-date with us for even more helpful relationship tips to keep your love life healthy and happy.