Did Queen Victoria Start the Trend of Using Outdoor Lighted Decorations?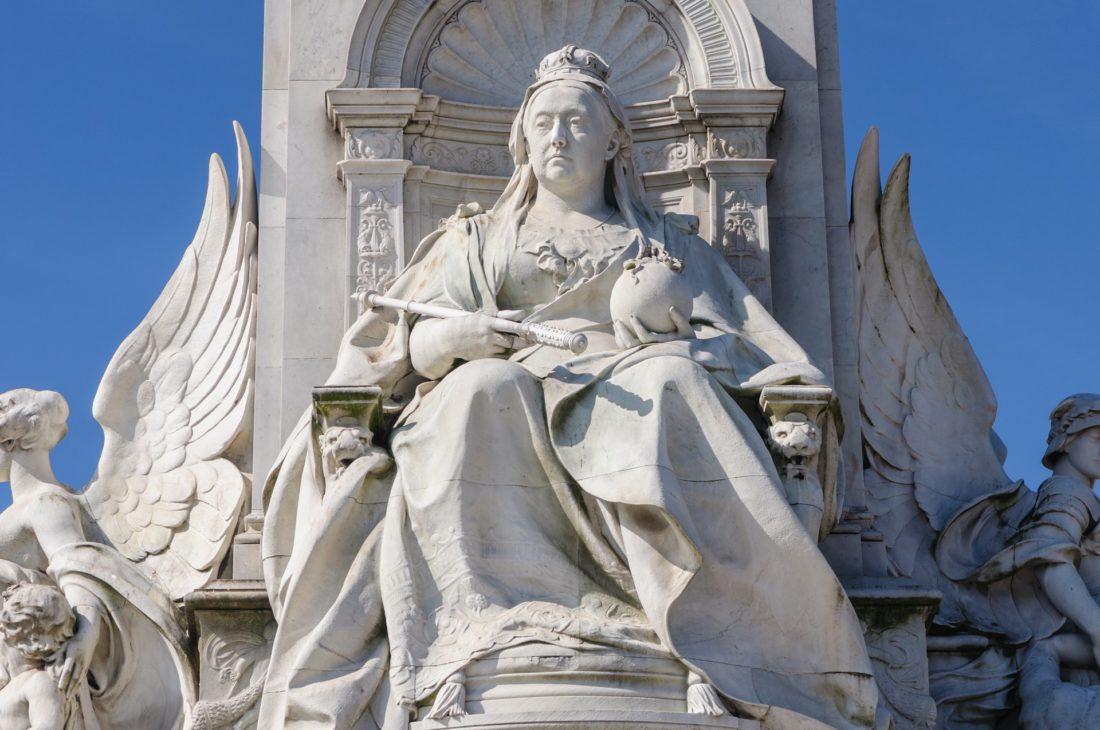 Driving around heavily-decorated neighborhoods at Christmastime can make you feel like you're on a movie set. For years, people have enjoyed decorating their homes with lights for the holidays, and Christmas is perhaps the most decorated holiday. 
Lighted décor has become as common as coffee makers and paper towels. Even non-holiday lighted décor can be found in most department stores with a gardening center.
It's common to see strings of multi-colored lights surrounding rooftops and woven through giant trees in people's front yards. Although, some people decorate their homes with solid colored lights or lights that repeat colors in a specific pattern. Some light strings blink and pulse while others fade slowly in and out.
Have you ever wondered how all of these lighted decorations became popular enough to earn their own aisle in department stores? Some people say we can thank Queen Victoria. 
Queen Victoria furthered the tradition of lighted Christmas trees
Today, millions of people decorate their Christmas tree with lights – a trend that was around for a while, but gained momentum in the mid-1800s. Soon after the Illustrated London News printed a picture of Queen Victoria and her family gathered around a lit Christmas tree, British families adopted the tradition.  
By the 1860s, hundreds of Christmas trees were sold for the holiday season. Traditional decorations were oranges stuck with cloves, pine cones, and cinnamon sticks. Some people would crack a walnut open, place a small gift inside the shell, and hang the shell on the tree. 
Who was Queen Victoria?
Queen Victoria was the monarch of Great Britain and Ireland from 1837 until her death in 1901. Under her reign, Great Britain saw vast cultural expansion along with many scientific advances. While most people know the London Underground was built during her reign, it's not widely known that she influenced the use of lighted holiday decorations.
Christmas lights came before their time
Often, technology emerges before households can affordably use that technology. At first, a given technology is reserved for those with a large budget because the technology often relies on another form of technology unavailable to the masses. As time passes, the price comes down due in part to complimentary technologies becoming widely available. This is precisely what happened with radios, television, cable TV, cellphones, and even the internet. 
Christmas lights are no exception. The first electric lights were first invented around 1892, despite the average home not having electricity. As such, the lights were expensive (and unsafe) and few people were able to buy them. It wasn't until the 1920s that safe, affordable Christmas lights became available. As more people got electrical power in their homes, they began decorating their homes and trees with lights, and soon millions were able to partake in the tradition that is still alive and well today.
Prince Albert loved Christmas decorations, too
While many people credit Queen Victoria with popularizing the lighted Christmas tree, Prince Albert (her husband) was equally committed to holiday decorating rituals. 
After they married, Prince Albert personally decorated the trees at Windsor Castle with wax candles, barley sugar, and sugar plums. Although, the sugar plums were made from caraway and covered in sugar to resemble a plum.
Christmas in the Victorian era was grand
Christmas in the Victorian era was extravagant and that extravagance began several commercial industries we embrace today. For example, the first Christmas card was created in 1843 when an artist was commissioned to design a card featuring people gathered around a dinner table. People were encouraged to make their own Christmas cards – a tradition we still practice today.
Christmas crackers were also invented during the Victorian era in 1848. British confectioner Tom Smith created a simple package of sweets that snapped when pulled apart from both ends. Some people know these as "poppers." 
The lighted Christmas tree is here to stay
Of all lighted decorations, nothing symbolizes holiday cheer more than a Christmas tree decked out in lights from top to bottom. It's hard to ignore the multi-colored strings of tiny light bulbs wrapped carefully around the branches with a bright star at the top. 
There's a reason characters in holiday movies stand in awe before giant, lit trees. There's something special about being in the presence of a tree filled with lights and other decorations. People have been awestruck by this visual for centuries. It's safe to say the lighted Christmas tree is here to stay.