Do You Want to Take Better Care of Your Leather Boots?
Fall is officially here. You know what that means: boot season begins. If your boots are looking a little worn out, read this guide to return them to their original glory and keep them in good condition for another year.
Replace the Insoles
It's time to give these boots a makeover. Start by removing the insoles. Insoles wear down quicker than other parts of your shoes. When you don't replace the accessory, you eventually lose out on essential arch support and comfort.
Insoles are also notorious bacteria traps because they soak up sweat and dirt from your feet. Old insoles can lead to long-lasting foot odour and embarrassing foot conditions like athlete's foot and toenail fungus.
Instead of getting a pair of basic inserts from the store, you should get some Feet First custom orthotics made to fit the exact shape and size of your feet. A basic insole from the store is made to fit the general public. A custom one is tailored just for you. When you slip a pair of specialized accessories inside of your boots, you can be confident that your feet are getting the foot arch support that they need.
Replace the Laces
If the laces look dirty but salvageable, you should take them out and wash them with your next load of laundry. If they can't be saved with a quick wash, you'll need to buy a fresh pair.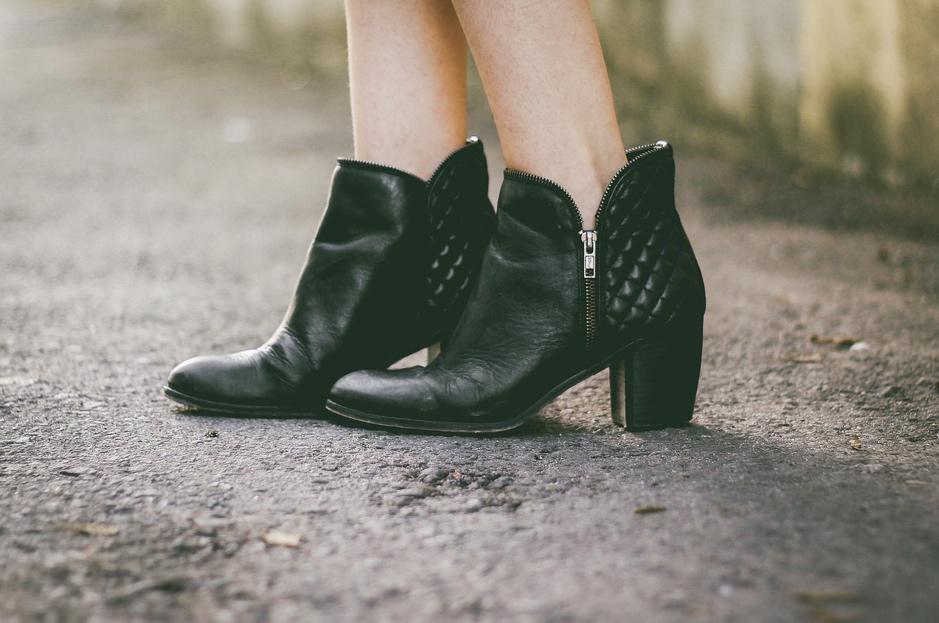 Remove Scuff Marks
You can remove scuff marks and get those boots back to their pristine condition with household items and a little elbow grease. You can scrub them off with baking soda, dish soap or white toothpaste.
Remove Salt Stains
Wearing your leather boots during the winter is not the best idea. The snow and ice aren't your biggest problems — it's the salt. Salt can leave white rings all over the material. Get rid of salt stains by dipping a cloth into a mixture of equal parts white vinegar and water and then gently wipe the affected areas.
You can avoid these white rings by cleaning your boots with a damp cloth right after walking through ice and snow. Better yet, transition from your leather boots to more winter-friendly options when the weather starts to hurt your footwear. Pick replacements from a reliable brand that can handle snow, ice and de-icer like NAOT and Sorel.
Clean and Treat the Material
If they're covered in dust and muck, clean them with a damp cloth and then wipe them dry. Treat the leather with an oil or conditioner. It will keep the material from drying out and the colour from fading. Then, once the treatment is finished, you need to use a waterproofing spray to protect them from falling rain and deep puddles.
Other simple tips for taking good care of your boots during the fall:
Rotate your boots every day to let them dry out.
Dry them off with a cloth any time they get wet.
Stuff high boots with newspaper to maintain their shape.
A good pair of leather boots can last you for a long time. When you take care of them, you can wear them for years, and no one will be the wiser.