Eight Offbeat Things to Do When In Goa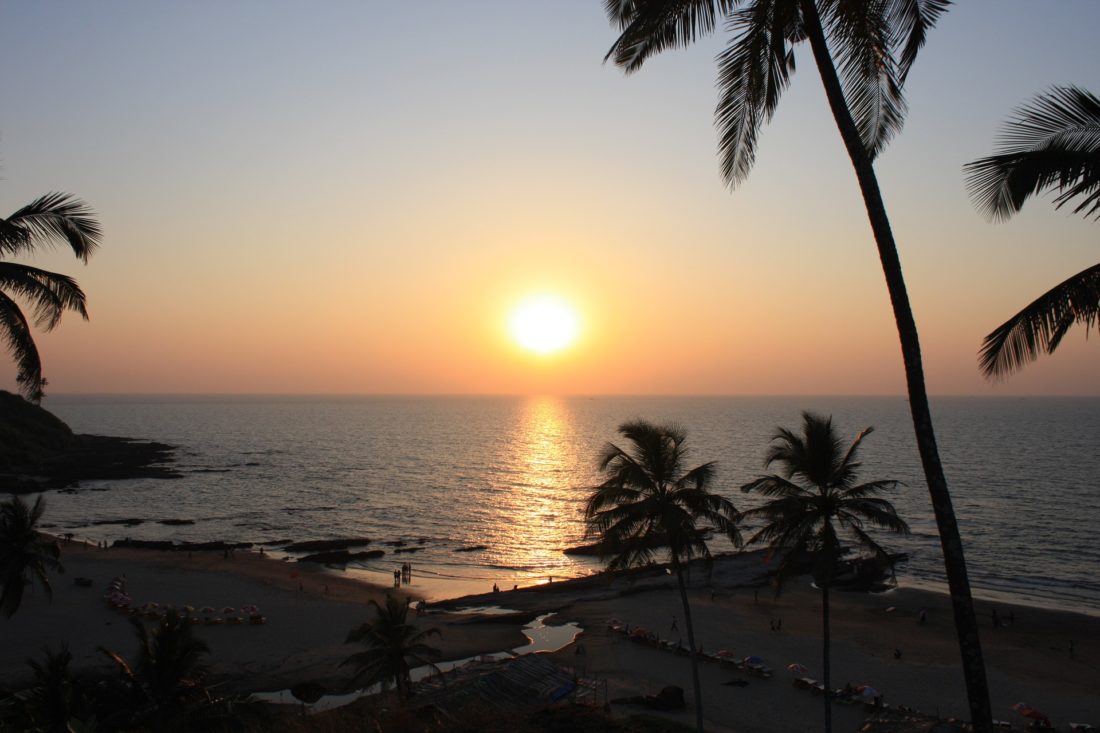 Are you planning for a vacation in the upcoming holidays? India has no dearth of natural beauty. From North to South and East to West India is resplendent in myriad forms of beauty, both natural and man-made. However, one place that you must not miss visiting is Goa. 
This Indian state located in the Konkan region of India is a great tourist destination. It records one of the highest number of tourists, both from inside the country and outside the country. It's white sandy beaches, amazing nightlife, temples and ancient architecture is what makes this small state of India a great tourist place. The place also has a rich wildlife and is known for its lush greenery. Goa is also synonymous with the coconut palm trees. The various and affordable Goa hotels suit all types of budgets and hence even those who have a tight budget can visit Goa. There are numerous fun things to do in Goa. 
We list below eight things that you cannot miss doing when in Goa.
Visit the riverside to witness the crocodile boat trip – One of the best things that you can do when you are in Goa is to experience the thrill of watching a crocodile from an arms distance! Visit the Opa River during the daytime to see the crocodiles having a great time under the sun. Take a boat ride and experience something like never before. You can also go to the Cambarjuna Canal that joins the rivers Mandovi and Zuari, which are the two of Goa's largest rivers. Plan a boat tour in advance, so that you do not end up wasting time negotiating the price for the boat ride.

Try the famous Goan fish thali – Goa and fishes go hand in hand. You cannot go to Goa and not experience the delicious fish cuisine. A good joint where you can have the Goan fish thaali is the Anandashram Hotel that is a hit with the local population of goa since many years. A special delicacy served in the fish thaali is the kismoor – that is prepared using coconut and prawn. The locals love this dish. The menu also includes non-vegetarian food items. The ambience should not be a turn off for you, as the place gives you the chance to experience the best of Goan delicacies.

Try sea walking visit the Arabian Sea and walk on the floor of the sea without even knowing how to swim! This adventure activity is surely going to give your adrenaline a rush. Walking along the seabed gives you a chance to see corals, aquatic plants and sea-creatures from a close level. The feeling of being in water ten feet below the sea level is mesmerizing.

Visit Sol de Goa for live music concerts – It is no news that Goa is a fun spot for all the music lovers. The live music concerts during the day as well as nighttime will make the entire music lovers dance to the tune. There are a number of places where music concerts are held but the one that stands out is the Sol de Goa. This grand hotel is surrounded by the Sinquerim River and has an ultra-rich décor. Do not miss heading towards this place to get drenched in some amazing musical hip-hop beats.

Eat the famous sticky buns – Rut's World Café in Mapusa the large variety of food options available here makes it easy for all types of food lovers to come here. This place cannot be missed by anyone who loves good food. From fresh sticky buns to Asian cuisine to the typical Indian food, you will get it all here. The place also serves breakfast, Italian and Goan food. However, the one thing that this restaurant is most famous for is its sticky buns and fresh goodies. 

Visit the Chorao Island – This small quiet island in the Mandovi River, mostly known for the Dr. Salim Ali Bird sanctuary and the ancient villas, is full of lush green meadows and tall trees. The ancient whitewashed Portuguese churches are another attraction of this place. You can each here by ferry from Ribandar road. For cyclists and bikers this is the perfect place to go which has meandering roads. You may lose track of the directions, but you will always find someone to offer you help in navigation. For all those who need respite from the hectic city life, this place is a must-visit, as it will rejuvenate your mind and body before you head back home.

Try your hands at kite-surfing – For all the adventure-freaks, kite surfing is the best water sport that you can indulge in. This adventure activity requires prior training, especially if you are a first timer. Those who want a formal training, there are special courses conducted to give training for kite surfing from October to May at Montego Bay beach village.

Visit the Caravela café for an all-day breakfast – This modest and quaint looking café is located in the capital Panjim's Latin Quarter. It was opened recently but became an instant hit with the locals, who would drop in here after attending Sunday masses.  The simple yet elegant décor of the café gives it a cosy ambience. Visit this bistro for coffee, authentic Goan snacks or to have a relaxed breakfast. The coffee here is available in different varieties. Do not miss the pancakes that is available in different toppings and the Serra durra pudding that is a must- have delicacy in Goa.
To all those who are planning for a trip to Goa with family or friends, do not miss all the above-mentioned things-to-do in Goa. Find out more information about these activities and places to avoid missing all the fun. We are sure, you will have the best time of your lives in Goa, enjoying these fun things to do and come back home with memories to cherish for a long time.