Gifts for His Summer Birthday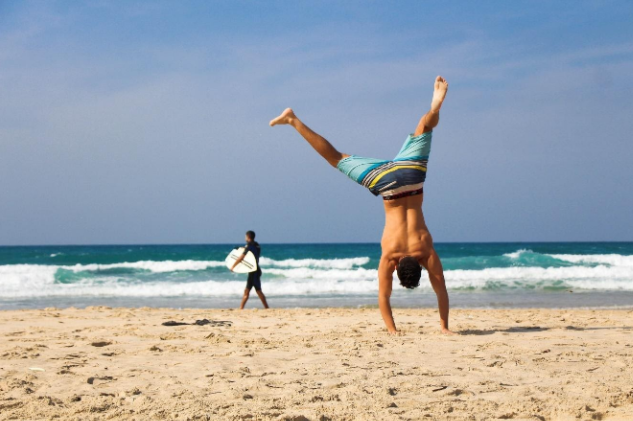 Summer, that time of year spent grilling outdoors, unwinding by the pool, hanging out at the beach relaxing to the sound of the waves, and celebrating everything that the Summer months have to offer! The hot food, cool drinks, and crisp Summer nights under the stars are just a few of the things to look forward to. 
There are also the Fourth of July celebrations, fireworks, and don't forget those Summer birthdays! 
Does the man in your life have a Summer birthday? Whether it be your husband or partner, a parent, family member, friend or coworker, what should you get for him that he will truly appreciate and enjoy? 
If you're still not sure what to get for him, you may find the answer below with these 8 gift ideas that represent what Summer birthdays are all about!
A Portable Grill
Hotdogs, hamburgers, chicken or steaks all taste great on the grill. If he enjoys cooking outdoors, a portable grill is a great gift! Whether a barbecue at the park, at the beach, or wherever the festivities may be, he can enjoy this gift just about anywhere!  
A New Pair of Shades
Give him the gift of shade in the summer with a new pair of sunglasses and you can't go wrong! Does he have a particular type, or brand he prefers? With so many varieties of sunglasses out there you will be sure to find something that suits his individual personality and sense of style!
Tickets to an Outdoors Performance
During the Summer months there are numerous outdoors events to attend. From movies under the stars, to concerts and classic music fairs, there's sure to be an event he would enjoy for his birthday! Don't forget to tell the host there's a birthday in the house!
Beach Trip Bucket
Who doesn't love a day at the beach? Give him everything he will need for a fun filled day in the sun with a bucket full of beach necessities! A cool beach blanket and towel, sunblock, f\lip flops, shades, snacks and drinks will make the bucket complete. It's the ideal set up for the perfect birthday breathing in that refreshing beach air and relaxing to the sound of the ocean waves!
A Telescope
Is taking a walk on a warm summer night, or sitting under the stars with a cool drink, good friends and loved ones something he enjoys? Does he bask in the magnificence of the night sky, or have an interest in the radiance of the moon and the stars? A telescope would be a great gift to enhance his view, and bring him closer to the splendor he adores above! What better way to spend his birthday than appreciating that summer night sky!
Shaving Kit
In the summer we tend to spend more time outdoors, socializing and having fun. Women strive to look and feel their best, and believe it or not, men do too! A shaving kit complete with razors, shaving cream, after shave, lotions, and other accessories will have him looking and feeling ready confident and on top of his game! 
Sports Gear
Is he a sports guy that is a huge football or baseball fan? Does he enjoy soccer or volleyball on the beach? Whatever sports he enjoys, most can be enjoyed outdoors in the summer! Get him some new and cool sports gear for his birthday, and get a game going with some friends and family. The ideal way to spend a birthday for the sports guy!
Gift Basket
"The way to a man's heart is through his stomach" is an old saying that still reigns true, especially on his birthday! Seriously, what man does not have an appreciation for food, more specifically sweet gourmet style treats and snacks? Whether he enjoys baked gourmet goodies, like cookies and brownies, or if he's more of a snacks guy who prefers gourmet popcorn, or dried fruit and nuts, a birthday gift basket for him is the ideal choice for a birthday gift!
Choosing the right gift can be challenging, so it's a great time to consider what you know about him, and get creative. You'll be sure to find the ideal gift that will make his birthday fabulous!