How to Let Your Employees View Pay Stubs Online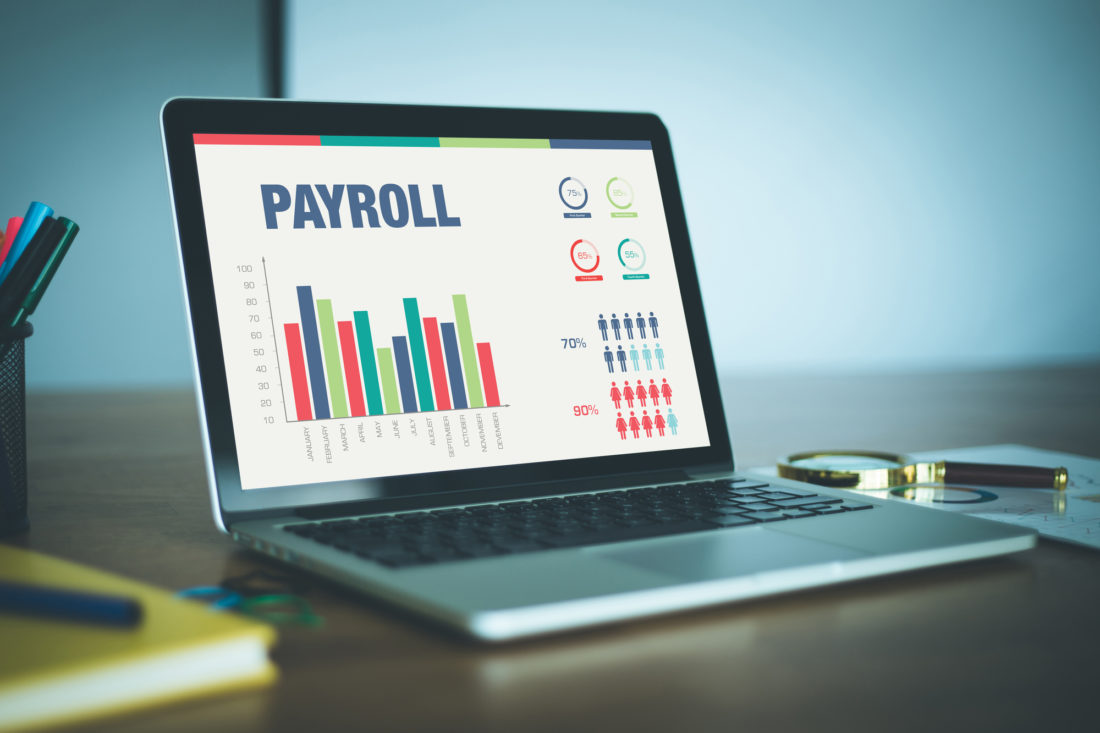 Are you tired of the hassle and waste of money and paper when it comes to manually printing and mailing out pay stubs? They can be such a headache!
We have a solution for your problem that will make you smile because it saves you your most valuable asset—time.
Let's discuss how and why your employees should be able to view pay stubs online.
Why Should My Employees View Pay Stubs Online?
Switching to online pay stubs is one of the best decisions you can make as an employer. Let's discuss a couple of reasons why you should make this switch.
1. Financial Benefits
By switching to an online system, you are improving your business strategy by saving money on paper, envelopes, stamps, and printer ink.
2. Environmental Benefits
Go green! Do your part to help with conservation efforts in saving trees by going paperless for the good of the environment!
3. Time Management
By going the paperless route, you are doing yourself a favor by saving time on printing, folding, and mailing letters. No more annoying paper cuts! What they say is also true, "time is money!"
4. Organization
The nice thing about the internet is that it's dependable when it comes to keeping track of paystubs.
Not only is this organizational aspect helpful for your employees but it is also helpful from a managerial standpoint in that you won't be losing the pay stubs or having to re-print them.
5. Privacy Concerns
By uploading pay stubs to the internet, it ensures that you will no longer be at risk to the mistakes of violating privacy.
Sometimes you may put the wrong pay stub in the wrong envelope, resulting in major controversies between employees and yourself. There's nothing worse than an angry, discontented employee!
6. Keeping Up with the Times
In this modern-day and age, you want to make sure you are keeping up with the technological advances in order to ensure your company doesn't fall behind.
By showing your employees you are in touch with modern technology, you are increasing the length of time they choose to stay employed. 
Is Switching to Online Pay Stubs Easy?
Surprisingly, going paperless is easier than you think! There's no reason to fret over choosing to make the switch.
You can actually keep the same payroll software when using "InStaff"! Studies show that employers save between $2.87 and $3.15 each day when paying employees electronically.
Which Program Should I Use?
When switching to online pay stubs, you should choose between these program options.
1. InStaff
InStaff is a website created by Hutility for small to medium-sized businesses. Employees log in to the online portal and are able to have virtual access to their previous pay stubs and tax documents from anywhere around the world!
Instead of having to completely change software, InStaff allows you to keep your existing software. Rather than buying an expensive, entirely new system, you are saving money and hassle by using InStaff.
InStaff works in congruence with many enterprise resource planning (ERP) systems. Here are a few:
Quickbooks

Spectrum

Viewpoint

Foundation Construction Payroll

Checkmark Payroll

Sage 300
InStaff, being designed particularly for small or medium businesses, works as an "add-on" application to your pre-existing software. There are optional additions to the application that you can choose to add whenever you want.
You may be wondering how much InStaff costs. It's cheaper than you think—we promise! The starting rate for InStaff is only $20 per month! Pricing depends upon the amount of employees you have along with the pay period frequencies.
These add-ons include:
Complete employee portal

Announcements regarding the entire company

Virtually requesting time-off for employees

Files and documents you wish to share with everyone.

Directory for the company

Tracking clock-ins and clock-outs
While there are small fee costs for add-on features, you will definitely get your money's worth just through the accessibility of this program. If there are features you don't need, you won't have to pay for them!
These applications will not only save you on money but on something even more valuable—your time. If you would like to watch a short and simple tutorial about InStaff, click here.
2. Quickbooks
This software program also allows employees to view W-2s and paystubs online. What makes Quickbooks different from InStaff? Let's take a look:
Cost is $35 for each user per month

Ideal number of users is between 1 and 99(InStaff is 2-1000+)

Quickbooks user ratings are tied with that of InStaff at almost 5 stars in the following areas: user-friendliness, customer support, features and functions, and value for expense put into.

In comparing Quickbooks product features, they blow InStaff out of the water in a shocking ration of 10 to 2.

Regarding training, Quickbooks provides in-person and documentation training. InStaff, however, provides live-online training along with documentation. 
While Quickbooks costs more, it includes more features to choose from for your business than InStaff does.
Finding What Works for You
Whichever way you choose to go, remember that it's important to make the switch in order to view pay stubs online. Your employee morale will increase when they find out they can finally just turn on their computers and view paystubs online. 
Having smooth software you can trust is a solid way to streamline the payment process while giving you peace of mind. 
Check out our blog for more tips, advice, and inspiration to keep you and your business going.