Injured in an Auto Accident? 6 Reasons Suing for Damages is Crucial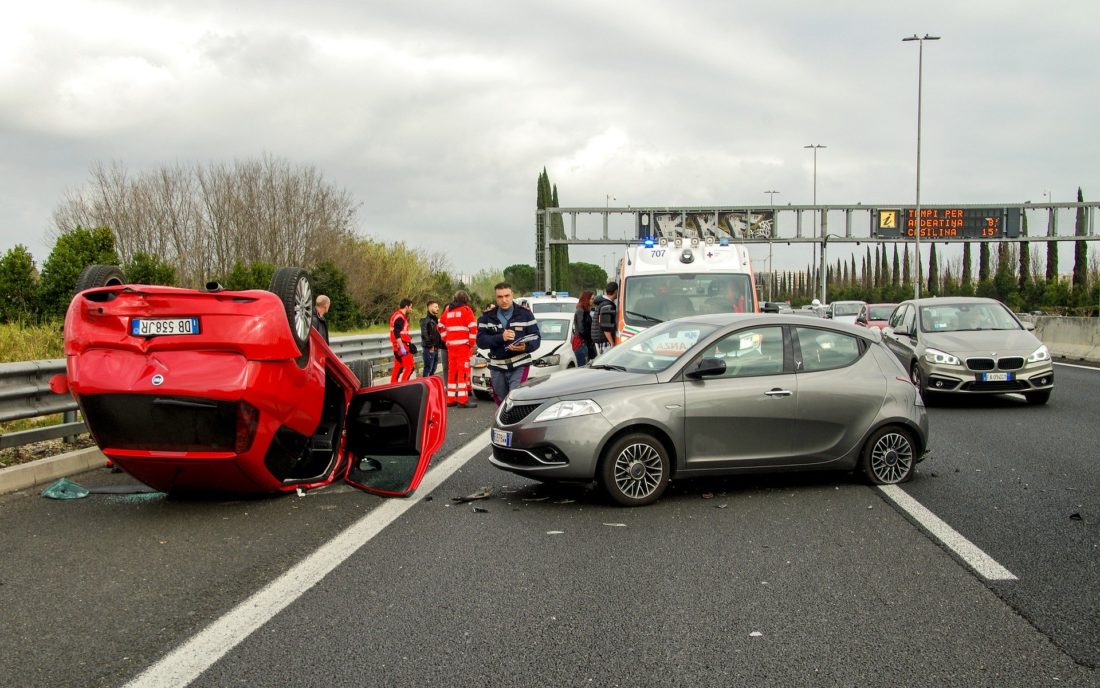 Have you been injured in an accident and you're not sure if you should hire a lawyer or try to negotiate with an insurance company on your own? While it's less effort to negotiate with an insurance company, that route will also produce less compensation.
If you've been injured by another driver, you can't afford to accept what's offered by an insurance adjuster. In the end, you'll shortchange yourself and you'll wish you had contacted an attorney from the start.
Attorney representation can net you far more compensation
Being represented by an attorney will increase your chance of getting fairly compensated. Your attorney will negotiate directly with the insurance company and file a lawsuit if negotiations reach a dead end.
The difference in compensation you'll get from an insurance company versus a lawsuit is huge. For instance, Fine, Farkash & Parlapiano, PA published a chart detailing the difference between insurance settlement offers and the compensation they won for their clients in court. Some of the results are impressive. For instance, a wrongful death case wasn't even considered payable by the insurance company, yet the lawyers won $3,200,000 in compensation for the victim's family. 
Getting more compensation through hiring a lawyer is typical. Back in 2004, the Insurance Research Council conducted a survey that found victims of bodily injury win 3.5 times more in compensation when represented by an attorney.
Medical bills pile up quickly 
It's common for medical bills to quickly reach hundreds of thousands of dollars depending on the required treatment. For instance, some motorcycle accident injuries require multiple surgeries and years of regular physical therapy. Insurance plans aren't likely to cover the entire course of treatment in full. 
Even if treatments aren't outrageously expensive, a high insurance premium will force you to pay thousands of dollars each year just to earn the privilege of paying a smaller copayment for continuing therapy sessions. Depending on your plan, required medical procedures and therapies may not be covered at all once you meet your deductible.
If you want to pay your medical bills and avoid debt and possible bankruptcy, you need a lawyer.
Insurance companies hope you'll accept a lowball offer
Insurance companies always offer as little as possible to see what people are willing to accept. Since insurance companies are for-profit corporations, small settlement offers are their strategy for maintaining profits. 
Lawyers, on the other hand, will go head-to-head with an insurance company in court to get you a higher amount of compensation if they won't settle for a fair amount. 
Insurance companies are limited in what they can offer you
When an insurance company offers a settlement, it's going to be the lowest amount they hope you'll take. You can negotiate a higher settlement, but there is a limit assigned to each case that a claims adjuster can't exceed. Claims adjusters are also incentivized to minimize payouts.
When you hire a lawyer, there is no limit to the amount of compensation they can recover for you. Of course, they'll only be able to recover a reasonable amount for your injuries, but what's reasonable to the court is usually much higher than what insurance companies offer.
Insurance companies don't assess long-term injuries
You probably won't recover the true cost of your injuries through an insurance company. Personal injury attorneys, on the other hand, have plenty of experience assessing the long-term effects of injuries. For example, your particular injuries might require you to visit a chiropractor every month for the rest of your life. You'll be hard-pressed to convince an insurance claims adjuster to take that into account. Their job is to get you to take as little money as possible. 
In another potential scenario, what if your injuries will prevent you from returning to your usual position, and therefore your earning potential will be forever reduced? Insurance claims adjusters won't accurately assess that scenario, but a lawyer will.
Lawyers can win compensation for previously denied claims
If your claim with an insurance company is denied, seek legal help from a lawyer. Personal injury lawyers routinely recover damages for accident victims whose claims were denied by insurance companies.
If you've been injured, consult an attorney for the best results
Before accepting a settlement offer, reach out to an attorney and find out if your offer is fair. Don't try to negotiate with an insurance company on your own. Your energy is better spent resting, healing, and working on getting back into daily life.