Own Rental Property in a Small Town? 4 Reasons to Hire a Property Management Company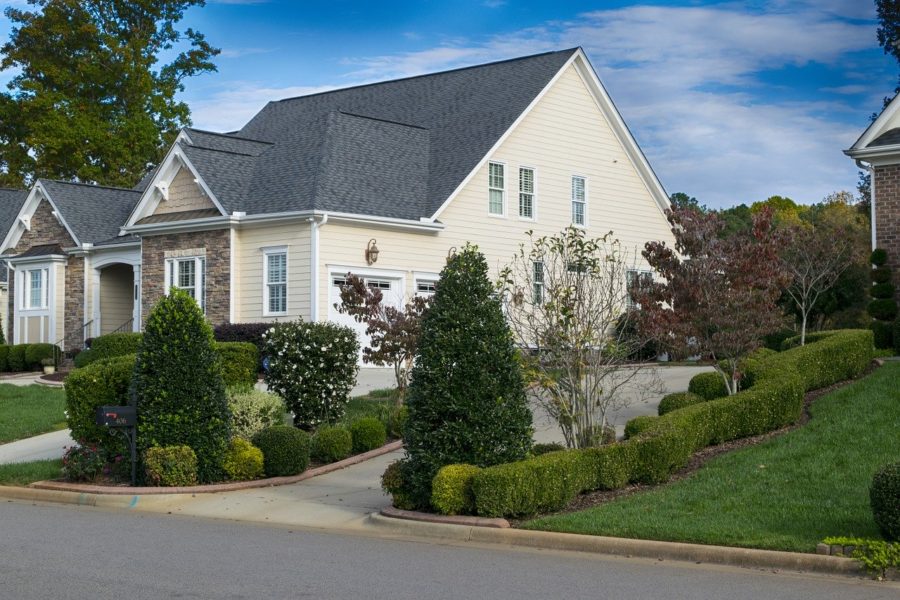 Seasoned landlords know the value of hiring a property management company: better quality tenants, less turnover, on-time rent, and happy tenants. However, many small-town landlords are still doing things the old-fashioned way.
Small-town landlords often perform all their own landlord duties from maintenance and repairs to collecting rent and marketing. That may have been acceptable in the past, but it's no longer efficient. You won't get rich from investment properties if you're constantly being a landlord.
If you own rental property in a small town, here are 4 reasons you'll benefit from hiring a property management company.
1. You'll get fair market rent
When your priority is to rent your property as fast as possible, you might end up renting for less than the current market rate. You might feel like you've found the perfect renter and if you don't negotiate, you'll get stuck with an undesirable tenant. 
Negotiating below market rates is always a bad idea. Even lowering the rent by $200 per month amounts to losing $2,400 per year. After just five years, you will have lost $12,000.
On the other hand, property management companies will rent your property at the current market rate and make sure you get top dollar. Although no company can guarantee your property will rent, a management company will know how to select the right tenants who are more likely to pay on time and in full.
Top-notch property management companies go a step further and guarantee rental income through optional insurance plans. For instance, Green Residential provides rent default insurance for San Marcos landlords. Rent default insurance works by reimbursing landlords for unpaid rent when a tenant defaults. 
Although you have to pay an additional cost for a rent default insurance premium, the policy is a huge incentive for a property management company to hold tenants to high screening standards. They won't be likely to make any exceptions for tenants that can put your rental income at risk.
2. It's a small investment with a big return
Hiring a property management company costs money, and that money is well spent. The ROI comes in several forms:
Less stress

. Nothing is more frustrating than getting emergency repair calls from tenants at 3 am and scrambling to find an emergency plumber or other repair person. Property management companies have a 24-hour emergency line just for those occasions.

More free time

. With a team managing your property, you'll have more time to spend time with your family, pursue your hobbies, or look for additional investments.

Happy tenants

. Your property management company knows exactly how to generate good relationships with tenants and keep them happy. They'll perform repairs and maintenance on time, handle tenant complaints, and maintain good tenant relations.

 Less legal risk

. You don't have time to stay updated on state and

federal landlord-tenant laws

. Especially during an economic crisis when evictions are illegal for certain periods of time. A property management company will have a lawyer on staff to advise them of any changes in the law and they will act accordingly.

Consistent income

. Property management companies are pros at keeping rental units occupied as much as possible. When a tenant moves out, they'll already have prospects lined up.
3. Property management companies are experts
If you don't want to be a full-time landlord, you can leave it to the pros. A property management company team consists of experts in a variety of fields, including CPAs, lawyers, and of course direct property management.
If you don't have the time, energy, or will to become an expert landlord, then a property management company is what you need.
4. Better marketing
Marketing a rental property isn't easy. You can't just toss up an ad and expect the calls to roll in. You have to make sure your ad reaches the right demographic and weeds out people who aren't serious. 
For example, say you advertise a property for rent on your website and provide a web form for users to contact you. You don't want a contact form that simply asks for a person's name and email address. You need a contact form that asks users to select their income level and credit score. This way you can set your email marketing software to automatically filter out responses that don't qualify. While some people will lie, many won't. 
Marketing funnels can be complicated to set up, but property management companies do it often.
Generate income without doing the work
Don't want to be a landlord? With a property management company, you don't need to be the landlord to make a profit.