What to look for in an investment property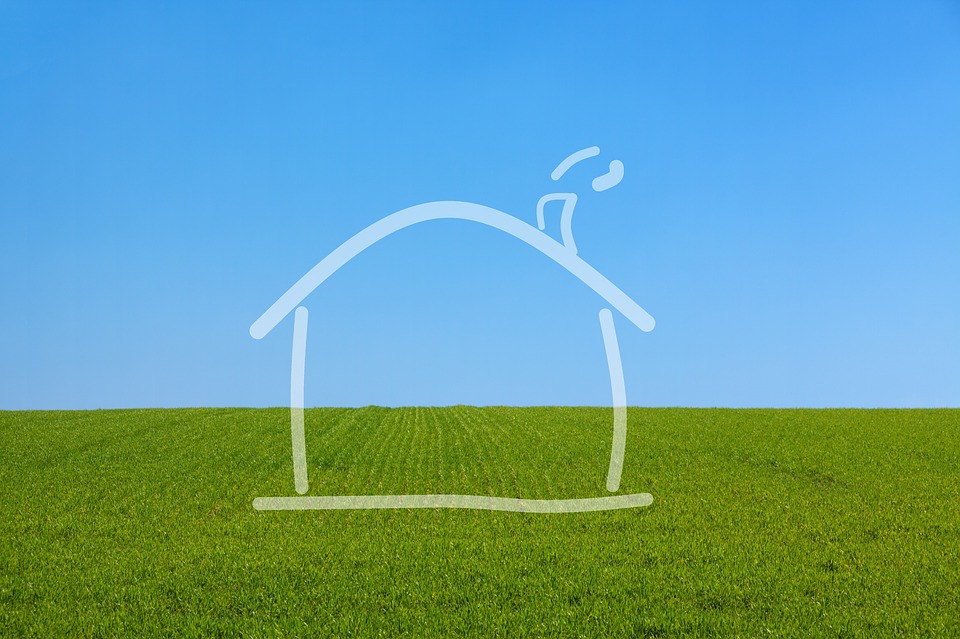 The property market in Australia seems healthy and rich. There are almost 10 million homes in Australia, and at any one time, there is nearly a quarter of a million dwellings for sale. With this abundance of potential investment, you would think that finding a decent investment property would be as easy as finding the cheapest home loan.
Unfortunately, our property market has experienced slowed growth over the last few years, couple this with a weakening in building standards and an oversupply of new apartments and townhouses, and you get a swamped market full of properties that no one wants to buy or rent.
But all hope is not lost, it is still possible to find an investment property In Australia that will not only perform well in the short term but continue to perform above standards. To find such an investment-ready property, you have to know what to look for; luckily for you I have prepared this short guide on what to look for in an investment property.
Capital growth
When you purchase a home for you and your family, your, concern is finding the perfect fit for your needs and budget. When choosing an investment property, your main priority should be making money. Several factors will dictate the growth of your investment; these include the market, location and any possible improvements you can make, such as renovations, etc.
The market
Before you go out and make a home loan comparison, before you try searching for the cheapest home loan, do your research into the area you are considering buying into. Key statistics you should know are median sale prices and the demographics of the surrounding area.
Median sale prices, as well as median rental prices in your chosen area, will help you understand how much potential for growth your investment has. A high median sale price might seem like a good indicator of value, but has this price steadily grown? Tools are available for free on every major real estate website to help you delve deeper into your research.
An area's demographics will give you insight into the interest in the area. Have there been many sales in the last five years? What about future interests and development? When searching for an investment property, longevity and potential growth are key.
Rent appeal.
The general aesthetics of the property should be taken into consideration. Your tastes should be placed to one side, you are not buying a home that you like, but a home that will appeal to a broad range of potential tenants.
Look for a home that is clean and tidy and is laid out thoughtfully. A property that flows from room to room is desirable to a wide spectrum of people. Try to avoid dwellings with an odd or unconventional layout, as this will put off renters and future buyers alike.
If you are looking to invest in an apartment or unit, amenities are important. Look for already established apartments that are close to public transport as well as cafes, shops and other conveniences.
Avoid off the plan or new apartments like the plague. While these may look like good value on a home loan comparison, they represent very poor value with little to no potential for growth. As our property market slows, the demand for new housing will decrease, leaving landlords with empty homes and no tenants. 
The ideal investment property is cheap, with wide appeal to renters and in a good location. Attracting long term, good quality tenants should be your main goal.
Room for improvement.
A home may look tidy and well maintained, but there could be nasty and costly surprises lurking under the surface. Any home will need maintenance, and at some point, repairs, so be prepared for these expenses. Check the roof, structure, and gardens of a property and look for damp spots or looming signs of major repairs.
Buying a damaged property can be a score for the savvy investor as these types of property can be purchased for well under market value. This type of investment requires more work and will take longer to start generating rental income. If repairs and delays are factored into your budget, the potential for huge profit exists.
When looking at a property to invest in, take note of any works that could be done to further increase value later down the line. Look for properties with a high land to structure ratio as land is always the most valuable part of the purchase. The ability to make improvements to your investment should not be underestimated, this is where huge increases in value can be made.
You're in it for the long haul.
This last point is not so much a quality to look for in a property, but a quality to start fostering in yourself. Investment is about acting today to control the future; building wealth takes a lot of time and patience. Property is perhaps the perfect embodiment of a long-term investment. 
Even if you found Australia's cheapest home loan, it's rare to see rental income covering the cost of mortgage repayments, if you need to perform major repairs on your property, where will your tenants live? How long will your property be offline before it starts generating income again? Always have a backup plan in case you can't cover the shortfall. Things will go wrong, so it's important to be realistic.
The property market in Australia has seen a rapid period of growth, and it didn't seem to be stopping. This year has seen stagnation as the market is flooded with new properties and not enough renters to fill vacancies. A sad fact is that the majority of property investors fail, mostly due to over-eagerness to enter the market and a lack of research on the investor's behalf.
Remember, you are in the investment game to make a profit, and the profits come slowly for those who are patient enough to see the bigger picture. Do not use your heart to invest, use cold hard facts and let logic prevail.