The Complete Guide to Saving Money at Disney for First-Time Visitors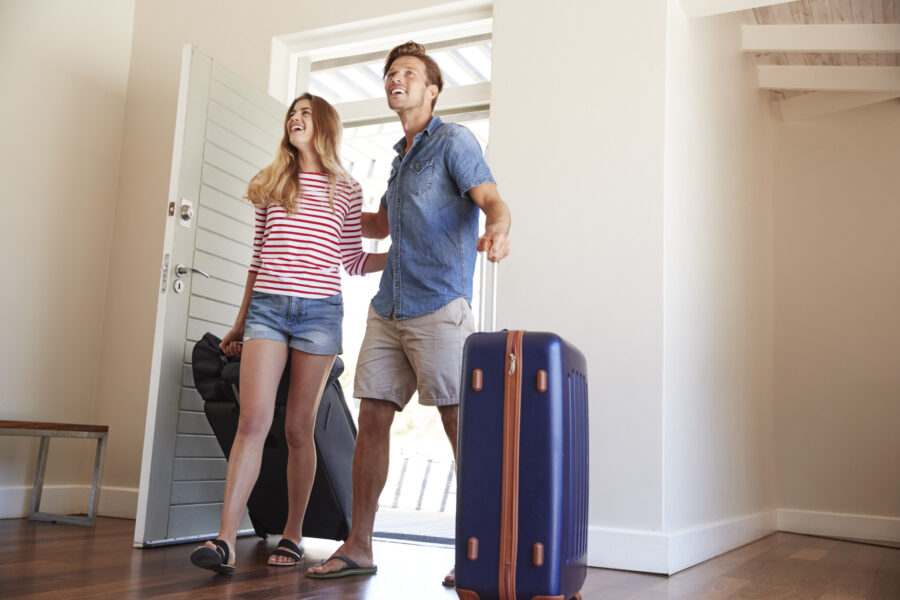 Are you excited about your trip to Disney but worried about how much it will set you back? Are you unsure of how much to save before your big adventure? If so, then you need to learn all that you can about saving money at Disney.
Doing so can help you create memories that will last a lifetime while being able to stick to the Disney vacation budget that you've created for yourself. You'll be able to enjoy the present without worrying about your wallet.
See below for an in-depth guide on saving money at Disney for first-time visitors and everything you should consider.
1. Create a Budget Ahead of Time
This might sound counterintuitive to what you're trying to accomplish. If you create a budget, then how will you know whether you've saved any money at all? What if your budget is too tight and puts a damper on your Disney experience?
We promise you that it won't! Believe it or not, you don't have to spend a ton of money at the park to have a memorable experience. In fact, if you play your cards right, you can spend under $100 a day by sealing up everything ahead of time—which a budget can help you accomplish.
First, start by sitting down with your family and writing down everything that you guys want to see/do while you're at Disney. For example, your son (who's a Star Wars fanatic) might want to create his lightsaber, while your spouse wants to explore the world of Pandora (Avatar) in Disney's Animal Kingdom.
Once you have your list, do some research and find the prices of those events. This is when your budget starts to take shape.
Calculate how much money you need for those events and subtract it from how much you expect to have by the time your trip is around.
2. Look at Various Hotel Options
Contrary to what most people might believe, you don't have to book a hotel on the Disney campus to get the most of your Disney vacation.
As a matter of fact, many people find that booking a hotel outside of Disney encourages them to see other attractions within the city they're visiting. For example, by finding a hotel in Orlando, you could also dedicate a day to checking out Universal Studios, SeaWorld, and more!
Look for a hotel rate in the vicinity of Disney that's within your price point. Compare those with the going rates for rooms at the Disney Resort the week that you intend on staying. What's included in the package you're considering? Will you and your family take advantage of the bonuses they're giving you?
Of course, these days you have several options for finding affordable rentals during your stay. If the hotels and resorts don't fit your budget, then you can use services like Airbnb or VRBO to find a perfect getaway spot.
For those of you weighing out whether to book at the Disney Resort or not, here's our advice: if you're planning on spending 60-percent or more of your time at Disney, it makes sense. If not, then you might want to book something cheaper that's equal distance from all the attractions you want to visit.
3. Have a Plan for Food
One of the biggest advantages of having a Disney vacation budget is it holds you more accountable for your spending. You'll be more aware of how much you've spent versus how much you have in your budget.
Perhaps the most room for improvement in most Disney-goers' budgets is how much they spend on food. It can add up quickly if you aren't paying attention!
We recommend trying to purchase food from outside the park whenever possible. Plan the days that you wish to have a nice sit-down meal inside the park (by your budget). Then, the goal is just finding something to hold you over until dinner that night.
4. Have Everyone Save for Their Souvenirs
If food is the overlooked expense of Disney budgeting, then souvenir buying is the underlooked aspect of planning for your trip. It's easy to say that you'll stick to a souvenir budget of $100 per person right now, but just wait until you see some of the things they have!
For that reason, we recommend that you hold everyone responsible for their gift budget. It forces them to make more executive decisions.
For little ones, you can have them do chores around the house leading up to the Disney vacation to build their savings account.
One last bit of advice for souvenir shopping: wait until the end of the week to buy. You can browse the souvenir shops each day but wait until the very end to see if you truly want that item.
5. Learn About Memberships Before You Invest
If you're looking to maximize your trip and stay within budget, then there's no better tool in your toolbelt than having a Disney Vacation Club (DVC) membership.
That said, you should make sure you understand the parameters of the DVC membership before you invest. Read here for more information on the DVC point minimum that the membership now requires.
Once you understand the perks of having said membership, you can determine whether or not it's the right choice for your vacation.
Use These Tips for Saving Money at Disney
Now that you have seen an in-depth guide on saving money at Disney, be sure to use this information to your advantage.
Take the time to browse our website for more articles on Disney park discounts, as well as many other helpful topics that you will find interesting.