Top 4 Benefits of Professional Air Conditioner Repair Services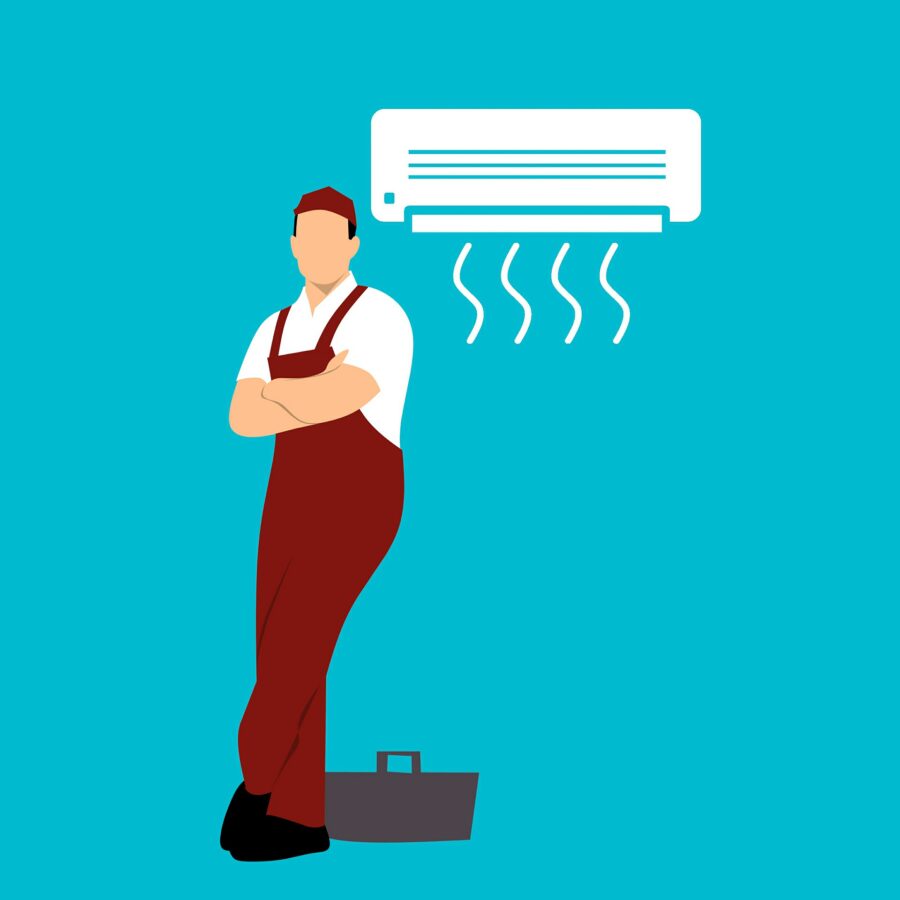 You can find air conditioning systems in more than 90% of homes across Europe, the United States, Canada, and other regions that experience hot and humid climates. Everyone enjoys cool and comfortable spaces away from the unforgiving chilly weather during the winter and scorching heat during the summer. However, there is nothing worse than the AC breakdown because you probably know it's coming on the hottest day of the summer or when you have guests in your home.
The good news is that having a professional air conditioner repair provider inspect and repair your air conditioning system early enough can save you from an uncomfortable situation associated with the AC breaking down. It can also save you from future repairs, particularly if all minor issues are addressed before they jeopardize the functionality of your AC unit. Here are the top six benefits of professional AC repair services.
1. Extend the AC's life
There are many reasons your AC may not be functioning properly. Some of these reasons are just minor problems that you can easily fix at home. However, there are major issues that, if not taken care of on time, can result in more significant issues that might ruin the entire air conditioning system. In this case, the best solution to extend the life of your air conditioning system is to have professional regular maintenance and checkups.
Having a professional technician inspect your air conditioning system gives you the chance to identify these seemingly minor issues that could cause major AC problems in the future. The technician can also help fix them quickly. It is essential to mention that AC systems are not cheap to acquire and install in the first place. This is the reason you should ensure that you take care of your current investment and prolong its life.
2. Ensure the better air quality in your home
Your AC unit does more than just pumping cold air into your home. It also contributes to the process of purifying the air within the home. As air moves through the air conditioning system into your house, it passes through some kind of a filtration system. Based on the exact type of filter and the system you have installed, any contaminants found in the air, such as dust and pollen, can be cleaned out successfully. That means a functional air conditioning system ensures clean and healthy air within your house.
If the air conditioning system doesn't go through regular cleanings under maintenance, those air filters can begin to fill up with dirt. And the more they filter air, the more of that that dirt stays inside the air conditioning system. Eventually, the build-up of dust and other forms of dirt can cause the entire system to malfunction. One way of preventing such AC breakdowns is through regular inspections, repair, and maintenance.
3. Lower humidity levels within your home
Another benefit of getting your air conditioning system repaired on time is to ensure optimal levels of humidity inside your home. Although the air is moving through the filtration and cooling system, the excess water may also be drawn out of it. Keep in mind that high humidity indoors is likely to have a musty smell throughout, which can be very unpleasant to your guests and loved ones. It can also cause problems such as mildew and mold, which are associated with severe health-related issues, particularly to people with respiratory issues.
The primary goal of an AC system is to ensure that your home is comfortable, not to make it uncomfortable. High humidity levels are not comfortable at all as they create a feeling of air being somewhat sticky. An AC repair service provider can inspect the unit and find out how to successfully turn it up to lower humidity levels within your home.
4. Increased AC unit efficiency
A dysfunctional AC unit does more than just make your house cold. It can cost you a lot of money, particularly during the hot summer months due to increased electricity bills. Getting your AC unit repaired before the weather begins to warm up is one way of saving money on your electricity bills every month. Rather than having the air conditioning system working in constant overdrive to ensure your house is cool, getting it repaired could boost its overall efficiency to ensure that it reaches the desired temperature without overworking.
Beyond just changing out the AC filters, an experienced AC repair service provider can also perform other inspections on the unit to identify potential problems. This could include checking the fence and the coils and determining whether or not they need to be replaced. As mentioned earlier, a highly functional air conditioning system plays a crucial role in ensuring clean and cool air within your home. For this reason, it is in your best interests to work with an experienced AC repair service provider to keep your unit functional.