Vacation Places With Something for Everyone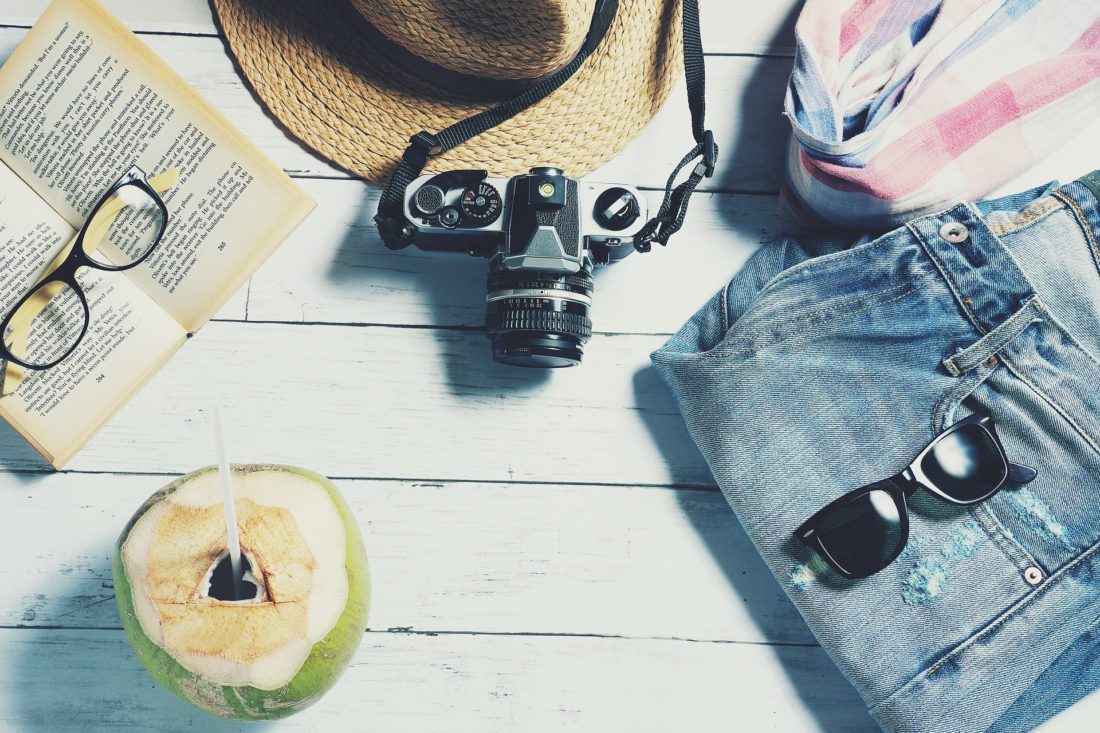 Have you ever considered inviting mom and dad along on a family vacation with the kids? Unless they're the reason you need to get away, having your parents, and more importantly your children's grandparents, on vacation with you, has many perks. First, most grandparents love to buy things for their children and grandchildren. They're likely to spring for a meal or two, and a trunk-load of souvenirs, as well. They may also want quality time with their grandchildren, which means you and your significant other also get to enjoy quality time with each other. 
Then, of course, the memories made on a multi-generational family vacation will bring a smile to your children's faces, even when they have their own children and grandchildren. The perfect family vacation with the grandparents should offer something to do for each age bracket, as well as lots to do together. Here are five vacation places with something for everyone in the entire family, from toddlers to grandparents, and even great grandparents.
Pigeon Forge and Gatlinburg, Tennessee
Few vacation destinations offer the wide variety of family attractions and things to do as the Gatlinburg and Pigeon Forge area of Tennessee. Family fun is the keynote of the countless attractions, shops, restaurants and shows in these gateway towns to Great Smoky Mountains National Park. The park offers hundreds of miles of hiking, fishing, swimming, and kayaking. Gatlinburg is home to the country's largest independent artisan community, with unique handmade craft items. The towns also play host to many family-oriented nightly shows for all ages. Scenic drives are all around, and Roaring Fork Motor Nature Trail in Gatlinburg lets family members with limited mobility get a taste of the beautiful Smoky Mountains trails from the comfort of their car. 
The way to stay here is in one of the hundreds of Pigeon Forge and Gatlinburg cabins in the foothills of the Smoky Mountains. There are hundreds of luxury vacation cabins nestled in the surrounding mountains, with stunning views and usually a hot tub on a large covered deck to gaze at them. Fully equipped kitchens, game rooms and even home theaters offer a lot of family living, Cabins are spacious and often multi-story, ranging in size from single up to twenty bedrooms, and all have ample common areas. This means plenty of room for family fun, and enough private areas for quiet time.
Seaside, Florida
Between Panama City Beach and Destin, Florida, the quiet little town of Seaside offers visitors teal green waters, powder-white beaches, and a charming town center. Seaside recently won the title of "the Best Beach on Earth for Families," by Travel and Leisure magazine. Downtown Seaside has dozens of shops, a movie theatre, and some excellent restaurants that serve up everything from smoothies to steaks. Nearby Eden Gardens State Park offers a day out of the sun, as well as free guided tours of the historic Wesley homestead. Seaside is easy to get around as the beach, downtown, and most restaurants are all within walking distance of each other.
Seaside keeps things simple when it comes to lodging with hundreds of quaint "cottages" sprinkled throughout the area. These Seaside vacation rentals offer the perfect blend of modern convenience in an "Old World Florida" setting. For family fun in a laid-back atmosphere, Seaside, Florida has few rivals. 
Lake George, New York
Nestled in the Adirondack Mountains, beautiful Lake George features year-round fun for the entire family. The nearby Great Escape amusement park has one of the country's largest wooden roller coasters, along with rides for all ages, and a water park for those hot summer days. Geared for families, downtown Lake George has lots of shops, restaurants, arcades, and attractions like Dr. Morbid's Haunted House. Lakeside fun includes swimming, fishing, boating, water skiing, and parasailing. Jet skis are also available for rental on the lake. In the evening, get the family together for a tour of Lake George's Southern Basin aboard the authentic Sternwheel Steamboat, Minne Ha Ha. At the north end of the lake, Fort Ticonderoga illustrates the historical perspective on the region's strategic importance for early settlers, and has excellent views of Lake George.
Myrtle Beach, South Carolina
Along with world-class golf, Myrtle Beach also has several amusement parks, a great boardwalk, a wide variety of eateries, and plenty of activities for every generation. Nightlife includes comedy clubs, live music, and special events geared towards the entire family. If you need a break from the sun, take the short drive down to historic Charleston, South Carolina, one of our nation's most beautiful, and best-preserved cities. Along with plenty of small shops on the boardwalk and sprinkled throughout the area, Myrtle Beach also has four major shopping complexes – the Market Common, Barefoot Landing, Broadway at the Beach, and a Tanger Outlet Center. All four shopping centers also have a variety of restaurants and entertainment, as well. 
Williamsburg, Virginia
Thanks to Busch Gardens, Virginia Beach, Colonial Williamsburg, Yorktown, Jamestown Settlement, and Water Country USA. all within an hour's drive of each other, Williamsburg, Virginia offers plenty to do for families of all ages. As the world's largest living history museum, Colonial Williamsburg features reenactors who bring colonial times to life in a restored eighteenth-century village. Jamestown Settlement consists of recreated homes, three sailing vessels, exhibits, and monuments. For even more history, the American Revolution Museum at Yorktown features short films, interactive exhibits, and period artifacts. The museum also has a Declaration of Independence Broadside on display. For a day of sand and surf, nearby Virginia Beach boasts three miles of oceanfront beach, a twenty-seven-foot wide boardwalk to match, and over 200 sunny days per year.