Warner Bros. Studio Tour releases new infographic for Harry Potter fans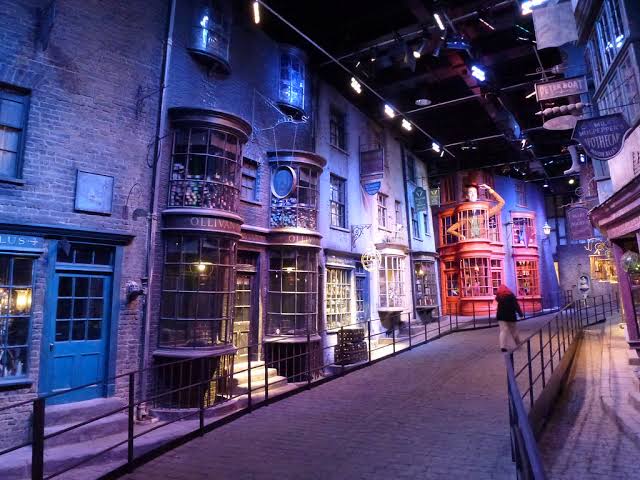 Having welcomed more than 10 million visitors since opening in 2012, Warner Bros. Studio Tour has mastered the art of constantly evolving, and now there is an infographic that details the entire timeline of the Harry Potter film franchise and the studios themselves.
The studios haven't always been used for filming, with the land starting out as a Ministry of Defence purchase, before being bought by Rolls-Royce in the 1960s, used by a private flying club in the 1980s and finally, being transformed into film studios in the 1990s.Thanks to being the perfect location for the Harry Potter films, what was Leavesden Studios was bought by Warner Bros in 2010, with a view to creating an interactive experience that would see the large hangers being opened up to the public.
29 September 2000 is when everything changed, with filming of Harry Potter and the Philosopher's Stone starting. What would follow is the creation of numerous large and impressive sets, including a huge glass tank for the underwater scenes in Harry Potter and the Goblet of Fire and the Forbidden Forest, complete with animatronic magical creatures.
Visitors over the past seven years have been delighted by what the Tour has to offer. From greenscreen-broomstick flying to touching the snow that covered Hogwarts and seeing original cast costumes up close, the experience is fully immersive and, if a Butterbeer or box of Every Flavour Beans is sampled, an experience for all the senses.
Having gained the Royal seal of approval after a visit from HRH the Duke and Duchess of Cambridge and Prince Harry in 2013, the Tour has continued to surprise visitors, both new and returning, with ever-changing exhibits. 2019, for example, saw the opening of the Gringotts Wizarding Bank set in April and there is always Hogwarts in the Snow to look forward to at the end of the year.
See the infographic here on our site, and to and find out more about booking a trip to the studios, please visit https://www.wbstudiotour.co.uk/our-history.
Did You Know?
The first Tour tickets went on sale in October 2011, five months before the studios were officially opened in March 2012.
2018 was the year that the 10 millionth visitor attended.
Daniel Radcliffe used somewhere in the region of 70 wands over the course of the eight films.