What Should Be Included on a Resume? A Quick Guide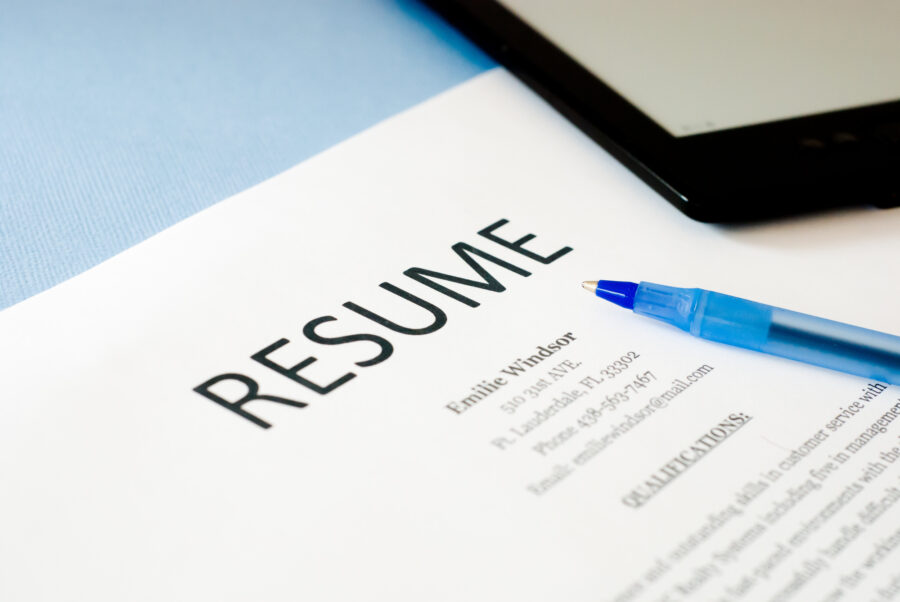 If you're jumping back into the job market, it's time to update your resume. The importance of a resume cannot be overstated.
The first impression potential employers will get of you will come from this singular document. It will determine whether or not you get an interview. If you don't make it to the interview, you have no chance of securing the job.
Are you going to make a good, lasting impression? Do you know what should be included on a resume?
If you're feeling lost or overwhelmed, that's okay. We're here to help. Keep reading for everything you need to know about writing a resume.
Your Contact Information
On any professional resume, you must include your personal contact information. You need to give your prospective employer or their hiring team a method to get ahold of you.
This includes your full name and address. We recommend giving your phone number and email address as well.
Work History and Professional Experience
When people research what should be included on a resume, work history is an obvious answer. However, you need to be careful here, especially if you have several years of various positions under your belt.
For example, if you're in your late 20s or older, the fast-food job you held for a year in high school isn't relevant. When listing your professional experience and work history, keep it to recent and relevant examples.
Relevant Skills and Certifications
When writing a resume, it's important to talk about your skills and certifications. Once again, only list things that are relevant to the job you're applying for. If you're uploading your resume to a hiring service, you can list all of your skills and certifications.
Look at this professional resume builder online to find outlines for all types of resumes. These programs can help you create a professional resume based on the types of jobs you're applying for.
Educational History
In most cases, the best resumes list your educational history. However, if all you have is a high school diploma or GED, that's okay. Did you know that only 27% of college graduates work in a field related to their degree?
However, some employers prefer to hire candidates with additional years of education, as it shows commitment and responsibility. Therefore, if your degree or extra education doesn't seem relevant, list it anyway.
Personal and Professional References
Finally, if an employer is interested in you, they'll want character references to verify your credibility and overall personality. Of course, these days, employers can learn a lot by looking up candidates on social media. If you don't want employers to see your accounts, make them private.
What should be included in a resume, however, is a list of personal references (non-familial). You also need to list professional references from your previous places of employment.
Do You Know What Should Be Included in a Resume?
We hope this article helps you create a professional resume that leads to valuable job opportunities. And if you're still wondering, "What should be included in a resume," use a free online resume builder.
For more career tips, personal growth advice, and lifestyle guidance, stick around and read through some of our other articles. Our blog was created to help people like you improve their personal and professional lives.