What to Do in Colorado: 5 Ideas for Your Trip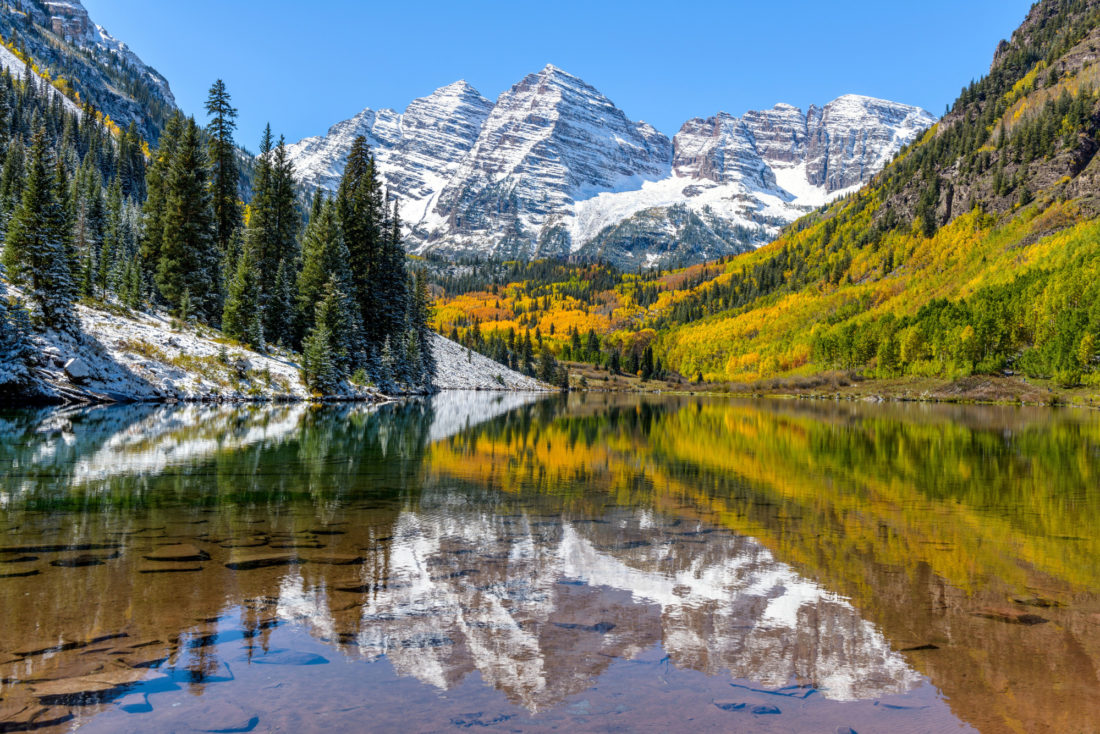 Home to some of the world's most iconic mountain ranges and wildlife, Colorado is the perfect destination to explore.
If you're not too keen on the outdoors, there's also plenty of museums and art for those who prefer city life.  That's the beautiful aspect of Colorado, there's something for everyone.
Not sure what to do in Colorado? Here are our top five suggestions.
1. Red Rocks Amphitheatre
When looking at the best things to do in Colorado, the Red Rocks Amphitheater should be up there.
It's located 15 minutes outside of Denver where you can drink in these staggering rock formations.  They were once used by the Ute tribe and musicians have harnessed their power by turning the location into a concert hall.
Not only is it an unforgettable music venue but the acoustics are out of this world.
2. The Colorado Trail
One of the top things to do in Colorado is to conquer the Colorado Trail.  It spans over 500 miles where you'll cross the peaks of the Rocky Mountains and through the eight mountain ranges.
When you're ready for a break, you can even explore the old mining towns and the ancient Native American trails.  Whether you're here or in Boulder, a great way to enjoy Colorado is by contacting a bicycle tour company where you can experience Colorado like a local.
3. Mesa Verde National Park
In southwest Colorado, sits Mesa Verde.  It's the perfect spot for history buffs as you can visit the ancient Puebloan cliff dwellings while enjoying its rich natural beauty.
Head to the Cliff Palace and learn more in the Chapin Mesa Archeological Museum.  But, before you leave, make sure you explore the Mesa Top Loop Road for Insta-worthy pictures overlooking the canyon.
4. International Church of Cannabis
Cannabis for recreational use was legalized in 2014 so why not celebrate by visiting this converted Lutheran church?
It's one of the fun things to do in Colorado as you'll discover a new religion called "Elevations", dedicated to the spiritual benefits of cannabis.
Drink in the technicolor interior and rows of pews where devotees spark up in prayer. And of course, the unforgettable neon rainbow mural on the ceiling.
5. Arkansas River
If you're unsure what to see in Colorado, head to the Arkansas River.  It's one of the most popular things to do in Colorado as it's perfect for white water rafting. Colorado has rapids  either for the family or for a multi-day trips for adventure seekers.
…And That's What to Do in Colorado!
Before you worry about what to do in Colorado, know that there's plenty of activities.  From a bicycle tour to spending time in Denver, there are many ways to immerse yourself in Colorado's culture and mesmerizing landscape.  Try to give yourself enough time to explore the National Parks so you can get the best view of the Rocky Mountains.  Enjoy!
Did you find this article helpful? Check out more of our posts on everything from Travel to Lifestyle.