What's the Best Way to Plump up Your Lips?
Your Instagram feed is full of selfies of influencers, makeup artists and celebrities with enviable pouts. You're wondering how you can get your lips to look exactly the same without a filter. These are the three easiest options.
Option 1: Overlining Your Lips
One of the options is sitting right in your makeup bag. All you have to do is take a lip liner in a neutral tone that closely matches your natural lip colour but stands out slightly against your skin tone.
Here's how to do it:
Sharply shade in the corners of your lips with the pencil.

Gently trace your lip line.

When you get to the center of your top or bottom lip, move the pencil out a centimetre or two — you don't want to go too far out.

Blend the edges with a makeup brush.

Fill in your lips with a lipstick or gloss.

Enjoy your enhanced pout.
Option 2: Lip Plumping Gloss
A lip plumping gloss often contains a mild irritant like capsicum or cinnamon that's designed to send blood rushing into your lips, making them look plumper. Some contain humanely-extracted bee venom, tricking your skin into thinking they just got stung.
The gloss also adds to the illusion. Since the shimmery coating picks up light, it enhances your pout and makes it look bigger than it really is.
The problem with this type of product is that the results don't last. The more that you apply it, the more your lips will get used to the irritants.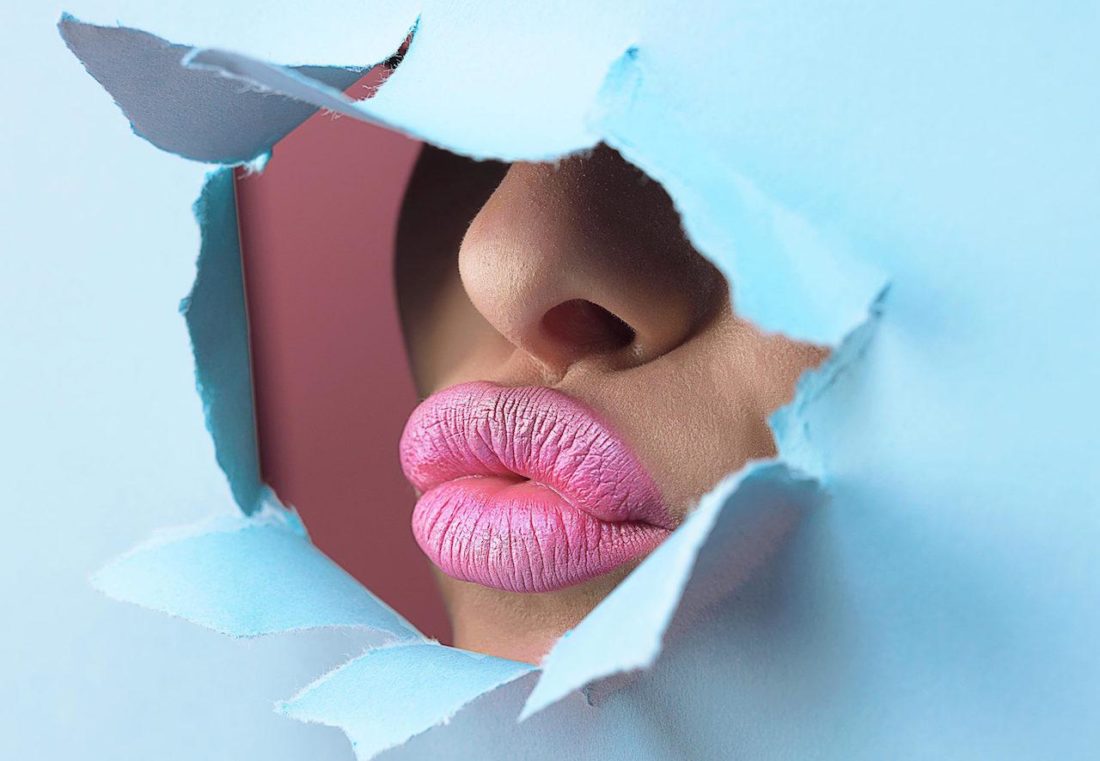 Option 3: Lip Enhancement
If you want results that will last longer than an afternoon and can't wash away, you should think about getting lip enhancement.
Go to a location like Baywood Laser & Cosmetic Clinic to make sure that your lips look naturally fuller — you don't want to end up with unbalanced, unnatural-looking results. They will work hard to ensure that your results perfectly match your face so that no stranger could guess that you've gotten a little bit of professional assistance.
The treatment is non-invasive and reversible, so it's nothing like getting surgery. In a single session, you can have the Kylie Jenner or Kerry Washington lips that you've been dreaming about. And the best part is that they last for a long time. Dermal fillers can last for months — and sometimes for more than a year.
It's important to go to a medical clinic with board-certified physicians, transparent consultations and years of customer experience. You don't want to go to a place that could easily neglect your health and safety. You are getting injections, after all.
And you certainly don't want to buy your own fillers and get at-home injections — this is extremely dangerous. One local woman was hospitalized after attending a lip-filler party and almost lost her lower lip because of the complications. It's better to leave this procedure to the pros.
So, if you want to have a fuller pout for a cocktail party or a date night, you can overdraw your lips with makeup or try a plumping gloss for the first time. But if you want those results to last, you should consider getting lip enhancement. Then you'll have the lips that you've always wanted every day of the week.