Which countries are on England's foreign travel green list?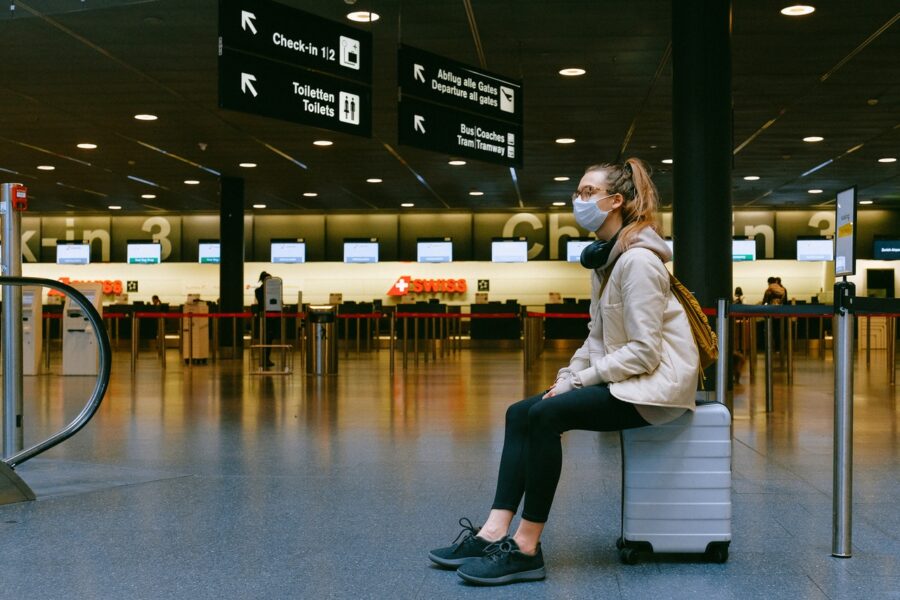 As the UK gears up to lift its self-imposed travel ban, many vacationers can start thinking about planning that long-awaited trip. However, the list of destinations they can travel to is significantly smaller than they'd hoped. Likewise, people hoping to travel to Europe will find heavy restrictions on their entry to the UK. The UK ends its international travel ban on May 17. Replacing the ban will be a traffic light system that lists countries as green, amber, or red. Which country sits in which category depends on their current Covid-19 status.
Current rules
Around 20,000 people arrive in the UK each day, but trips abroad are currently illegal for UK citizens — a tactic aimed at reducing the number of potential Covid carriers re-entering the UK. There is already a light system for arrivals in the UK, but the only foreign country that holds 'green' status is Ireland. While travellers from the Republic are not tested or have to spend time in quarantine, it's a different story for travellers from everywhere else. They must have a negative Covid test result before traveling to the UK. At the higher risk end of the traffic light system, 40 countries are considered to present significant danger and on the UK's red list. Travelers from red list countries must pre-pay for 11 nights in a quarantine hotel, plus two post-arrival PCR tests. Every other country is on the amber list, requiring mandatory 10-day isolation at home and two PCR tests. The amber list is only for those arriving in England.
Traffic light system
Countries are categorised based on infection rates, the proportion of the country's vaccinated population, emerging new variants, and the individual country's access to scientific data and genomic sequencing.
Travellers from green list countries will have to follow these measures:
Take one test within 72 hours of your departure to England

At least one test to be taken on arrival back in England, which could include a lateral flow test
For countries on the amber list, the following measures will be required:
Take a test before departure

Quarantine for 10 days at home

PCR tests on day two and day eight of quarantine with an option to pay for an extra test on day five for an early release from isolation
People traveling from red list countries will have to follow these measures:
Hotel quarantine for 11 days at the cost of up to £1,750 per person

Pre-departure testing and testing on day two and day eight of quarantine

Direct flights from red-light countries are banned

Britons currently residing in a red-listed country must fly to the UK via a third nation
Because travel is matter devolved to the individual UK parliaments, Wales. Scotland, and Northern Ireland will separately announce their own lists. Scotland has recently announced its list, which closely mirrors that being adopted in England.
Around 12 destinations are on England's green list. The 'green' countries include Gibraltar, Israel, Iceland, Faroe Islands, Portugal (including the Azores and Madeira), and Grenada.
Meanwhile, popular holiday destinations such as Italy, Cyprus, Spain (including the Balearics and Canary Islands), and Croatia reside on the amber list. India, South Africa, Brazil, and Argentina remain on the red list, and anyone traveling from there to the UK must quarantine and take day 2 and day 8 tests.  While England intends to review the lists every three weeks, the government has the right to suddenly remove countries from the green or amber lists if coronavirus cases suddenly soar, or place countries on a watch list.
Green list
The UK has given the green light to a maximum of 12 countries. Portugal, Singapore, Iceland, Brunei, and Gibraltar have all been cleared as green list destinations. Infection rates, vaccine rates, and evidence of variants have seen the Cayman Islands, Grenada, and Jamaica tipped as future 'green' countries, but they are not quite there yet. As the Covid vaccine roll-out global leader, Israel starts on the green list along with the New Zealand and Australia. There have been suggestions of the US making it on to the green list soon as their vaccine roll-out progresses well, but they start on amber. Travellers returning from countries on the green list don't have to self-isolate. They will, however, have to pay for two Covid tests each way.
Amber list
To the disappointment of many holidaymakers, Spain and Greece are on England's amber list. However, this could very quickly change with both countries moved to the green list after review. Croatia, Cyprus, Italy, Turkey, and Denmark are also on this list due to their slow roll-out of the vaccine. However, as the vaccine roll-out begins to gather more momentum, more borders will open, and these countries will move up to the green list.
Red list
Forty destinations are sitting on the UK government's red list, and all travel from those countries into the UK is banned. For instance, travel from South Africa, Argentina, Brazil, and the United Arab Emirates is currently banned. This decision not to allow people from these countries to enter the UK is mainly due to the Covid crisis in India and concern about the potential risk of bringing new variants into the UK.
It is looking hopeful that we will be able to travel abroad this summer. However, there will undoubtedly be certain limits on where we can go. But even if the restrictions do start to ease up, people are urged not to get complacent. Even with the vaccine roll-out under way, there's still a risk that we could face another outbreak in the future.