5 tactics for monitoring comments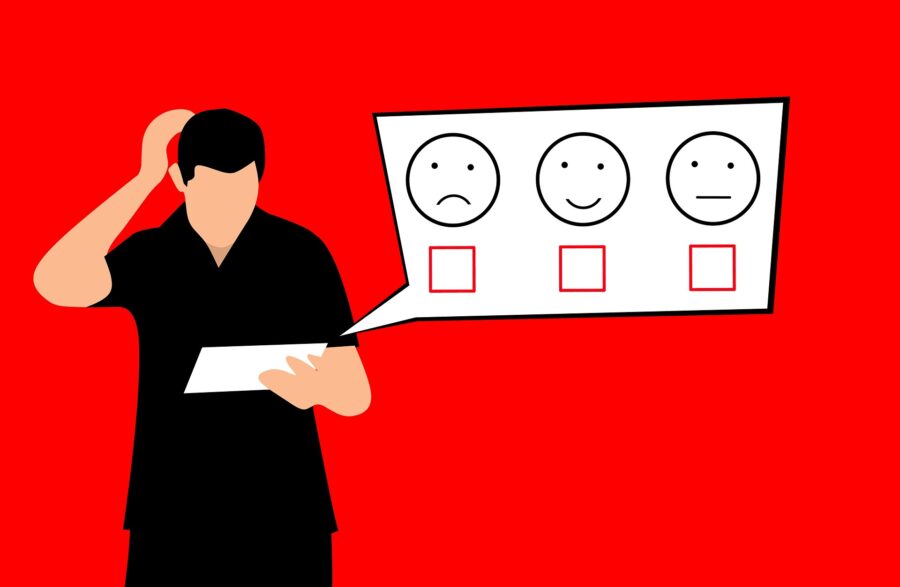 The reputation of a company can make or break it; and in an age where consumers are connected through just a few clicks of a button, customer interest and perception can change fast. The reputation of all businesses shifts continually as they develop, customer appetites alter and markets flow.
How a business perceives itself should — but often does not — align with how it is perceived by those external to it, which can cause issues in the marketing, communications and sales goals of any firm. Monitoring comments and 'buzz' about a business online gives a good indication for those within it how things are going, what changes or pivots may need to be made, and how any issues can be resolved.
It can be difficult for those within a business to not take difficult or challenging comments left by customers (potential or existing) to heart, but all should be viewed as an opportunity for growth and development. Where there is negativity from a customer expressed online, positivity can blossom —if listened to, and worked with.
Use Google Alerts
Google Alerts is an email notification services run by Google, which emails an individual every time a new result is lodged with the search engine matching their search terms. Businesses can use these to log their company, product or service names (along with common misspellings of them) to receive a notification every time they're mentioned online and indexed by Google. Those with common names may need to drill down to specifics in their saved searches, but this tool can prove handy for those looking for an overview of feeling from consumers as a whole.
Monitor social media — tags and mentions
Customers love to chat on social media, and although all company pages should be monitored and messages and reviews on them responded to, social media monitoring should extend to wider customer presence too. 'Check-ins' to company premises, tags and even mentions that haven't been specifically written to tag in a business can be monitored through various means on each channel. These checks can give a broad indication of positive or negative 'buzz' around a brand but also allow for the right of response — so even if not tagged, a company can work to thank customers for their business, send a message of well-meaning or offer to resolve any customer issues raised.
Some social media channels work faster than others to extend reach and create 'buzz', and so should be monitored either more closely, or with an automated tool. Seek the advice of a social media manager for details on how best and appropriate to do so for each business.
Keep up to date with industry news and reviews
Relevant industry publications should always be monitored. Building positive relationships with appropriate press can often prove strategically beneficial, but even if these relationships don't yet exist, industry news should be read. Pertinent industry publications and aggregators can give information on market conditions, competitors and an intimation of feeling across appropriate sectors.
Press can be worked with at both targeting customers and others within an industry to create positive perceptions.
Collate customer reviews
One of the most influential tools in any business' marketing is social proof — that is, genuine word-of-mouth marketing that promotes a business as authentic and trustworthy. Collating customer reviews on a third-party independent website gives verified customers the opportunity to air their thoughts, feelings and experiences as well as giving a fantastic data bank of information for businesses.
Read here for more information on how Feefo can help monitor online reputation and improve it through business insights, feedback services and smart monitoring tools.
Gather a net promoter score (NPS)
A net promoter score is a numerical score that demonstrates how likely an existing customer is to recommend a brand, product or service to others — giving an indication of their positive, neutral or negative perception of the company, item or experience. Scored from -100 (the least likely to recommend) to +100 (the most likely), NPS can highlight areas of success and improvement for businesses to take onboard and work from.
In order to gain an NPS, customers must be approached directly and asked, on a scale of 1-10 how likely they are to recommend. Any additional comments given can be monitored and worked with to improve offerings, guide business development and intervene in the case of any poor experiences or errors. Harvard Business Review describe NPS as 'the one number business owners need to know' and mention that comments given 'can actually put consumer survey results to use and focus on the task of stimulating growth'.
The online presence and reputation of businesses can be daunting for those who need to monitor it; particularly if the picture isn't as positive as they'd like. Yet all online commentary can be viewed as an opportunity for improvement — and if monitoring is done efficiently, it need not impact too heavily on time, finances or resources, instead giving plenty of time to focus on the bottom line and the company vision.