11 of the Best Sex Toys for Couples to Buy and Use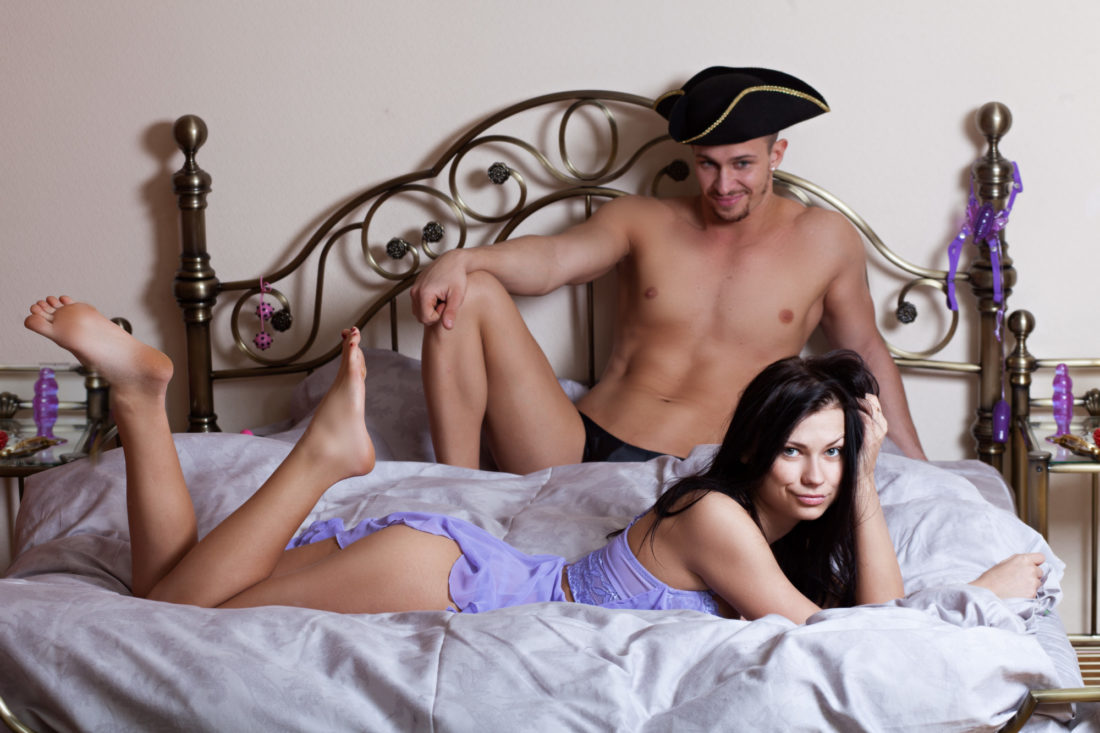 Did you know that 3 out of 4 Americans own a sex toy? Vibrators, dildos, and handcuffs have made it to the mainstream. If you are looking to expand your sexual horizons check out these 11 sex toys for couples.
11 of The Best Sex Toys for Couples
We have put our top 11 choices below, but take time to find the toys that work for you. One Love Intimates has a wide variety of sex toys to explore, so check them out too.
1. Complete Le Wand Pleasure
While this set is pricy it is worth every penny. It has something for both partners thanks to its attachments. Enjoy clitoris stimulation, anal penetration, and hitting the G-spot every time with this complete set. 
2. Bionic Vibrating Rabbit Cock
No matter your speed, this couple's toy is sure to ignite your night. The Bionic Vibrating Rabbit Cock has a bullet vibe with both a built-in cock ring and rabbit ears. Give it a try to achieve simultaneous orgasms. 
3. Jive Couples Vibrator
If you are into tech, try this Couples Vibrator with Bluetooth control via the app. The Jive vibrator is sure to please as it touches, beautifully, all of those hard to reach places.  
4. Tomboi Harness 
Couples come in all shapes, sizes, and genders. If you and your girl love a little penetration, check out the Tomboi Harness. It fits like silky underwear and holds your favorite dildo comfortably. 
5. Mio Cock RingJe
A vibrating cock ring is a joy for both partners. The vibration teases the penis while stimulating the clitoris. The combination is a perfect way to start and finish your night.
6. Sexploration Mega Couple's Sex Toy 
Why settle for one sex toy when you can have many. This is the perfect kit to explore your kinkier side. Need a holiday gift, try this for an orgasmic 12 days of Christmas.  
7. Partner Multifun
If you want options, this is the toy for you. There are more than 14 options with the Partner MultiFun. A G-spot stimulator, cock ring, and nipple clip and so much more in one small little toy, try it.
8. Novice Butt Plug
This is a perfect, starter, butt plug and gives your partner multiple levels of control. Grab your partner, water-based lube and give it a try, you won't be disappointed.
9. Lelo
The Ida is a women's version of a cock ring. When you add this little toy you both get a little more vibration in your love life. The remote allows for the ultimate control for you or your partner. 
10. Sex Sling Purple
Try a little swing to up your sex life. You can pretend you are in your own Vegas show. The only limitation is your imagination. 
11. Match Couples Vibrator
The power of this technology allows you to control your partner's experience and save the settings that work the best. No more guessing needed during your time together. If you are still exploring, there are 10 different vibe options to get you started.  
Are You Looking At Yourself?
Create the life you want to live by following us and getting the information you need when you need it. We are your source for sex toys for couples, Mauy Tai for fitness, or designing a harmonious outdoor space.