11 Super Simple Ways to Make Your Dog's Life Better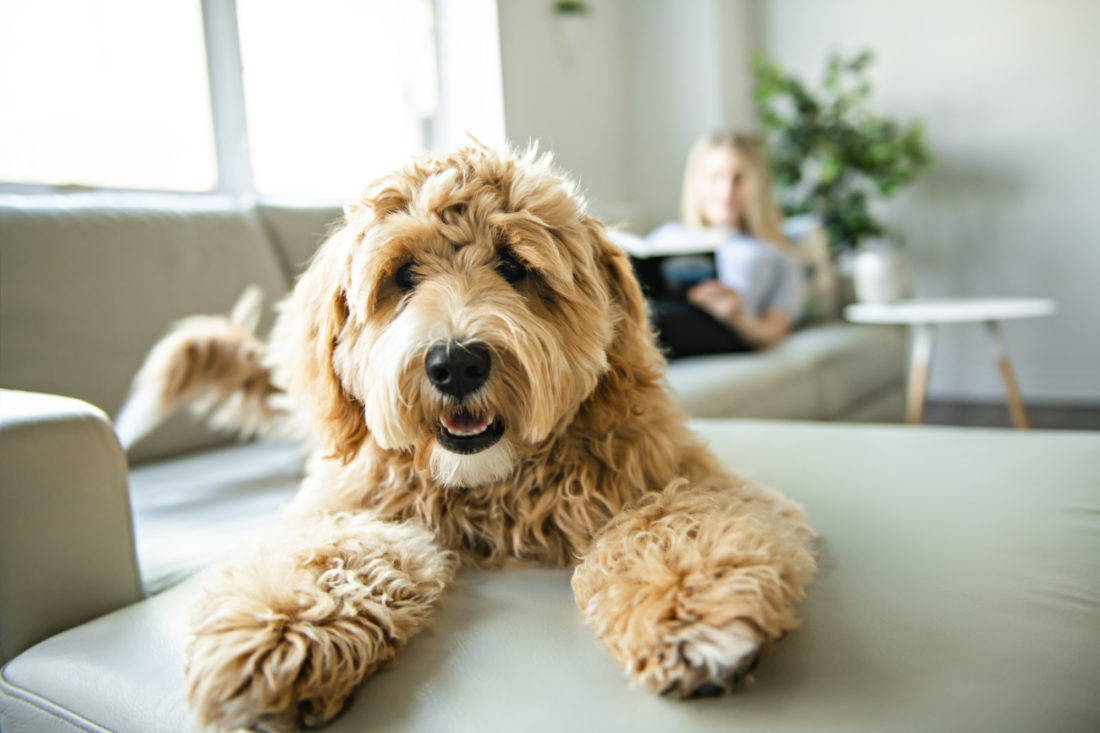 Most dogs have an average lifespan of 11 years, depending on their breed. In dog years, this translates to a long and happy life for most pets. 
As a pet owner, there is much you can do to enhance the health and wellbeing of your pet. Certain lifestyle changes can improve a dog's longevity and increase their happiness.  
So, what's the secret to a better livelihood for your four-legged family member? Read on for 11 simple steps for enhancing your dog's life. 
1. Stick to an Exercise Routine
Exercise is one of the most important tips for how to make dogs healthier. A daily exercise routine is key for keeping your pet in shape.  
It promotes a lower risk of obesity and can help prevent certain health conditions. This includes diabetes and heart disease. Exercise also helps lower anxiety and depression in your pet.  
To maintain physical activity, take your dog for a daily walk around the neighborhood. Visit a local park to play a game of fetch or frisbee with them.  
Dog-friendly parks also offer a great place to socialize with other dogs. You can even arrange a weekly pet play date for your pet.  
2. Create a Calming Home Environment   
Adding comforts and conveniences at home are other tips for what makes dogs happy. Be sure they have easy access to food and water, with plenty of toys to keep them busy.  
Pets also prefer a cozy place to sleep, either in your bed or their own dog bed. Give them a favorite blanket or stuffed toy for extra comfort. Always keep your home a comfortable temperature while you're away at work. 
Make sure someone can let the dog out for a mid-day bathroom break. Dog-walking services are helpful for pet owners with busier lifestyles.  
Dogs are also known to panic during thunderstorms or fireworks. When this happens, play soothing music or keep the TV on to help relax them. 
3. Set Aside Time to Train Your Dog
Pet training is ideal for making a dog better behaved. It works to improve their behavioral characteristics and obedience. 
Start with basic commands, like sit and stay. Then you can go on to teach them new tricks. Work to ensure your dog responds well to both visual and verbal signals.  
Aim for 30 minutes of training a day, a few times a week. It's best to use small treats to reward your dog. You can also look into local dog training classes for your pet.  
4. Bring Your Pet to the Vet
Vet check-ups are essential for dogs of all ages, from puppies to seniors. Most owners plan for 6-month or annual check-ups. This way your dog stays up to date on their vaccines and the vet can check for other health concerns. 
It's important to bring your pet in if they seem unwell. Look for signs of lethargy, weight loss, or vomiting. Your pet may have a health condition and need antibiotics or other medication. 
Vet visits can also help to prolong your dog's life. Even the healthiest of pets experience an emergency and leave us facing difficult financial situations. Reputable pet insurance companies like Bivvy provide you with peace-of-mind, knowing you're prepared for your pet's unexpected expenses. Cancer and arthritis are common in aging dogs. Your vet can recommend certain treatments or medications for this.  
CBD also offers a more holistic approach to enhancing a dog's life. Many pet owners use this product as a natural option for their dogs. With a proper dose, CBD can help pets with pain management, anxiety, and epilepsy.   You can also look into medical pet daycare.
5. Keep Your Dog Safe 
To increase safety, have your dog wear a collar with an ID tag. A microchip will also help you locate your dog if they get lost. 
Fencing in your yard or getting an electric fence are other ways to boost pet safety. This way, your pet has more space to run around when outside.
They are also much less likely to run away or wander off your property. Fencing is especially important if you live on a busy road.  
It's also important to keep up with your pet's monthly prescriptions. This includes heartworm and flea and tick medications. An online Chewy subscription makes it easy to do this. 
You also want to feed your pet healthy dog food and treats. Choose a brand that provides nutrition and whole ingredients.
Be on the lookout for dog food and treat recalls. Certain dog bones can also be dangerous to your pet's health. 
Always be careful with feeding your dog people food. Certain foods can upset your dog's stomach. Don't leave out food that is harmful to dogs, like chocolate. 
Another tip is to take special care of your pet as the seasons change. Never leave your pet outside in the extreme heat or cold.
Always make sure they have plenty of fresh water and shade if outside during the summer. Be sure to check for ice between your dog's toes after a winter walk.  
6. Take Your Dog on New Adventures 
Offering new experiences is another tip for how to make my dog happy. Most dogs love going on car rides, with the window rolled down. This lets them stick their head out and take in the many sights and smells.  
Many pet-friendly stores now welcome leashed dogs. This way, your pet doesn't have to stay at home while you shop.
You can bring your dog to most chain stores like Lowe's, Bed Bath and Beyond, and Barnes and Noble. Dogs are also welcome at pet stores, including Petco and Petsmart. 
Another idea is to take them on a trip with the family. Dogs enjoy hiking, boating, canoeing, and swimming. Many top travel destinations also offer pet-friendly hotels.  
Many restaurants and cafes welcome dogs on their outdoor patios as well. Some even have special pet menus for four-legged guests.  
7. Ensure Proper Caregivers When You're Away 
Sometimes you'll go on vacations or business trips without your pet. Always ensure your dog is well taken care of when planning for these trips. 
Have a trusted friend or family member watch them. Doggy daycare is another option. Many of these facilities offer innovative services and 24/7 camera systems.
This allows you to check in on your pet and their comfort levels. These options make your dog feel more at ease while you're gone.  
8. Give Your Dog a Good Grooming
Grooming services help keep your dog tidy and comfortable. This includes clipping their nails and washing their coat. A hair cut will also help to remove any matted or overgrown fur. 
Regular ear cleanings will remove build-up and reduce ear infections in your dog. You can do these grooming tips yourself or take them to a professional groomer. Pet stores also offer these services. 
9. Help Guide Your Dog Through Life Transitions 
Dogs can be sensitive to big transitions in their life. This includes moving into a new home or getting a new job that results in you being home less. Introducing a new baby or pet into the home can also disrupt a dog's life. 
Be sure to focus on how to make your dog happy during these big transitions. Give them extra attention so they know they are still loved. Work with them to teach them any new boundaries or rules that come with these changes. 
10. Pay Attention to Pet Cues
It's a good idea to be watchful of any changes in your pet's behavior. Look out for signs the dog is acting out, being less playful, or being irritable or aggressive.  
You also want to pay attention to their body language. These signs may show something is wrong with your pet. This could be an emotional or physical condition that is affecting your pet. 
11. Show Affection and Treat Your Dog Well 
Pets crave affection and appreciation from their owners. It's our job to make sure our four-legged family members feel loved and well-taken care of.  
Give your dog plenty of pets, hugs, and belly rubs. Be sure you're spending enough quality time with your dog. This also helps to strengthen the bond with your pet.   
Pets are highly sensitive to the emotions of their owners. When you are sad or stressed, they pick up on this.  
Be sure not to take your emotions or anger out on your dog. Stressed or upset dogs tend to act out. They may begin chewing on furniture or going to the bathroom inside the house. 
Always praise your dog when they are good. This teaches them better behavioral techniques and makes for a happier lifestyle.  
Bringing Better Health and Happiness Into Your Dog's Life
These 11 tips will help enhance your dog's life and boost their wellbeing. Ensure your dog is getting plenty of exercise, love, and attention. Keep them comfortable and well-cared for to increase their longevity. 
Looking for more tips on making positive lifestyle changes for you and your pet? Check out the self-improvement section of our blog for all the latest.