4 Kid-Friendly Solutions for Cleaning Your Floors
If you have small children living at home, it's imperative to use non-toxic cleaning methods to keep them safe. When they begin to crawl, your child will come in contact with your home's floors quite frequently, and you don't want them picking up items they find on the floor and putting them in their mouth, especially if they've touched harsh chemicals you used to clean the floor. Luckily, there are four kid-friendly solutions to cleaning your floors so you won't need to worry about using unhealthy household cleaners that can affect your children's eyes, skin, and airways.
1. Use Water and Vinegar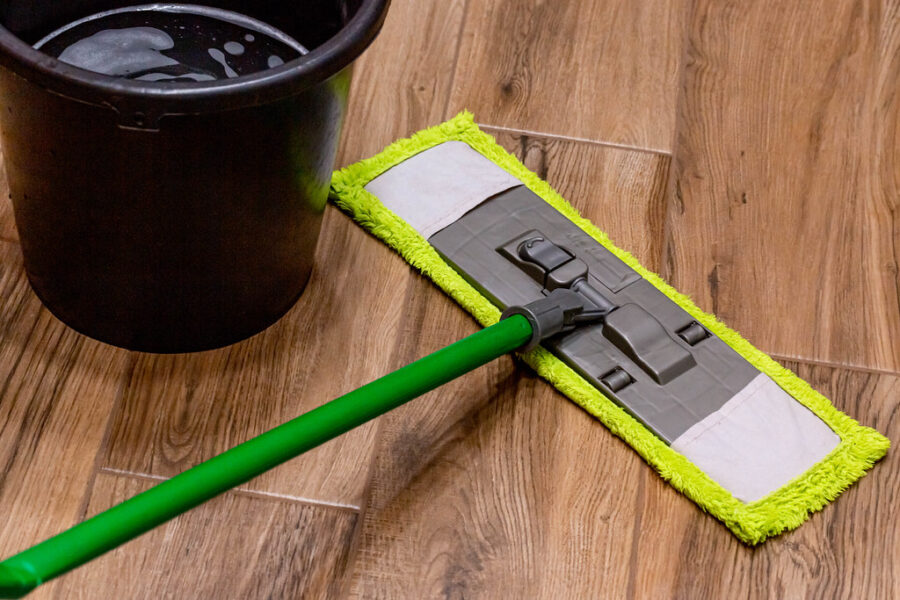 If you have hardwood floors, there's no need to spend a lot of money on special cleaners that are full of chemicals. Make a 50/50 mixture of vinegar and water, and use this natural disinfectant on your floors and tiles. If you find that the smell of the vinegar is too potent for you, consider adding several drops of essential oil. For every gallon of water, add 10 drops. However, avoid using this mixture with hydrogen peroxide or chemical bleach as it can cause a chemical reaction.
2. Add Baking Soda
Baking soda can clean just about anything, and floors are no exception. It's also a solid option if you have pets and want to remove odors and stains. Whenever you're using a mixture of water and vinegar, consider adding baking soda. It can boost the cleaning effects of water and reduce the unpleasant vinegar odor. You can also sprinkle baking soda onto the carpets, and let it sit for about 30 minutes before vacuuming it up. This method will remove any odors trapped in your carpet. Make sure you vacuum slowly so you remove all the dirt. 
3. Sweep or Vacuum
Try to complete this task regularly, perhaps even once a week depending on the amount of traffic the area experiences. If you have waxed hardwood or laminate floors, these are the only options since you cannot use water on them. If you're vacuuming wooden or laminate floors, make sure the machine is on tile mode instead of carpet since this raises the beater bar.
4. Shake Your Rugs
If your home has area rugs, make sure you clean them as often as you vacuum your floors. You can also run a vacuum over them, but it's also important to shake them. Try to pick a day to clean your washable rugs that is sunny since the sun is a natural deodorizer. Take smaller or medium-sized rugs outside, and give them a good shake. For larger rugs, you might need someone to help you hang the rug over a porch railing or several chairs. Use a broom and hit the rug all over to loosen dirt, allergens, and irritants. 
Keeping your family safe is such an important task, and one way you can protect your little ones is by using non-toxic cleaning solutions for your floors. These eco-friendly solutions don't leave a chemical residue, so you can breathe a little easier knowing you're using the best options for your family.